2019 Dodge Challenger
The 2019 Dodge Challenger is an extraordinarily, competent machine in the world of muscle cars. It's built on the same platform as the Dodge Charger; it is larger than the Ford Mustang, which has a usable rear seat and trunk. When it comes to performance, the Challenger SXT and GT trims are both driven by 305-horsepower, and the fire-breathing SRT Hellcat Redeye delivers 797-horsepower. Most buyers will be happy with the R/T trim, which offers magnificent power, a comfortable ride and technology, with features and it has a 5-star crash rating.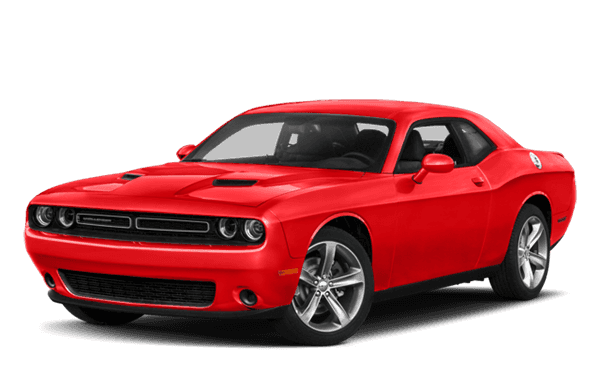 3.6L Pentastar V6 Engine
Avail. Engine Type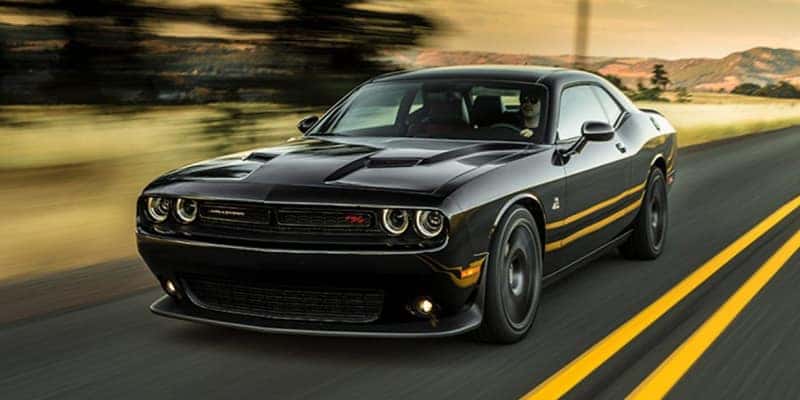 RutlandDodgeRam.com

Performance
Engine Type
Every Challenger has a beefy engine in them. The horsepower starts at 305 with the base 3.6-liter V6 engine. Want more power? The vehicle also has four available Hemi V8s to choose from. Engines to choose from including the 375-horsepower for the R/T, 485-horsepower for the R/T Scat Pack, and 717-horsepower for the Hellcat.
The king is the Hellcat Redeye. Although discontinued, the Hellcat Demon's vicious V8 has now been returned to deliver 797 horsepower and 707 pound-feet of torque. It runs a quarter-mile race in 10.8 seconds (at 131 mph) and has a top speed of 203 mph. Every Challenger engine delivers smooth, satisfying power. 
From the first drive in the rear-wheel-drive Challenger, drivers will notice how much more comfortable it is compared to its rivals. This beast is surprisingly manageable, thanks to its suspension system and its light steering that absorbs most of the pavement imperfections. It makes the Challenger easy to live with as a daily driver, whereas other muscle cars can leave you feeling battered by the end of the day. 
You can opt for an all-wheel-drive SXT and GT editions if you drive in streets that get slippery when the weather turns sour. To liven things up, Dodge offers lots of performance upgrades which can be found on the upper trim levels. The drool-worthy elements that are included are the configurable drive modes, the launch assist, and a rapidly adjusting suspension system. For 2019, it's easier than ever to indulge in epic burnouts. Line Lock, which is now standard on SRT Hellcat and R/T Scat Pack editions, keeping the vehicle put while the rear wheels spin freely, which make it easier to heat the rear tires.
Handling and Braking
Most of the Challenger trim levels available come with rear-wheel drive. The GT and SXT editions are also available with all-wheel drive, which is an upgrade for a muscle car. The Challenger is a comfortable ride for daily trips, even in models with the potential performance-oriented suspension. The Challenger's heft becomes apparent on a twisty road course, though.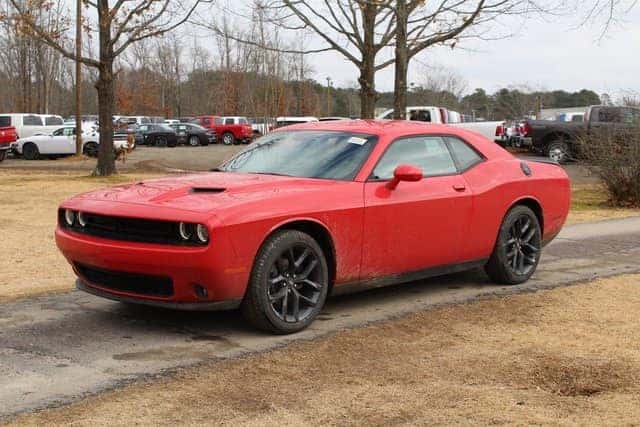 cnet.com

Style
Exterior Features
The Challenger's classic long-hood/short-deck proportions, wide stance grumble "performance" in every single model, and with their flared fenders and other details, the Widebody Hellcat and R/T models shout it outright. Features like badging and optional stripes throw in a retro feel. It looks cool, successfully fighting the urge to be overly old-fashioned, and it remains sleek and modern with a timeless appeal.
Interior Features
The Challenger seats five people because it has room for three passengers in the back seat, unlike most other coupes available. The rear-seat passengers will appreciate sedan-like legroom. The Challenger's front seats have all-day comfort and offer better visibility than other similar vehicles. The Challenger interior quality and its retro touches blend nicely with modern technology in the Challenger's cockpit. Overall, it's a comfortable, quiet coupe that is great for road-tripping. The Challenger has a 16.2-cubic-foot trunk which is one of the largest one in its class.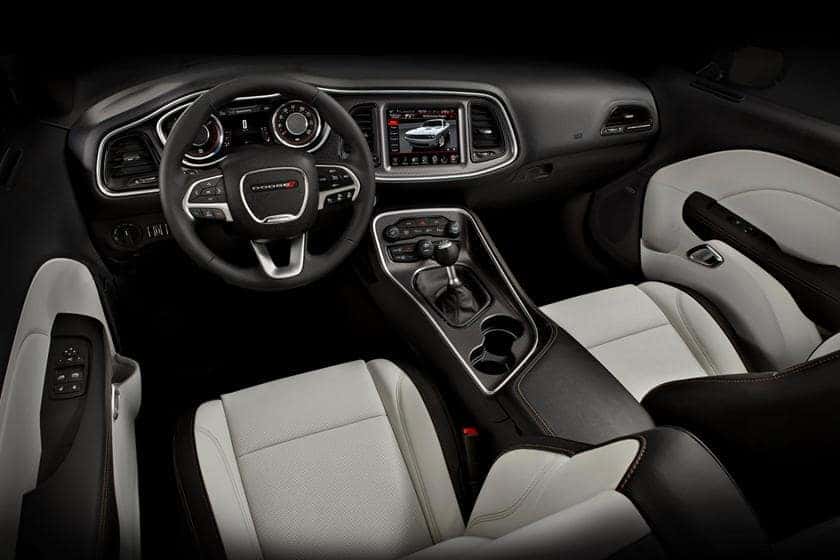 carbuzz.com
Technology
Entertainment
Nuzzled in the Challenger's vintage-styled dash is a high-tech infotainment system. The Uconnect system – which is found in many Fiat Chrysler Automobiles (FCA) models – it draws lots of praise for its user-friendly interface and also being straightforward with its interface as well. Every trim level has Apple CarPlay and Android Auto, which can be used with the integration of your smartphone. 
Safety Features and Warranty
Standard in the Challenger is a rearview camera. Unlike some vehicles, all of the Challenger's optional safety features are available on every trim level. Options include forward-collision warning, adaptive cruise control, automatic high beams, blind-spot monitoring, rear cross-traffic alert, and rain-sensing windshield wipers.

Find Your 2019 Dodge Challenger at Cape Coral
Photo Source/Copyright: cnet.com
*Plus destination fee