The New 2019 Ram 1500 Classic Warlock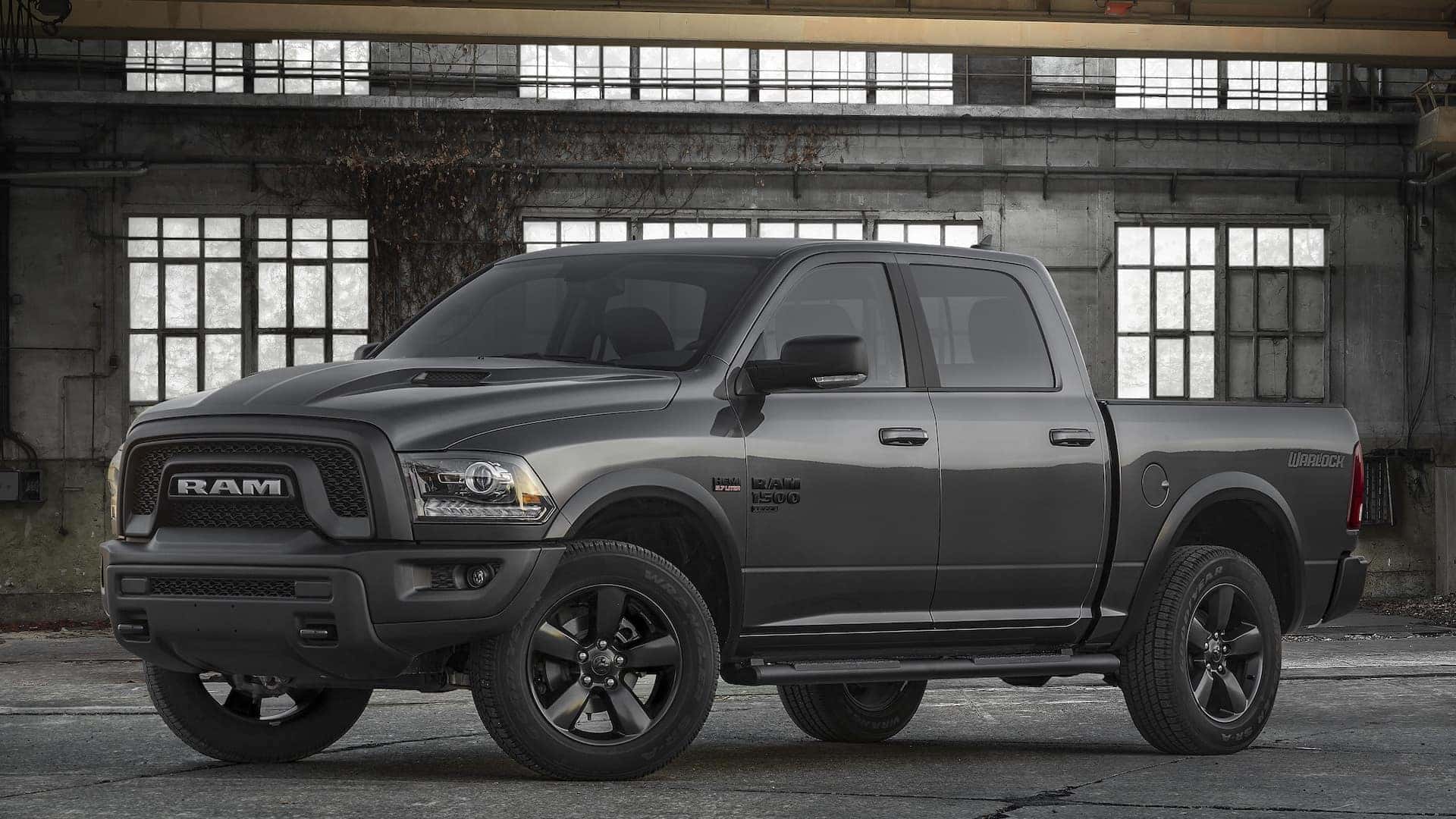 One of Dodge's classic pickup trucks is being honored, and Fiat Chrysler knows how to do it memorable. Here's to the new and improved 2019 Ram 1500 Classic Warlock. One way to honor a legacy is to bring it back in a new vehicle.
When the Warlock was introduced in the 1970s, it was just a concept vehicle, but it was received so positively that Dodge decided to add it to the lineup. For 2019, the Warlock is making a comeback with unique trim levels for the Ram 1500 Classic. The 1500 Classic is already a favorite vehicle, as it carries design features from other Ram 1500 generation.
HOW'S IT STACKED?:
How will the Ram 1500 Classic Warlock come equipped? Well, it'll have a black grille, LED rear tail lamps, LED fog lamps and 20-inch semi-glass black aluminum wheels. As for colors, it'll come in an assortment of 10 such as Blue, Bright Silver Metallic, Bright White, Diamond Black, two shades of red, Delmonico Red and Flame Red, Maximum Steel, Pearl White, and True Blue Colors hues.
The factory-custom truck will get a unique sports hood. It's available as an option. The standard kit for the Warlock will include power-coated bumpers, a one-inch factory lift, and Warlock decals.
Drivers will find that inside there is Diesel Grey cloth seating and leather-wrapped steering wheel. The Warlock will come standard with ParkSense rear park assist and a 7-inch cluster display. Not to worry, if you want more you can upgrade to an 8.4-inch Uconnect touch screen.
Picture this; the 1970s version had gold wheels, wood bed rails, and pinstriping. It's what made the original Warlock stand out, but you won't find that on this version. This version is a little bit bigger, available only on a quad cab or full-on four-door crew cab model.
The first version of the Warlock had a wide variety of engines, from the slant-six to the 318, 360, 400 and 440 V8s. What's under the hood is the standard 3.6-liter Pentastar V-6 engine which produces 305 horsepower and 269 lb-ft of torque, and you can either choose 4×2 or 4×4. The driver can be upgraded for the 5.7-liter HEMI V-8 engine, which delivers 395 horsepower and 410 lb-ft of torque.
5.7L HEMI PERFORMANCE:
The 5.7L Hemi engine has a lot of power, and it's understandable as it is designed with Variable Camshaft Timing (VCT) and Multi-Displacement System (MDS) which offers increased efficiency.
In 2003, when the original 5.7L Hemi was introduced, it featured a horsepower number that matched its displacement in cubic inches correctly, 345, according to hcdmag.com. It was also common in the original Hemi versions, even though the horsepower calculation was different in the past. The 2003 model of the 5.7L had a peak torque size of 375 lb-ft at 4400 RPM.
With the new upgrades in 2009 including the previously discussed VCT as well as other improvements, the horsepower was increased significantly. The 2009 version was able to reach 390 horsepower and 407 lb-ft of torque. This engine had a bore of 3.92 inches to go along with a stroke of 3.58 inches.
We'll have to see how the Classic Warlock does in the market as it is to drop in the first quarter of 2019 with an MSRP of $37,040 (plus destination fee) and there are people who are hopeful. One being Read Bigland, the Head of the Ram Brand FCA. "The Ram 1500 Classic Warlock is proof positive that value never goes out of style. With its sinister monochromatic exterior, award-winning interior and great price, this mean machine is certain to resonate positively with consumers," according to thenewswheel.com.
If you're interested in test-driving RAM models, make sure to check them out at the Cape Coral Chrysler Dodge Jeep RAM dealership.
Photo Credit: motorauthority.com