2020 Chrysler 300 Has a V-8 Performance Engine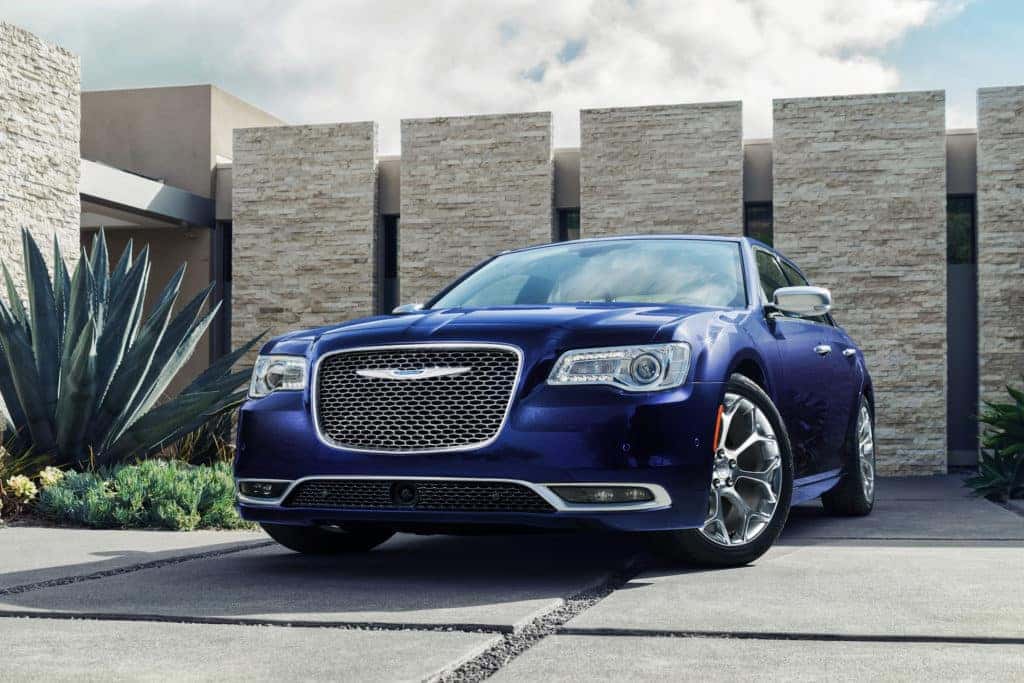 The Chrysler 300 has a V-6 engine, which is excellent, but there is also the satisfying V-8. Two engines that make the Chrysler 300 a vehicle to consider. Customers can see that the 2020 Chrysler 300 is a testament to dedication. 
2020 Chrysler 300 Performance: 
The 2020 Chrysler 300 is a mix of a retro family sedan and a luxury limousine. Many may wonder if the vehicle is too old to be still considered a vehicle that families would like to buy, but the execution of the vehicle makes it worth it. The 300 has you covered whether you need a rear- or all-wheel drive or a six or eight-cylinder vehicle. 
Most of the 300 models leave the factory with a 292-horsepower and a 3.6-liter V-6 engine. However, the 300S models have a little help from a revised intake and exhaust. It offers adequate acceleration, and on the highway, there's enough power for merging and overtaking. 
Most of the credit goes to the 8-speed automatic transmission that Chrysler has. It is found in every 300 vehicle, and it offers a smooth operation and great response. The 5.7-liter V-8 engine has a 363 horsepower and 394 lb-ft of torque, which proves that it's the engine behind the wheel that is expected in this American sedan. 
Buyers who opt for the V-8 option, get paddle shifters, which allow for more precise control of the 300's transmission. The V8 vehicle also has 17-inch wheels, and it's built for comfort with heated and available ventilated leather-trimmed front seats. 
The 300S offers a sportier suspension and rides on summer-spec performance tires. The sportier suspension offers the V-8 models with thicker anti-roll bars, which helps reduce the body roll of a vehicle when the vehicle is cornering.
2020 Chrysler 300 Features:
For the 300 trims, Chrysler has been relatively consistent in recent years, with minor tweaks here and there. For 2020, Chrysler is still offering the Touring, Touring L, 300S, 300 Limited and 300C trims. What many might consider old favorites and what makes Chrysler known for today. 
The touring models get standard power front seats and cloth upholstery. It comes with an infotainment system that has an 8.4-inch touchscreen on the dash and has Apple CarPlay and Android Auto compatibility. It also includes Bluetooth with audio streaming and USB ports. 
When it comes to value proposition the Touring L is the one for the 300 models. With this trim, you're getting leather upholstery, keyless ignition,dual-zone climate control, a heated tilt/telescoping steering wheel, 18-inch wheels, heated front seats It's a vehicle. It's the vehicle that offers a lot for the price. 
The 300S offers the V-8 engine and that is a game-changer. With that baby, you are getting a sport suspension, shift paddlers, nine-speaker Beats audio system and a remote start. Game changer indeed. 
The 300C is the pinnacle of the 300 lineups according to Chrysler. It offers leather and wood trim, quilted leather seating surfaces, 20-inch wheels, moonroof and cooled front seats. There are a leather-wrapped dash and a 900-watt Harman Kardon audio system as an option.  
If you're interested in test-driving Chrysler 300 near Fort Myers, make sure to check them out at Cape Coral Chrysler Dodge Jeep RAM. 
Photo Credit: motorauthority.com