2020 Dodge Charger Widebody Officially Makes its Debut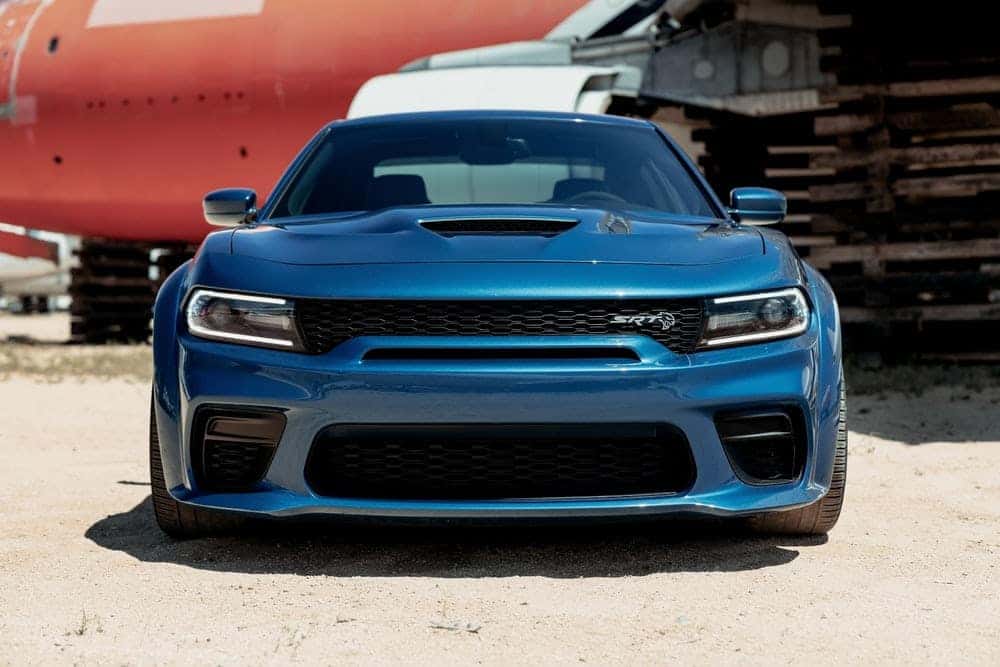 Dodge continuously finds new ways to innovate and keep its Charger sedan and Challenger coupe competitive in a segment that's been waning as SUVs and crossovers take over more of the market. Both vehicles can trace their platform DNA back to the 1997 Mercedes-Benz E-Class sedan when Daimler was at the helm. Nowadays Fiat Chrysler Automobiles (FCA) is the parent company in charge as Dodge continues to add more power and features that continuously delight fans of American muscle and keeps them coming back. Dodge initially launched a Widebody option for the 2018 Dodge Challenger, but just last week the automaker confirmed that the rumors were true – the 2020 Dodge Charger will get the same Widebody option as well. 
The Widebody option offers buyers exactly what it sounds like. The 2020 Dodge Charger will feature new front and rear fascia along with integrated fender flares while adding 3.5-inches of width to the already hefty sedan. The extra body works to shelter large Pirelli 305/35ZR20 tires that wrap around 20-inch wheels. The tires are noticeably larger than the standard rubber on other Charger trims, adding grip and making an apparent difference in handling as stated by Dodge. The Widebody package also features upgraded brakes and model-specific suspension tuning that features Bilstein three-mode adaptive damping. 
Prospective buyers of the 2020 Charger Widebody will be able to choose between two flavors. There's a Charger SRT Hellcat Widebody that has a 6.2-liter supercharged Hellcat HEMI V8 under the hood making 707 horsepower and 650 lb-ft of torque. As one of the most potent sedans on the market, the Charger SRT Hellcat Widebody will go from zero to 60 mph in 3.6 seconds, with a quarter mile time of 10.96 seconds and an impressive 196-mph top speed according to Dodge. The upgraded brakes mentioned earlier also shave four feet off the stopping distance when driving at 60 mph. 
Dodge will also offer prospective buyers the Widebody option on the Charger Scat Pack trim. The Scat Pack Charger relies on a 6.4-liter naturally aspirated HEMI V8, generating 485 horsepower and 475 lb-ft of torque. Zero to 60 mph in this sedan takes 4.3 seconds, with a quarter mile time of 12.4 seconds. Dodge did not list a top speed for the Charger Scat Pack Widebody. Stopping distance also improved on the Charger Scat Pack Widebody thanks to the upgraded brakes, stopping three feet shorter from 60 mph.
The 2020 Charger Widebody also borrows a few tech features from the now-defunct Challenger SRT Demon drag racer. The notorious line lock feature engages the front brakes, locking them while leaving the rear wheels free to spin for burnouts. There's even a Hellcat-specific race cool-down feature that continuously keeps cool air flowing even when the engine is shut down to avoid overheating. Both of the above-mentioned Widebody trims come standard with an eight-speed automatic transmission and rear-wheel-drive. The 2020 Dodge Charger SRT Hellcat Widebody and Scat Pack Widebody will both be available for order in the Fall of 2019, with a delivery date scheduled for early 2020. Dodge will reveal pricing closer to that time. Variety is the key to the Charger's appeal according to Dodge as this hefty four-door sedan continues to defy statistics and growing SUV sales, like an ode to old school American cars of the past.
Don't want to wait until 2020? Check out the current 2019 Dodge Charger inventory at Cape Coral Chrysler Dodge Jeep Ram near Fort Myers. With numerous trims to choose from, we are sure that Cape Coral Chrysler Dodge Jeep Ram has got just the vehicle for you. Follow us on Cape Coral Chrysler Dodge Jeep Ram social media to be the first to know when the 2020 Charger Widebody rolls out.
Photo Source/Copyright: Dodge