2020 Jeep Gladiator and 2020 Ram 1500 Named to Autotrader's 10 Best Car Interiors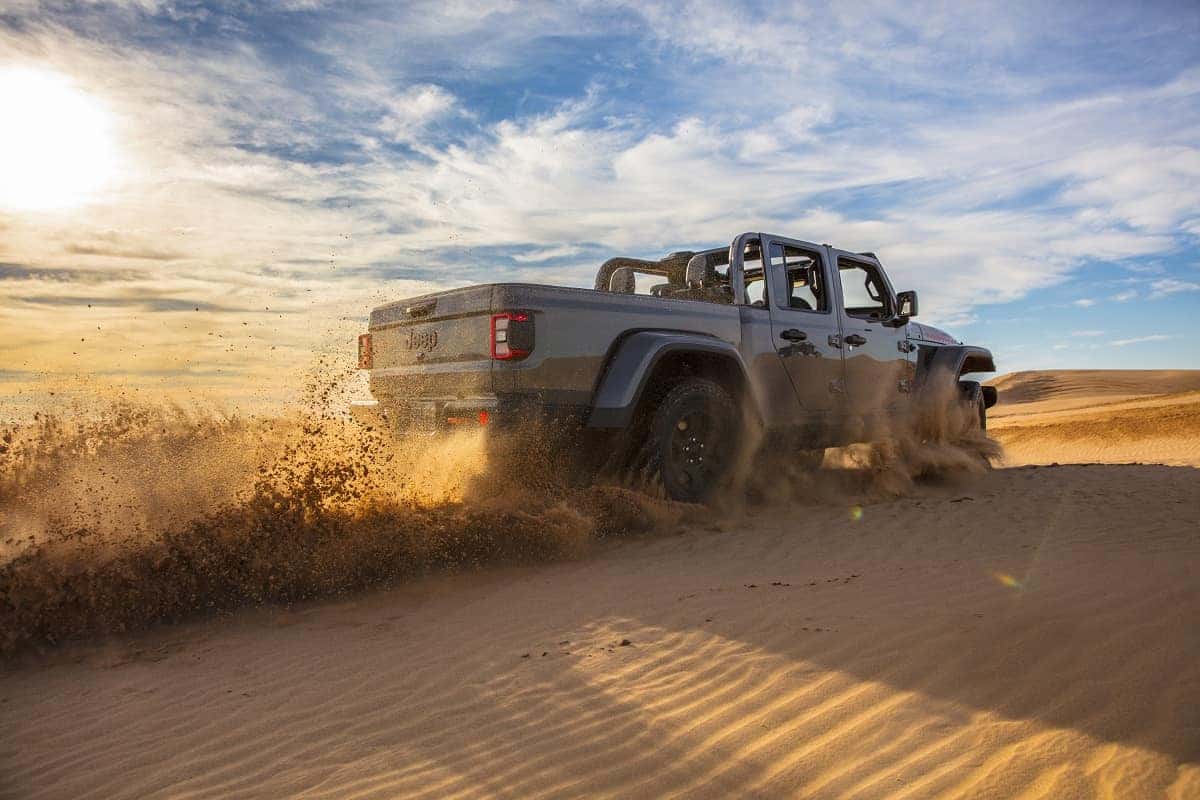 New accolades are rolling in for Fiat Chrysler Automobiles (FCA) with the announcement that both the 2020 Jeep Gladiator and Ram 1500 models have been named to Autotrader's 10 Best Car Interiors Under $50,000. Each year the dedicated Autotrader editors are responsible for evaluating the latest models for their 10 best Car Interiors under $50,000 list. The Gladiator is earning this honor in its first year of availability, while the Ram 1500 makes its third appearance in three years (2018, 2019, 2020). Additionally, both the Jeep Gladiator and Ram 1500 are the only pickup trucks to earn a slot on this highly-coveted list. 
"The Jeep Gladiator's interior is perfectly in line with the overall ruggedness of the Gladiator pickup. We picked the Gladiator, not because of any inherent luxury, but because it somehow manages to be stylish, functional and comfortable without being garish or soft. Like the Gladiator itself, this Jeep's interior is purpose-driven and is the perfect assistant to whatever task is at hand — it looks cool and effectively mimics the tough, functional exterior while remaining authentic to all we expect from Jeep," said Brian Moody, Executive Editor of Autotrader. 
Editors rate each cabin interior on its respective comfort features, quality of materials, and logic of use in order to aid consumers in finding top vehicle choices below $50,000 that recognize the importance of quality interior design. "For the third year in a row, the Ram 1500 is on our 'Best Interiors' list. The reason is simple, Ram has consistently gone the extra mile in setting their truck apart from the crowd with compelling textures, interesting patterns and rich, contemporary colors. Of all the full-size pickups available, the Ram 1500 has the best looking, highest quality interior. Anyone who spends most of their day driving a pickup will appreciate the Ram's soft-touch materials, thoughtful features and sturdy storage options. Eclipsing even some luxury cars, the Ram's cab is an excellent place to spend time either on the road or a night on the town. The 2020 Ram 1500's interior scored an incredible 4.7 out of 5 in our editor's evaluation. Something almost unheard of in any vehicle," added Moody. 
Editors also found that the Jeep Gladiator also offered buyers high-end materials in the form of rubberized controls, aluminum accents, and a soft-touch dashboard. Rubicon and Sahara Gladiator trims also offer features such as leather seats, USB connectivity, and great cargo solutions. Additionally, the editors over at Autotrader also announced that Ram now offers the best interiors when it comes to the half-ton pickup segment. According to Autotrader, the materials quality, ergonomics, and touchpoints are all top-notch in the existing 2020 Ram lineup. 
Explore the 2020 Jeep Gladiator or 2020 Ram 1500 here at Cape Coral Chrysler Dodge Jeep Ram. Browse our latest FCA inventory and schedule your test drive today! Follow Cape Coral Chrysler Dodge Jeep Ram on social media for the latest automotive news.
Photo Source/Copyright: Jeep