Celebrate the Summer of Jeep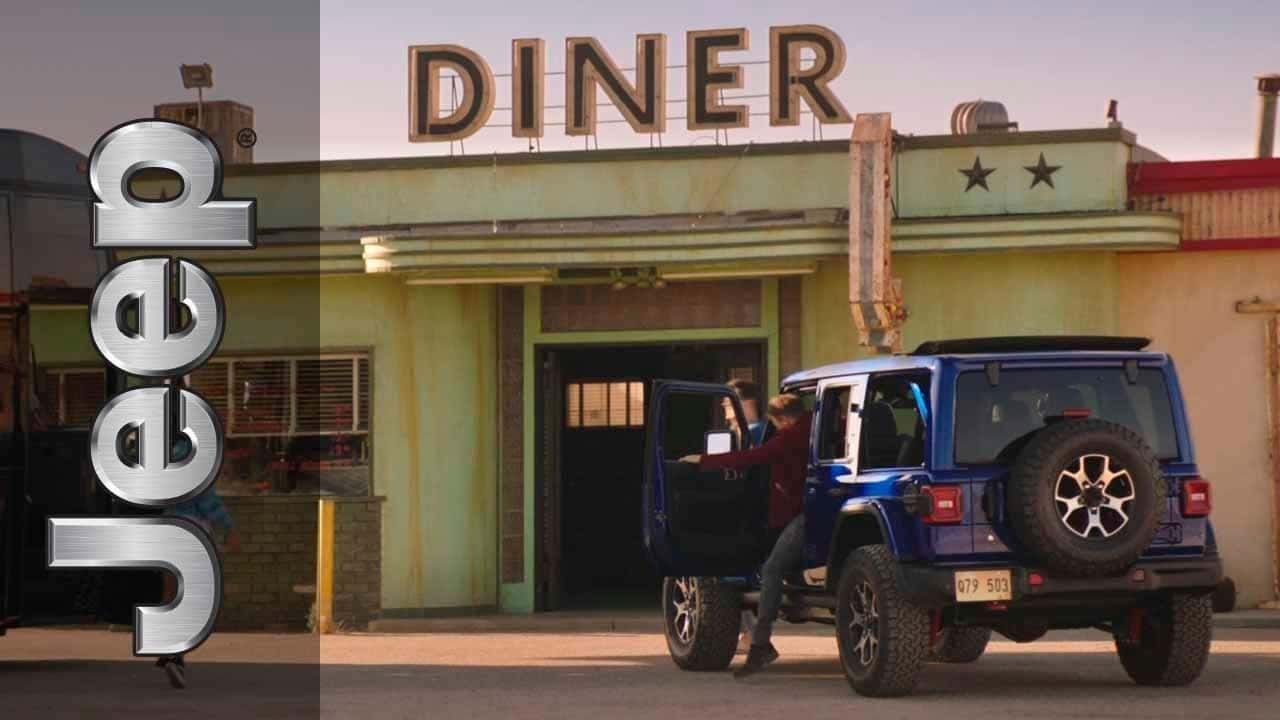 Jeep is notorious for its flashy ads and this time around the brand has teamed up with actor, singer-songwriter and musician Jeremy Renner. This isn't Renner's first go-around with a Fiat Chrysler Automobiles (FCA) brand,  he appeared in a Ram Trucks commercial that aired during this year's (2019) Superbowl. The new Jeep television campaign celebrates the annual "Summer of Jeep" event. It consists of three different commercials that feature new music tracks from Renner.  The tracks are titled "Main Attraction," "Nomad" and "Sign." The "Summer of Jeep" campaign is not only launching on television, but also on digital and social media channels as well. "Main Attraction," "Nomad" and "Sign" are all available to stream now. 
"For consumers, owning a Jeep brand vehicle isn't about just one defining attribute. It's not just about the off-road capability of a Jeep Gladiator or the open-air freedom of a Wrangler or even the luxury of a Grand Cherokee, because all of those vehicles can be all of those things – the Jeep brand is the ultimate SUV brand, it defies labels. The same can be said about Jeremy Renner. He's not just the on-screen action hero. He is a true Renaissance man with talent that goes well beyond acting, as he continues to show us with the introduction of his new music, which is authentic, honest rock n' roll, and aligns with the same spirit and philosophy of the Jeep brand. Designed to celebrate great American talent, this campaign is one of FCA's biggest creative endeavors that is driven by a shared vision, passion and performance," said Olivier Francois, Chief Marketing Officer, FCA.
Besides working on the three new commercials, the Jeep brand also worked in unison with Renner and director Jeff Tomsic to film the Jeep brand campaign and the official music video, featuring a Jeep vehicle, for Renner's single titled "Main Attraction." Additionally, Jeremy Renner and Jeff Tomsic are working on a documentary project tasked with documenting  his musical pursuits, all the while accompanied by Jeep. 
"Ride Swap"
This ad features as the most rebellious of the three produced. It displays engaging interaction between Renner and his fans. Desperate to break out of the routine, Renner trades in his tour-bus and opts for a free-spirited Jeep Wrangler instead. All ads come in 30-second and 15-second installments. Meanwhile, Jeep has uploaded the extended versions on its social media channels for those who want to take a look. 
"Party"
In this spot Jeremy breaks free from the confines of a stuffy Hollywood party – think black-tie affair – as he searches for freedom and the chance to pursue new possibilities  – all with community, freedom and music in mind. The Grand Cherokee gets its turn at being the star while the ad shows Renner making his way to a summer roadhouse where he takes the mic. 
"Diner"
A classic diner serves as the setting while Renner is writing music.  In a moment of inspiration he imagines himself on a road trip that fuels his music-writing talents. The ad comes in 30-second and 15-second formats like the rest and stars the Jeep Compass. 
The campaign launched July 10, 2019, and runs until the end of the Summer. 
Explore the Jeep lineup at Cape Coral Chrysler Dodge Jeep Ram. Whether you're seeking the luxury that the Grand Cherokee can provide or you're looking to cruise the unbeaten path in a Jeep Wrangler, Cape Coral Chrysler Dodge Jeep Ram is here to help. Visit us and schedule your test drive today! 
Photo Source/Copyright: Jeep