Dodge Charger and Challenger Sales are Soaring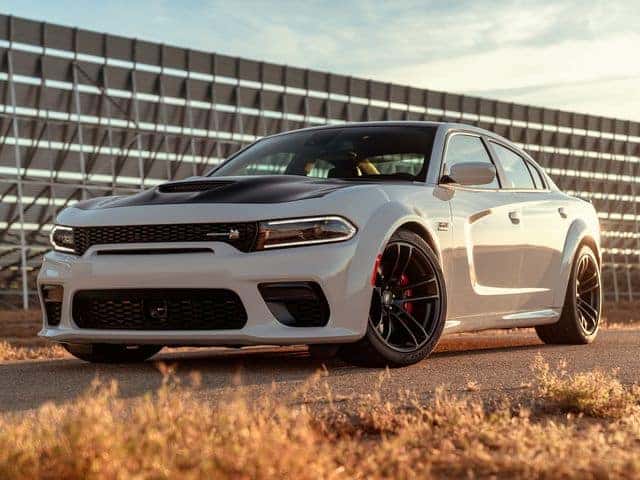 Fiat Chrysler Automobiles (FCA) seems to be on its way to celebrate a stellar year. New vehicles like the Jeep Gladiator turned out to be a smashing success. Ram Trucks brand has beaten Chevy's Silverado sales figures for nine months straight, and now the Dodge Challenger and Charger models are dominating the muscle car segment. Even though automotive critics always love to point out that the Challenger and Charger models are ten years old, it certainly does not seem like sales are slowing down anytime soon. The "ten-year-old" Challenger managed to sell an impressive 18,031 units in the third quarter. When compared to the same period in 2018, that's a 21 percent increase! Funnily enough, long-time rivals such as the Ford Mustang and Chevy Camaro, have undergone revamps and redesigns since the Challenger launched in 2008. Yet, neither model can top these sales figures.
The Dodge Charger model is also stealing sales from both the Mustang and the Camaro. "We actually see a lot of people coming in from Mustang and Camaro. It's a sedan, but we see two-door muscle car buyers getting into it," stated Dodge Charger marketing manager Ashton Munoz during an interview with Muscle Cars and Trucks. The Charger has sold over 80,000 units annually for the past seven years, and it just had the best third-quarter sales report in 13 years. With figures like this, it's not hard to see why the Charger is the best-selling vehicle in the full-size sedan segment. "We like to theorize that you've had a muscle car your whole life, and you're in that next stage (with a family), but you still want something fun. You can have it with the Dodge Charger," Munoz said.
Plenty of other automakers have taken notice and tried to compete with the Charger model, but they always seem to come up short. Toyota even launched the Avalon TRD, a performance-oriented sedan, but Munoz can't even fathom considering a threat to the Charger. "They're trying, I get it, they maybe see what we're doing and hoping to get a piece of that performance market, but when you look at their actual additions for performance, they only did an exhaust and tightened up the steering and suspension. And it's still front-wheel-drive. We're the only rear-wheel-drive car in that segment," added Munoz.
What makes the Charger so popular even after all these years? Well, it certainly offers buyers plenty of value, with its broad range of trims, all-wheel-drive options, and plenty of other features to choose from. A top-tier trim like the Dodge Charger Scat Pack gives buyers 500 horsepower, 20-inch wheels as standard, and performance Brembo brakes at a starting MSRP of $40,245 (plus destination fee). Munoz also stated that Dodge "doesn't see a lot of conquest from 'normal' full-size sedans. It's (literally) the muscle cars and trucks, F-150, Silverado, yeah.. Mustang, Camaro and F-150 are kind of the top three."
Visit Cape Coral Chrysler Dodge Jeep Ram and experience everything that these Dodge muscle cars have to offer. Check out the Dodge Charger and Dodge Challenger inventory at Cape Coral Chrysler Dodge Jeep Ram and schedule your test drive today!
Photo Source/Copyright: Dodge/Car and Driver