Fiat Chrysler Automobiles Working on New Powertrain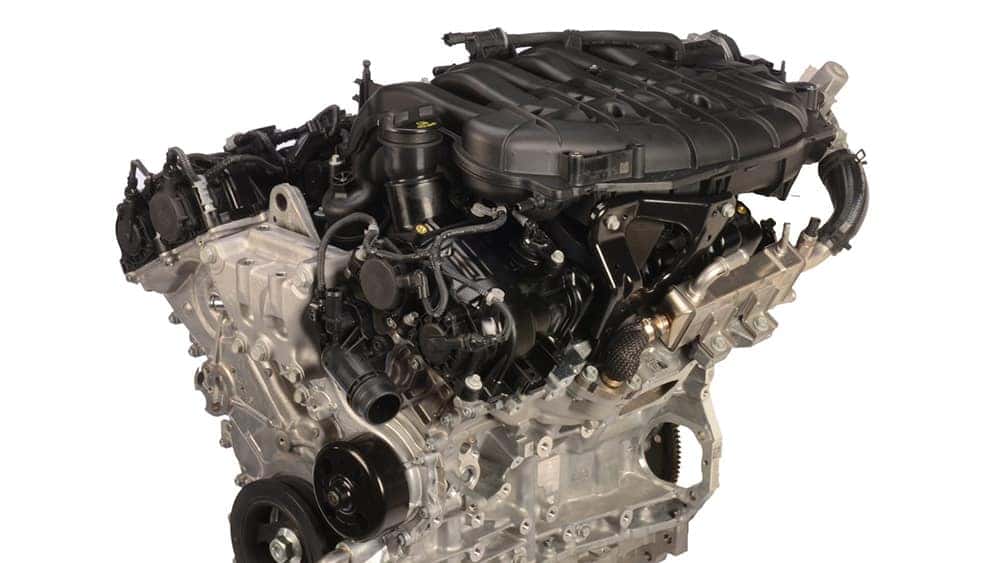 Fiat Chrysler Automobiles (FCA) is doing a lot more than changing their game plan for the future. Alongside the FCA investing in self-driving vehicles and alternative fuel systems such as hybrids and battery-electric motors, the automotive group has also placed a focus on new ways of engineering and designing their internal combustion powered vehicles. Soon, Fiat Chrysler will have a whole new powertrain developed, and that will definitely put them ahead of the curve in the automarket.
New Powertrain Specs
The first news about a new engine to come from FCA was what they called their "future-proof engine". Also known as the new "Global Medium Engine", the FCA designed a new 2.0-liter turbocharged Inline 4-cylinder engine. To meet the demands for power while also providing consumers with good fuel economy, turbocharging a relatively small engine was an easy fix. This engine has already been slated for the 2018 Jeep Wrangler JL, rated at a best-in-class 270 horsepower and 295 lb-ft of torque.
Another new development for FCA powertrains that showed up in the 2018 Jeep Wrangler JL and 2019 Ram 1500 Pickup Truck is the eTorque mild-hybrid system. Replacing the need for an alternator in the Ram 1500, able to charge the Ram truck's 12-volt battery itself, the eTorque system is also able to provide hybrid functions. Some of the hybrid capabilities include auto stop/start, electric power assist, extended fuel shut-off, transmission shift management, intelligent battery charging, and regenerative braking. The eTorque also delivers additional torque to the 2019 Ram 1500 on either powertrain – 90 lb-ft of torque with the V6 engine equipped, 130 lb-ft of torque with the V8 HEMI engine.
The third installment comes from a team up between the FCA and lightweight OEM parts supplier Nemak and Tennessee's Oak Ridge National Laboratory. Working on a a new aluminum alloy that could withstand temperatures up to 572 Fahrenheit for their cylinder heads, the FCA now has a new, unnamed aluminium alloy made with copper that they can call their own. The best part? The more heat the engine components can take, the more horsepower that can be generated.
Inline Six-Cylinder Engine
Yes, you read that right. It's pretty easy to forget about inline six-cylinder engines when V6 and V8 engines are all the craze, but what about breaking a V6 down back into an inline-design? If you look back, inline six-engines were once a big deal in the auto industry – Chrysler had one up until 2007. Based on the Global Medium Engine mentioned above, this new engine by FCA will be developed on the same architecture, but with six cylinders instead of four. With the code GME T6, with the "T" for "turbocharge" this is another engine we're excited to see put into development.
When FCA tried to use forced air induction on the popular Pentastar V6, they weren't too thrilled with the results and decided to take things in another direction. If turbocharging an inline 4-cylinder engine can increase the numbers, then a six-cylinder engine was the next logical step. The current design won't only help with packing a punch in a small engine, but FCA believes a turbocharged 3.0-liter straight-six engine should be able to replace the Pentastar V6 completely, in either the 3.2-liter and 3.6-liter capacity.
Just think if they added the eTorque system onto this new powertrain. There are no sure-fire plans for what vehicles to put this in, but the larger Jeep and Ram models are currently on the list. What vehicles would you like to see a new powertrain on? Let us know on Cape Coral CDJR social media.
Photo Source/Copyright: The Drive