Get Jay's Prices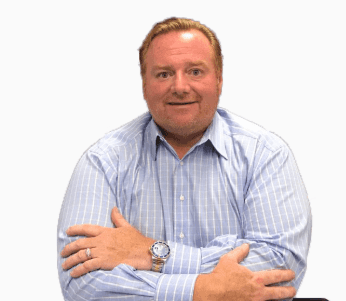 Cape Coral Chrysler Dodge Jeep Ram opened its doors at the end of September 2018 and with its glamorous grand opening came new opportunities. New in town, Walter J. Ganzi is affectionately referred to as Jay.  He's the new managing partner of Cape Coral Chrysler Dodge Jeep Ram who faced the challenge of establishing a new business head on. A veteran of the automotive industry with over 30 years of experience, Jay knows exactly what it takes to deliver world-class service for the utmost customer satisfaction. Having worked his way up the ladder during his career, Jay was the No. 1 salesperson by the time he graduated from the University of Minnesota. Roles like finance director, used car sales manager, sales manager, general sales manager, managing partner, and executive managing partner followed as Jay learned the ropes and tackled every angle of the industry. Awards and accolades from manufacturers for both sales and service followed Jay throughout his decorated career.
His experience and dedication to client satisfaction made him the perfect candidate to lead Cape Coral Chrysler Dodge Jeep Ram. He is both humbled and honored to be the managing partner of the all-new state-of-the-art Fiat Chrysler Automobiles (FCA) dealership in Cape Coral. Buyers looking for the latest cars, trucks, SUVs, or minivans can enjoy perusing through a large variety of inventory at Cape Coral Chrysler Dodge Jeep Ram. They can rest assured that Jay and his staff are dedicated to providing excellent customer service – whether it be the purchase of a new vehicle or a visit to our service center.
Jay is a proud father of four and husband to Holly. He and his family are relatively new to the Cape Coral area after relocating to take on this new venture and they're eager to give back to the community. On his spare time, Jay enjoys boating, fishing, and snorkeling. In fact, he is a PADI certified diver! Let Jay and his team deliver world-class service the next time you're in need of a new car or in need of service. Get Jay's Prices only at Cape Coral Chrysler Dodge Jeep Ram.
Come by Cape Coral Chrysler Dodge Jeep Ram and get Jay's Prices, or reach out to us about Jay's Prices via phone at 239-500-0000. We are located at 2200 NE Pine Island Road, next to the Walmart Neighborhood Market and Chipotle.