How Jeep Plans to Lead Global SUV Electrification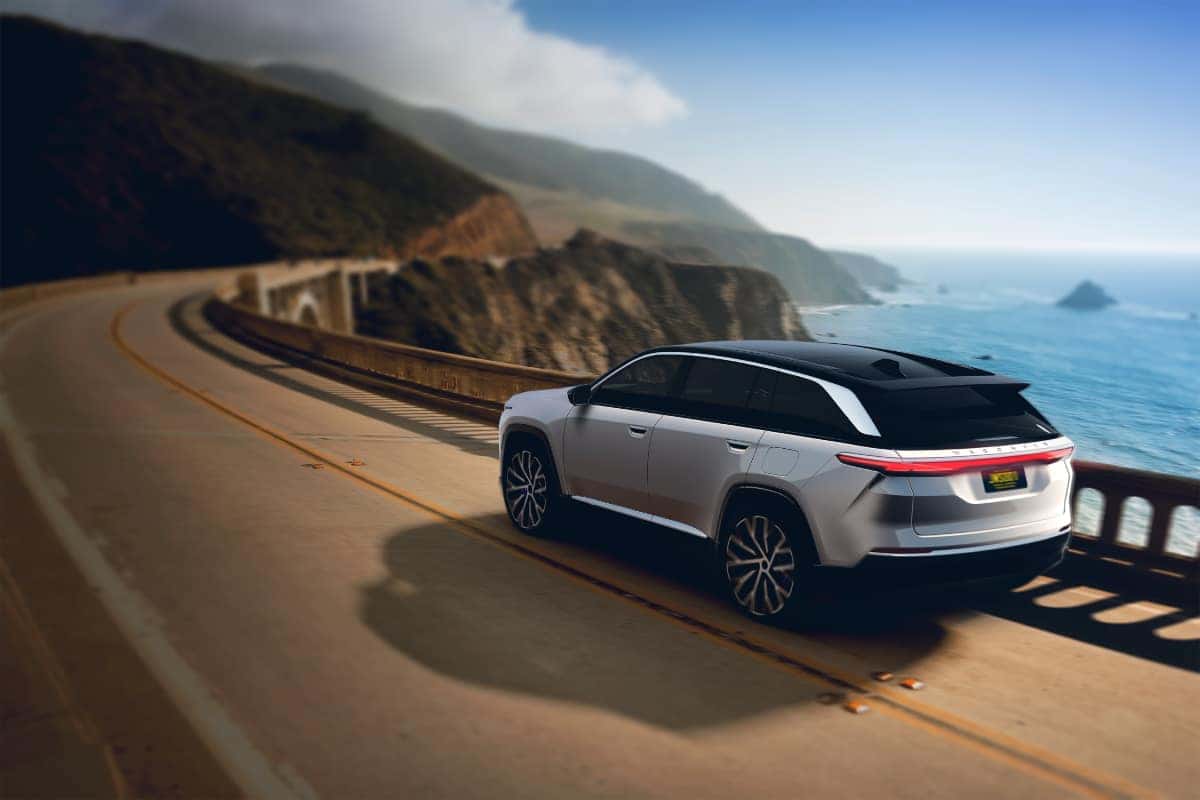 Photo Source: Stellantis

On September 8, 2022, Jeep announced its plans for the next generation of fully electric 4xe vehicles as part of a sustainable transformation for the company to become the leading electrified SUV brand worldwide. The plan, which initially debuted on the brand's Youtube channel, called for introducing four all-electric SUVs in North America and Europe before the end of 2025. According to the company's ongoing comprehensive plan, fifty percent of Jeep brand sales in the U.S will be fully electric by 2030, and 100 percent of European sales will be fully electric by then. This plan fully supports the net-zero carbon emissions targets set by Stellantis during the Dare Forward 2030 long-term strategic plan. Jeep first showcased the first images of the two fully electric SUVs that will be arriving in North America and other regions worldwide, with the confirmation that an all-new, all-electric Jeep Avenger will launch in Europe early next year. The two vehicles showcased? The all-new Jeep Recon and an all-new Jeep Wagoneer, code name Wagoneer S.
CEO Shares Thoughts On Jeep Progress
When it came to sharing thoughts about this strategic plan, Christian Meunier, Jeep brand CEO had this to say "Driven by the success of our electrified 4xe portfolio in North America and Europe, we are designing and developing the most capable and sustainable Jeep SUVs to date, on our path to becoming the leading zero-emission SUV brand in the world. This is a forward-thinking strategy to help ensure millions of Jeep fans around the world continue to have a planet to explore, embrace and protect. Electrification is great for our brand, making it even more capable, exciting, sustainable, and fun."  
Jeep has begun its journey within the electric vehicle market with the successful Jeep Wrangler 4xe PHEV (plug-in hybrid) and the recently introduced Grand Cherokee 4xe. Now, the company is developing an even more comprehensive, electrified product range specifically designed to enhance Jeep's legendary capability while expanding its reach across North America. This plan will also expand the Wagoneer portfolio. By 2030, Jeep will offer a wide range of new battery-electric vehicles, meaning that 50 percent of brand sales in the U.S will be all-electric vehicles. The All-New Jeep Recon (Production will begin in 2024 with reservations beginning in early 2023) will be a 100 percent Jeep 4×4 without any of the emissions. True trail-rated capability with Jeep Selec-Terrain traction management system, e-locker axle technology, under-body protection, tow hooks, and aggressive off-road tires. Authentic Jeep open-air freedom with a one-touch powertop, removable doors, and glass with latest generation Uconnect system, including detailed travel guides of the most notable off-road trails 
What Else Does Jeep Have In Store?
The Jeep brand has also said that 4xe is the new 4×4, as it will continue to expand its 4xe portfolio globally to enhance its legendary 4×4 capability with electrification and technology. As of now, Jeep plans to focus on North America and Europe, with specific plans for other regions to be announced at a later date. 
"Today, we shared only a glimpse of our new portfolio of all-electric SUVs, providing tangible evidence of what is to come in the next 24 months and why we say that 4xe is the new 4×4. This powerful combination of Jeep design, legendary 4×4 capability, and electrification will reshape the SUV market, allowing more customers in more countries and in more segments to join us on our path toward Zero Emission Freedom." – said Jeep CEO Mister Meunier
Shop Jeep With Our Support Now!
Are you excited about the future of new cars and even more about the future of EVs? We are, too, here at Cape Coral Chrysler, Dodge, Jeep, Ram, where the selection is always wide and the excitement to help our customers is never-ending! Whether you're looking to take a peek at our new vehicle inventory or our quality used vehicles are more your speed, we've got you covered! In need of a refresh on your vehicle to bring it back to life? Our amazing service team can easily handle that by scheduling an online service appointment with our service center! Sit back and relax as our team of professional techs take care of your vehicle.
Whether it's financial help, general questions, any vehicle needs, or suggestions on easier payments for your vehicle, we're always here to help at any moment! Stop by Today and see what we can do for you right now!