Jeep Celebrates "Groundhog Day" With its Big Game Ad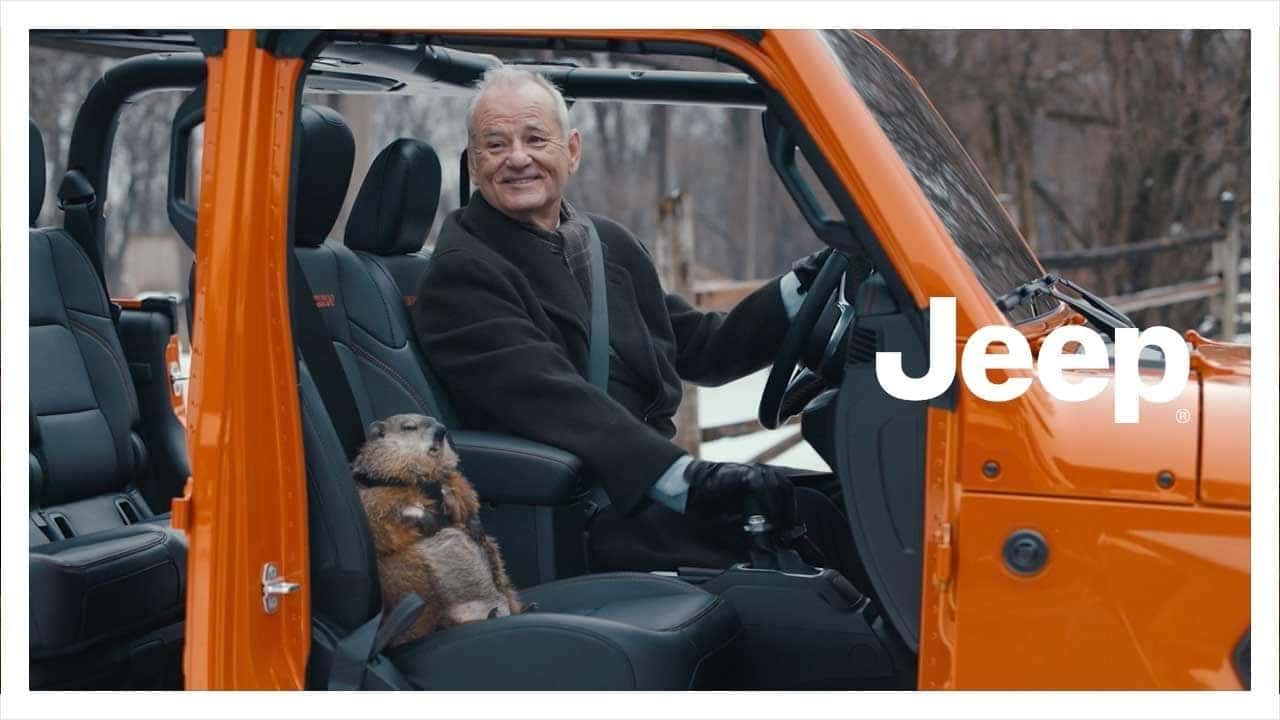 Jeep returned to the Big Game after not advertising in last year's (2019) Super Bowl. The brand took advantage that the game took place on Groundhog Day and shared a commercial starring Bill Murray as he reprised his role as Phil Connors from the 1993 movie "Groundhog Day." In the commercial, the all-new 2020 Jeep Gladiator takes center stage as Phil Connors uses it as his "getaway vehicle" after stealing the groundhog. 
Just like in the film, the spot also opens up as an alarm clock turns 6:00 a.m. and "I Got You Babe" by Sonny & Cher plays in the background. Jeep worked with Sony Pictures to ensure the ad matched the original film, all in the spirit of authenticity. "In my wildest dreams, any advertiser's dream, really, could you dare to believe that Bill Murray would agree to be in your Super Bowl commercial, and on top of that, ask him to relive his iconic role in 'Groundhog Day'?," Olivier Francois, Chief Marketing Officer, FCA. 
"How do you even have that make sense and not be forced? Magic first happened when I had the incredible luck to meet Bill in person a few years ago, and I knew then that he was perfect for Jeep. Because like Jeep, Bill is a free spirit, he intentionally seeks out ways to find adventure and live an extraordinary life," Francois added. 
Francois explained how the brand arrived at the commercial, detailing some of its creative process. "When we learned that Groundhog Day fell on Super Bowl Sunday for the second time in 54 years, we couldn't help but take that chance. The stars magically aligned. Bill agreed to do the first national broadcast commercial in which he's ever appeared, and not only that, relive his role as Phil Connors for our Jeep Gladiator. But this time, in our spot, the hero makes a different choice by choosing a different pickup truck — the Jeep Gladiator — and it changes everything for him," Francois continued. 
Some of the locations in the commercial include the original bed-and-breakfast where Bill Murray's character wakes up every morning, the restaurant in Woodstock where he toasts to world peace, and the Town Square where the Groundhog Day Festival takes place in the original film. Jeep also licensed the iconic song from Warner Music in the commercial. Bill Murray took the commercial in stride, stating "This is my first commercial. I'm glad I did it with you (Jeep). And I'm glad that this is my last commercial, as well." 
Jeep drummed up excitement leading up to the big game by running daily teasers across digital and social media from Thursday (1/30/2020) through Saturday (2/1/2020). Additionally, the commercial didn't only showcase the all-new Gladiator, it also showed off the all-new Jeep e-bike powered by QuietKat. Beginning early this summer (2020), Jeep will be offering the bike so that buyers can continue their own adventure. Those who are interested can visit jeepe-bike.com for more information. The brand also continued the Groundhog Day fun with a collection of custom merchandise inspired by the commercial as well. 
Visit Cape Coral Chrysler Dodge Jeep Ram and explore all that the all-new 2020 Jeep Gladiator has to offer. Follow us on Cape Coral Chrysler Dodge Jeep Ram social media to stay up to date with the latest Jeep news. Check out Jeep's game day ad below: 
Photo Source/Copyright: Jeep/Inside Hook