The Jeep Wrangler Will Have an All-Electric Powertrain Sooner or Later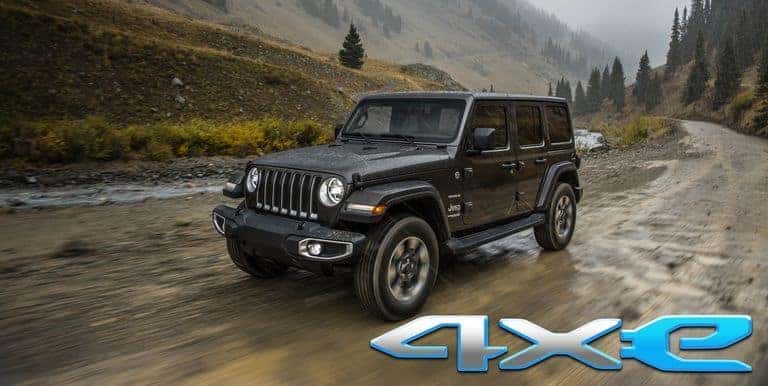 Timeless, iconic, cool, effortless — these words are often used to describe the Jeep Wrangler, giving the burly off-roader an air of mystique. The best-kept secret of the Wrangler's success? It isn't just personalization, or serious off-road chops, it's actually the vehicle's ability to evolve alongside its fanbase without disturbing the features and aesthetics that make a Jeep Wrangler. A plug-in hybrid Jeep Wrangler is rumored to debut sometime before the end of the year (2020), as Jeep continues to expand its powertrain options with the addition of the eTorque mild-hybrid system, and the most recent EcoDiesel engine. If some recent comments by a  distinguished Jeep executive are an indication, an all-electric Wrangler is nothing to fear. 
Interviewed by Australian publication CarAdvice, Mark Allen, Head of Jeep Design, mentioned that if Jeep were to manufacture an all-electric Wrangler model, the automaker will not compromise and go all-in. The brand currently doesn't have any plans to bring a fully electric Wrangler to life, but Allen is not dismissing the possibility of it happening down the road. If Jeep chooses to design an all-electric Wrangler, the model would have to be a much better off-roader than the present generation — if that's even possible. 
"I truly believe that if we do an electric Wrangler, sometime in the future, that would actually be a better Wrangler. It would be more capable off-road. It has the ability to do things that we can't do now," said Allen. 
An eventual electric Wrangler makes sense given the changing attitudes towards electric vehicles and changing emissions regulations. At some point, offering an all-electric variant is going to become a necessity for car makers, be it in five or 10 years. Electric vehicles, when designed accordingly, are  themselves off-roading monsters. They offer drivers more torque and have a lower center of gravity when compared to standard gasoline-powered vehicles, making them perfect for off-roading. Allen mentioned that an all-electric powertrain would help a Wrangler have more control over its individual wheels, giving it improved traction and overall off-road maneuverability. Other automakers, such as Rivian — an off-road electric vehicle startup — could certainly put pressure on Jeep to fast track an all-electric option in the near future.
Although many believe that an all-electric Jeep Wrangler would ruffle the feathers of its most ardent enthusiasts, experts tend to disagree. The Wrangler's powertrain has never been an essential component to the vehicle's appeal, the brand's numerous 4×4 systems hold much more weight when it comes to off-roading. The standard engine under the hood of the Jeep Wrangler is the 3.6-liter Pentastar V6 that Fiat Chrysler Automobiles (FCA) uses on quite a large number of its vehicles. One of the biggest changes in the Jeep Wrangler's history is the introduction of the Unlimited trim, a four-door version of the classic off-roader that fans ardently accepted with gusto. If an electric Wrangler looks like a Jeep and conquers plenty of varied terrain like a Jeep, enthusiasts aren't going to let an all-electric drivetrain stop them. 
It'll take the Jeep Wrangler some time before any other big changes happen — the model was just redesigned in 2019. All that means is that the latest-generation Jeep Wrangler is the best one yet! Visit us at Cape Coral Chrysler Dodge Jeep Ram and check out our Jeep Wrangler inventory. Already an avid Jeeper? Know that you can count on our service and parts department for authentic Mopar aftermarket parts to take your Jeep vehicle to new heights. Reach out to us via Cape Coral Chrysler Dodge Jeep Ram social media if you've got any questions, our experts are happy to help!
Photo Source/Copyright: Jeep