What to Know About the New 2019 Dodge Challenger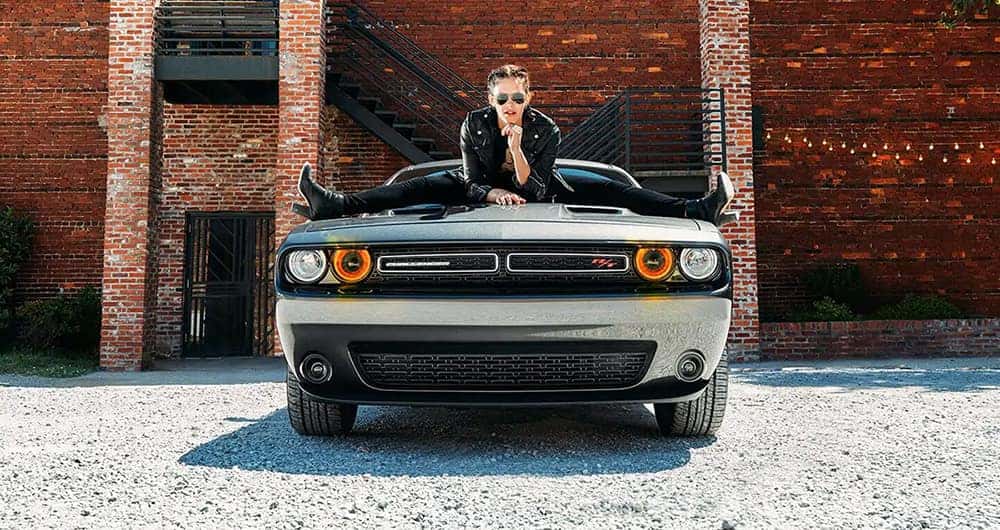 If you didn't hear the great news, the new 2019 Dodge Challenger SRT Hellcat Redeye has left the production line and is already on its way to dealership lots. That means some of the muscle car enthusiasts out there are just waiting to sink their teeth into this Demonized trim. Yes, the Dodge Challenger SRT Demon may have been a one model-year production, but its legend lives on in several Dodge Challenger trims, and not all of them for more than $50k. It's time to learn a little about the all new 2019 Dodge Challenger.
2019 Dodge Challenger SRT Hellcat Redeye
Let's talk about the Redeye trim for a second. For those not in the know, like the SRT Demon, the SRT Hellcat Redeye is a Hellcat trim tuned up to deliver even more horsepower than its predecessor. Under the hood of the 2019 Dodge Challenger SRT Hellcat Redye is a re-tuned 6.2-liter V8 HEMI Demon engine, able to generate 797 horsepower and 717 lb-ft of torque – still pretty impressive, and with a top speed of 203 mph. So what about the original Hellcat?
Holler Back to Heritage
The Dodge Challenger SRT Hellcat also got a boost in power for the 2019 model year. Able to generate up to 717 horsepower thanks to its new, functional dual-snorkel hood, this Hellcat pays respect to the early days of the Dodge Challenger. It's retro, and it brings with it a drop in price. We're not kidding, the legendary Dodge Challenger SRT Hellcat will be going down by $5000 for 2019.
Unleash the Demon
Like we said, several Dodge Challenger trims have felt the claws of the SRT Demon for 2019. Powered by the 485hp 392-cubic-inch HEMI V8 engine, the 2019 Dodge Challenger R/T Scat Pack weighs 200 pounds less than the SRT Hellcat and comes with launch control, launch assist, line lock, and SRT drive modes. For under $45k, that's still a lot of power with some drag racing abilities thrown into the mix.
Get a Widebody
Still not enough? The 2019 Dodge Challenger R/T Scat Pack is available with the Widebody package, originally only available for the SRT Hellcat and SRT Hellcat Redeye. The Widebody package adds flared fenders, 20-by-11-inch Devil's Rim forged aluminum wheels, all-season performance tires, an upgraded suspension, a blacked-out rear lip spoiler, and a scalloped hood to any of the three trims. All for just $6000.
1320 Angry Bee
We started this article with a new high-performance trim, let's end it with one. For 2019, the Dodge Challenger R/T Scat Pack definitely got some love. With a smaller lineup and the R/T Scat Pack right next to the SRT Hellcat, it was bound to feel the heat. Called the Scat Pack 1320 ("Angry Bee"), this upgraded version of the R/T Scat Pack is drag-strip-oriented and comes with even more drag racing features, such as Drag Mode, Line Lock, TransBrake, Torque Reserve, and drag radials (available option). Plus, unlike the SRT Hellcat Redeye, consumers only need (what is currently called) the Angry Bee package for $3,995.
So many good things are coming to the 2019 Dodge Challenger lineup, and we want to share it with you. Keep an eye on our inventory for your 2019 Dodge Challenger. Or, follow us on Cape Coral Chrysler Dodge Jeep Ram social media to find out what's new.
Photo Source/Copyright: Dodge.com