Lee Iacocca, Former CEO of Chrysler, Has Passed Away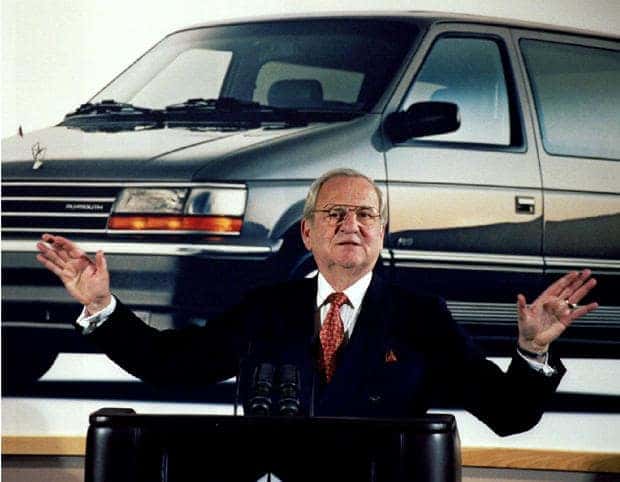 Lee Iacocca, known for creating the iconic Ford Mustang and later in his career rescuing Chrysler from bankruptcy, has passed away. Ford Motor Company confirmed his passing on Tuesday, July 2. Iacocca was 94 years old. Iacocca's daughter told The Washington Post the cause of death "was complications from Parkinson's disease".
In his 32-year career run with Ford and then Chrysler, Iacocca helped initiate some of Detroit's best-selling and most significant vehicles, which include the minivan, the Ford Escort and the Chrysler K-cars. Iacocca also spoke out against what he considered to be an unfair trade practice by the Japanese automakers. Iacocca was considered to be one of the first celebrity CEOs and even thought about running for president in the late 1980s before anyone had considered a businessman president running – until House Speaker Tip O'Neill intervened.
"And I said, 'Tip, what do you think about me running for President?'" Iacocca recalled to "Sunday Morning" in 2007. "And he said, 'Of what?' Typical Irishman, ya know, he laughed. He said, 'Are you crazy? You gotta be nuts. You're a businessman. You don't have the temperament for it.'"
Iacocca was the son of Italian immigrants; he reached a level of celebrity which was matched by only a few auto moguls. In the '80s he peaked his popularity, and he was most known for his TV ads and the catchy tagline: "If you can find a better car, buy it!" He has two best-selling books and was also courted as a potential presidential candidate.
Iacocca campaigned against former President Bush in 2000 and then John Kerry in 2004, said that he returned the campaign money that he had raised that weekend. "I knew my strengths and weaknesses, and I couldn't have been a good president," he said. Iacocca will be best remembered for being the blunt-talking, cigar-chomping Chrysler chief who helped engineer a great corporate turnaround.
Iacocca closed or consolidated 20 plants, laid off thousands of workers and introduced new cars to the world. During TV commercials, he also admitted that Chrysler has made mistakes but he insisted that the company wasn't the same anymore. "When you've been kicked in the head like we have, you learn pretty quick to put first things first, and in the car business, a product comes first," Iacocca said in an auto plant commercial in 1982.
The strategy worked. The boxy K-cars – the Plymouth Reliant and the Dodge Aries- were necessary transportation. However, they were fuel-efficient, affordable, and had room for six.
In 1981, 20% of the market for compact cars was captured. Chrysler paid back its government loans seven years early, even with the interest that they accumulated. The following year, Iacocca introduced the minivan while creating a new market that helped the company reach profitability.
Iacocca's bravado and made him a media star. His "Iacocca: An Autobiography," released in 1984, and his "Talking Straight," published in 1988, were best-sellers. He even appeared on the hit TV show"Miami Vice."
Photo Credit: cbsnews.com