Off-Road Pickup Trucks On the Rise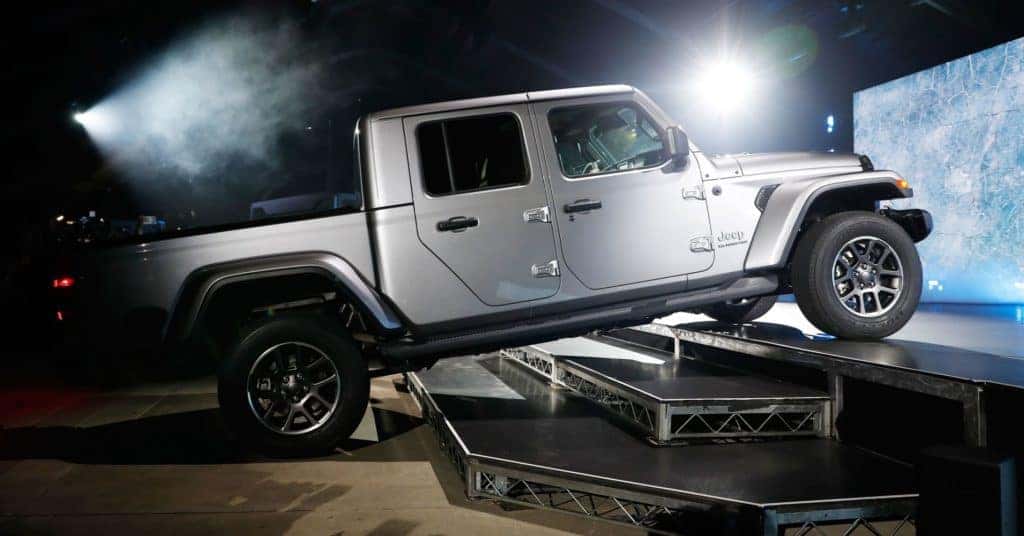 Off-road pickup trucks are starting to explode in the auto market, and it's clear to see why. Consumers that like to drive off-road already know the allure of doing so. Rock crawling, water fording, mudding, or just finding a more adventurous commute to work, an off-road vehicle can get it done. Pickup trucks on the other hand are mainly used to haul cargo or deliver equipment to and from work sites. The two were never meant to meet, but they have, and it's a good thing.
Jeep and Ram
Being the top two contenders of Fiat Chrysler Automobiles (FCA), Jeep and Ram Trucks are changing the pickup truck market by a great deal, now more than ever. Earlier this year, during the 2018 Detroit Auto Show, Ram debuted the new 2019 Ram 1500. Better than ever, not only was this vehicle more capable, but it also had more off-road prowess than before. Consumers could get an improved off-road package that added a one-inch suspension lift, with or without the available four-corner air suspension, an electronic-locking rear differential, and 32-inch on/off-road tires for off-road adventures.
Now, with the 2018 Los Angeles Auto Show, the 2020 Jeep Gladiator has been revealed. For those not aware, the 2020 Jeep Gladiator is the automaker's first foray into the pickup truck market in nearly ten years. Not only this, but the truck is a midsize truck, finding a foothold in a market just starting to resurface. Along with the ability to tow up to 7,650-pounds or carry a payload of up to 1,600-pounds, the 2020 Jeep Gladiator is as off-road capable as its Wrangler counterpart. The Gladiator pickup truck has an approach angle of 43.6 degrees, breakover angle of 20.3 degrees, a departure angle of 26 degrees, a total ground clearance of 11.1 inches, and its top-tier trim (Rubicon) can cross 30 inches of water. That's some truck.
Money Talks
In recent years, the pickup truck market has shifted from commercial work to passenger cars, and with that comes sport utility vehicles (SUVs) and crossovers. That's not all – in the last four years, sales for midsize trucks have grown every single year, attracting a wide array of buyers from all car class segments. According to Edmunds, it's not just midsize pickup trucks seeing the surge in sales. Particularly, pickup trucks outfitted with lifted suspension, skid plates, knobby tires and gearing systems meant for tackling rough terrain are seeing the most glory.
High-performance and off-road packages are becoming big sellers in pickup trucks, especially midsize pickups. The Ram 1500 Rebel, the off-road pickup by the automaker, can account for 4-percent of all Ram pickup truck sales. That number may be small, but it can be attested to the fact that Ram isn't known for off-road driving. Other automakers known for developing off-road vehicles see up to 30-percent of their sales come from those off-road vehicles in their lineup.
Right now, offering an off-road package, kit, or off-road capability is quickly becoming a gold mine for pickup trucks. Just like how consumers like crossovers because they mix fuel economy with passenger room and cargo storage, there are consumers who like the capability to have a little adventure on the weekends for all the heavy lifting they do during the week. Everyone wants to live a little.
What about you? Looking for an off-road pickup truck? The new Jeep Gladiator is set for 2020, but the 2019 Ram 1500 is definitely here. Come to Cape Coral Chrysler Dodge Jeep Ram today.
Photo Source/Copyright: Mike Blake | Reuters