Ram Doesn't Plan, it Plots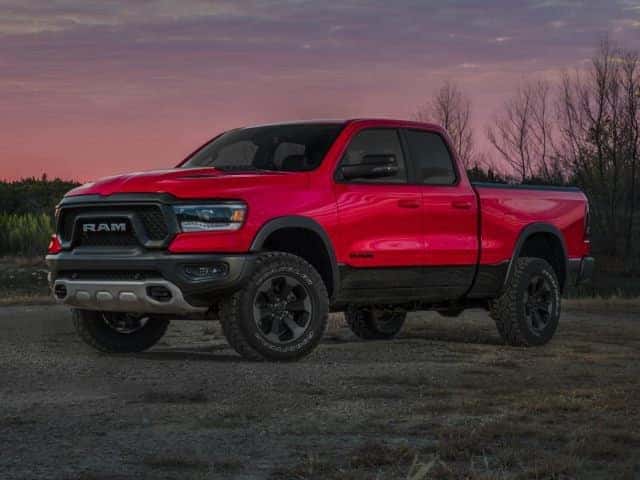 For years, Ford's F-Series has reigned supreme in the U.S. pickup segment, with Chevrolet following a close second while Ram usually places third – until now that is! When the sales of the first quarter of 2019 were tallied up it was clear that change was in the air. Sure, Ford's F-Series is still number, but for the first time ever Ram is comfortably sitting at number two. Surely this is a feat brought on by Ram's new-and-improved lineup that's combining exceptional functionality and luxurious design. Chevy Silverado sales, on the other hand, dropped significantly – a 16 percent decrease when compared to the same time last year. Ram sales have actually increased an impressive 15 percent instead with a total of 120,026 pickups sold.
Michelle Krebs, an executive analyst at Autotrader believes that pricing played a huge role in Ram's success. "Ram is putting far more money on the incentive table to boost sales. Chevrolet incentive offers have been very moderate," Krebs said. According to statistics, the full-size pickup market has been growing at a rate of about 2 percent a year, showing that Ram is recruiting buyers that were once loyal to other brands.
Karl Brauer, the executive publisher of Kelley Blue Book, also chimed in to give his opinion regarding what's fueling Ram's success. In an interview with The Detroit Times Krauer stated "The low cost of fuel and the increasingly wide range of full-size truck iterations have made them capable of serving almost any need. Plus, the economy is generally good so more people are doing lifestyle stuff – water-skiing, camping, off-roading – that a truck is good for. This is why new buyers are coming in and where Ram is getting more of them than Silverado."
Industry experts have said they're impressed with how efficient Ram has been in carving out a niche in the luxury pickup segment thanks to their impressive technology, the same way that the Lincoln Navigator is known for redefining the upscale SUV segment. Economic analyst Jon Gabrielsen, whose job is to advise automotive companies and suppliers, told The Detroit Times "Ram exudes excitement. It would not be remotely surprising if the Ram full-size pickup permanently passed the Chevrolet full-size pickup within one to three years, sealing Ram's No. 2 position behind Ford. This is not a new battle that just sprung up. It has 10 or more years of momentum behind it and hence, for all practical purposes, will not be changed in the long run by Chevy doing anything."
Fiat Chrysler Automobiles made it clear in 2018 when Ram introduced the redesigned 2019 Ram 1500 that they aspired to overtake Silverado. Judging by the look of things, it appears that Ram is well on its way.
Get to know the all-new 2019 Ram 1500 at Cape Coral Chrysler Dodge Jeep Ram near Fort Myers.  Test drive the 2019 Motor Trend Truck of the Year and see why Ram is revolutionizing the pickup segment! Follow Cape Coral Chrysler Dodge Jeep Ram on social media to stay up to date with the latest Ram news.
Photo Source/Copyright: Ram