Ram on the Rise as "Pickup War" Intensifies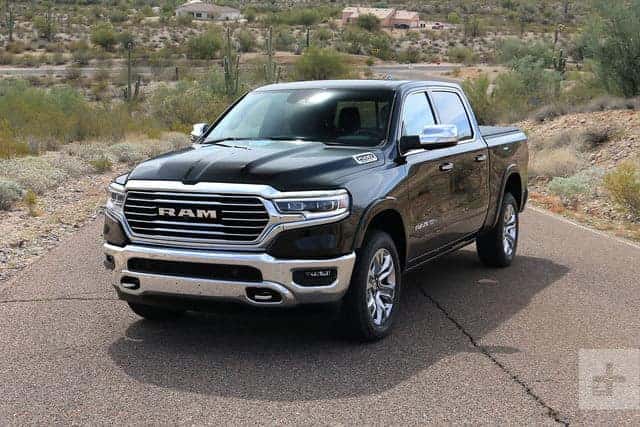 It is no doubt that 2018 has been a stellar year for FCA and Ram pickup trucks. Whether it was the historic redesign of the Ram 1500, the addition of the Mojave Sand Package for the HD lineups, or Motor Trend's award for the 2019 'Truck of the Year', it seems that Ram has been making headlines every other week. Well, now that sales figures for December and the fourth quarter have been released, the battle for the best-selling truck has taken a turn. Ram has steadily been climbing their way up the ranks as the leading authority in the pickup truck market, set on moving forward and refusing to look back.
The Battle Rages On
For many years, Ford has held the title as the single best-selling truck in the United States. Following closely behind was Chevrolet with their Silverado lineup, and Ram trucks at a distant third. Well, the new sales figures for December and the fourth quarter which were released last Thursday show that the times are changing. Detroit's Big Three hierarchy has shifted, showing Ram tying with GM's Chevrolet for the No. 2 spot and steadily climbing the ranks!
Recently, the pickup truck market has seen a rising surge in popularity with an emphasis on luxury. Pickup trucks were once viewed as solely work vehicles, however with the recent redesign for the new Ram trucks, the shift of large pickups to substitute for luxury sedans has been increasing. The attention to detail and shift towards luxury is clearly noticeable in the all-new Ram 1500, which boasts features that include a 12-inch touchscreen, a revamped luxurious interior, and increased performance capabilities.
Jim Morrison, head of the Ram brand for North America claims, "These are all the things that customers who are paying that kind of money have come to expect […] It's amazing to be able to have your cake and eat it too."  
Overall, Detroit's Big Three sold 620,206 full-size pickups in the last quarter of 2018. Out of that number, FCA had a 26 percent share of the total, whereas GM had 36.8 percent and Ford had attributed 37.1 percent. Compare that to last year when FCA's share only accounted for 21.2 percent, GM at 38.8 percent, and Ford at 40 percent, it is clear that the only truck on the rise is Ram.
It's sure to be an exciting 2019 for Ram and only time will tell who will emerge as the clear victor of the pickup war. Share your thoughts with us on our social media page and if you're in the market for a new pickup be sure to check out our inventory of Ram trucks and be a part of the winning team!
Photo Source/Copyright: www.digitaltrends.com