Research Shows That Ram Trucks are Winning Over Younger Buyers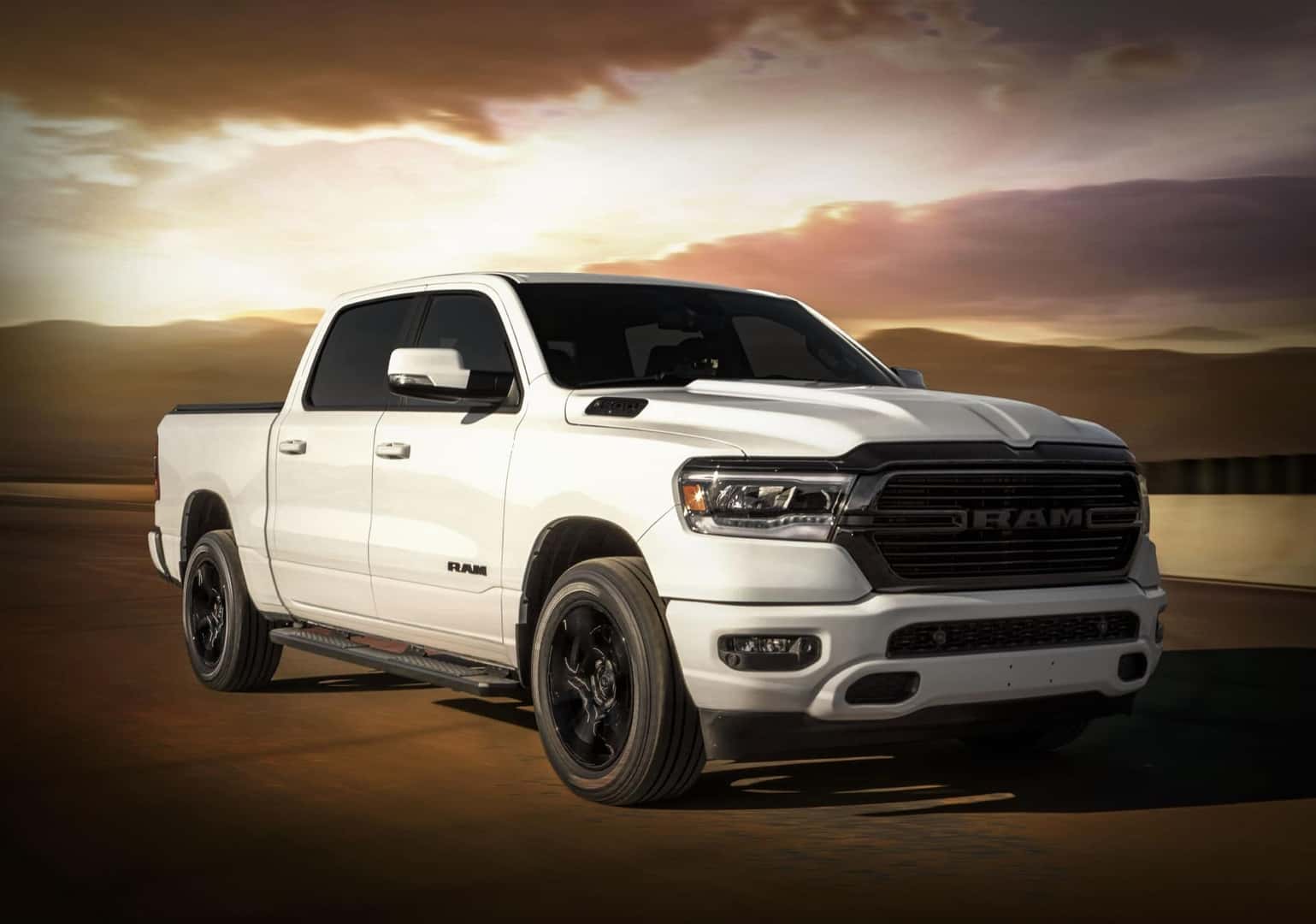 Ever since Ram completely redesigned its Ram 1500 model back in 2018, the brand has experienced a surge in popularity like no other. After repeatedly coming in third, after Ford and Chevrolet, Ram finally surged ahead and stole the No. 2 spot from Chevrolet thanks to its impressive 2019 sales figures. The battle to remain in second place remains a game of pull and push between Ram and Chevrolet, so we'll have to wait until all is said and done at the end of 2020 to declare a clear winner. That said, Ram does have an important victory the brand can brag about. Automotive News, using data from Edmunds and IHS Markit, reports that the Ram 1500 model has the most number of customers under 35, making it the de facto youthful American truck. 
According to Automotive News, Ram Trucks sold 43,282 pickups to buyers under 35 in 2019. The Ford F-series sold 40,968 trucks, while the Chevy Silverado sold 39,181 units to buyers under 35, respectively. This demographic is a hotly-contested market for truck makers because brand loyalty, unsurprisingly, has a lot of influence on buyers — and it tends to be formed during a person's younger years. Statistically speaking, buyers will continue to purchase a pickup truck from a specific brand for years to come. Succeeding in this segment is of the essence for the Big Three truck makers as automobiles overall transition and have expanded capabilities. Establishing loyalty in younger buyers, especially during this time where the redesigned Ram Trucks are flourishing, is a goal that we can safely say Ram excelled at. 
Relying on data from IHS Markit, automotive experts were able to deduce that Ram currently has the highest brand loyalty in the light-duty pickup segment over three years. Here's why Ram has been so successful in cornering this specific piece of the market according to some experts: the brand continues to sell the previous generation Ram 1500 as the Ram 1500 Classic alongside the most recent generation model. Continuing to sell the Ram 1500 Classic allows Ram to offer buyers a cheaper alternative as the Ram Classic is estimated to cost about $10,000 less, according to Edmunds. 
Such a strategy gives Ram the ability to occupy a particular space in the automotive segment as the brand with the biggest spread of price range in the pickup market. This fact alone lets Ram attract a wider range of buyers. Because Ram does not currently offer a midsize pickup, the Ram 1500 Classic tends to fill that position, even if momentary. Eventually, once the Ram 1500 Classic is phased out, younger buyers might be able to financially transition to the current-generation Ram 1500.  Another reason why Ram has soared in popularity? The brand is dedicated to crafting a pickup that meets today's needs, and that includes a heavy focus on technology. Vehicle tech, such as the optional 12-inch infotainment touchscreen display on the redesigned Ram 1500, delivers the kind of wow factor that younger buyers are enticed by. 
By placing a special emphasis on design, technology, interior cabin quality and offering a lower-priced alternative like the Ram 1500 Classic, the Ram brand is positioned with a significant advantage over its competitors. Experience the current Ram lineup at Cape Coral Chrysler Dodge Jeep Ram. Explore our Ram Trucks inventory and schedule your test drive today! Follow Cape Coral Chrysler Dodge Jeep Ram on social media for the latest news and offers.
Photo Source/Copyright: Ram Trucks