The Simplified 2020 Dodge Journey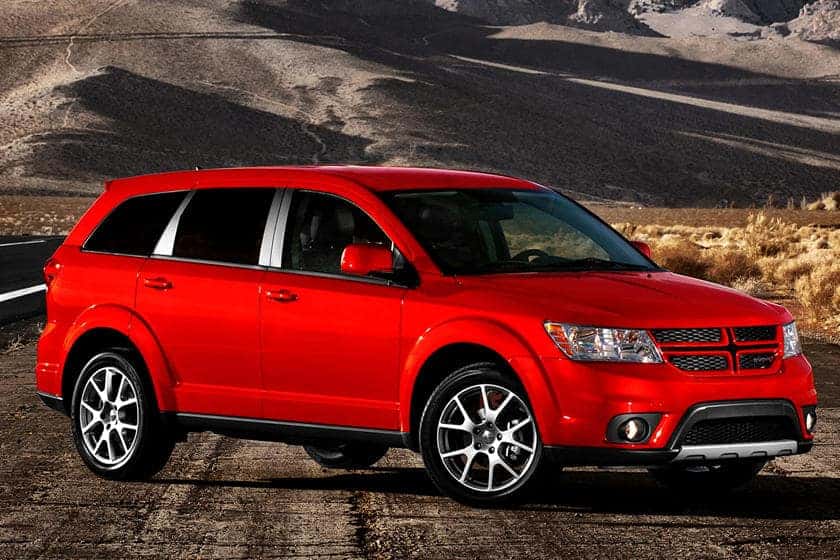 The Journey feels as if it is a quiet participant in the Dodge lineup while its future remains uncertain, Fiat Chrysler Automobiles (FCA) is still selling these hand over fist if sales figures are anything to judge by. The automaker recently released the specs on the 2020 Dodge Journey and it's chosen to streamline and simplify the trim range. 
For the 2020 model year, Dodge will only offer the Journey in two trim levels: the SE Value and Crossroad trims. The base-tier SE trim and top GT trim are both gone, while the mid-level SXT trim was retired sometime during 2018. 
Dodge initially introduced the Journey model over a decade ago, in 2008. The only facelift the design got during that decade was in 2011. Since then, the Journey has remained mostly unchanged with trims disappearing over the past few years. However, don't the crossover's age fool you, they still fly off dealer lots. 
Despite nearing a decade without any major changes, the Dodge Journey sold over 94,000 units in 2018 and comes in second from the brand's leader, the Caravan. The Journey's best sales figures posted during 2015, back when the brand sold 108,000 units. In the past, the Dodge Journey was able to tackle small foreign markets thanks to having been rebadged as the Fiat Freemont abroad. This Fiat model has since been phased out and experts use this as a source for the rumors that the Journey will eventually be phased out as well. 
Although it will surprise many, we did mention that the Journey's sales figures come in second after the Dodge Caravan (sold 152,000 units in 2019.) What do these figures mean? Well, coming in second to the Caravan means that Dodge sold more Journey models last year than it did Charger, Challenger, or Durango models. In fact, Dodge sold over twice as many Journey models as all the Fiat and Alfa Romeo models combined. 
Is there a particular factor that's pushing Journey sales? At this late stage in its life, Dodge points out that the Journey remains "America's most affordable midsize crossover and the only crossover in the segment to offer standard seven-passenger seating." The affordability factor combined with the features that the Journey is offering, especially now with only two trims, makes it a compelling choice for a lot of prospective buyers. 
Visit Cape Coral Chrysler Dodge Jeep Ram and check out our Dodge Journey inventory.  Looking for a little more power? Then the Dodge Durango is your best best. Schedule your test drive today! Follow Cape Coral Chrysler Dodge Jeep Ram on social media to keep up with the latest 2020 models as they roll out. 
Photo Source/Copyright: FCA