After Years of TV Presence On Super Bowl Commercials, FCA Is Going Digital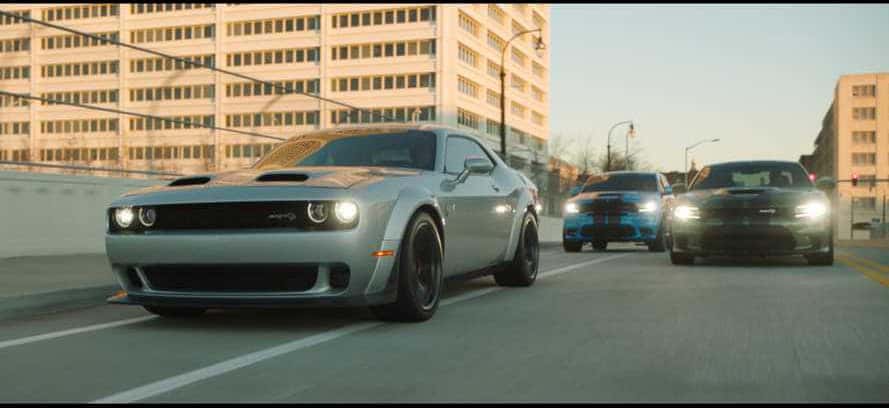 Superbowl is this Sunday, February 3rd, and besides getting excited for the teams that are playing and who's performing in the halftime show, everyone (well, everyone who likes football and falls into the "Super Bowl hype") gets excited about the commercials. But there's a catch. In a shocking turn-of-events, Fiat Chrysler Automobiles (FCA) Super Bowl commercials have pulled the plug on televisions and are going digital for 2019.   
That's right, you read that correctly, the FCA commercials will not be shown on TV. Instead, they are embracing change by posting their advertising only on digital platforms, such as on freep.com and on their brand and social media channels. They've been "hinting at a live Twitter campaign with multiple unrelated brands, including M&M's, that would happen during the game," according to freep.com
In Super Bowl commercials you will typically see everything from tech to entertainment to auto. FCA has three commercials for the 2019 Super Bowl line-up. The FCA Super Bowl Commercial is showcasing Dodge, Jeep, and Ram. At least that's what they teased on their press release. There could be more than three spots but the viewers will have to stay tuned on social media platforms during the big game to catch them.
Between those three commercials, there are at least three minutes of prime time advertising. Most Super Bowl commercials run for at least 30-seconds and with that comes some serious investment. Super Bowl commercials will go for around $5.5 million for a 30-second spot.
It might be difficult to justify millions of dollars in advertising for just one night but FCA's Chief Marketing Officer, Olivier Francois, noted that advertising related to Super Bowl is welcomed by viewers in a way that it is not during the rest of the year.
As reported by freep.com, Francois stated to his team when they met on Jan. 25 to brainstorm and review the Super Bowl plans to date, that
"this year we were practically torn because we have this tradition of being in (the) Super Bowl, and we like to think that we have been dominating creatively at least the automotive category in Super Bowl".
Here are the advertisements that have aired (digitally):
Jeep: Crusher       
This spot is advertising the new Jeep Gladiator. It opens with an old Gladiator headed to the crusher. Midway through the destruction the Gladiator comes alive, it transforms itself and a new Gladiator is born.  
Talk about epic.
Dodge: "The Devil Went To Georgia"
Dodge is having a solid lineup of Hellcat-powered vehicles and Super Bowl LIII taking place in Atlanta. The perfect opportunity to riff off on the classic Charlie Daniels Band song 'The Devil Went Down To Georgia'. Of course, the clip features the Charger and Challenger Hellcats smoking the streets and there are plenty of artsy shots as well (there's a violinist).
RAM: "Can't Remember"
The RAM ad, shows two cowboys talking about "memorable" Super Bowl commercials and they mention how they can never remember who the company or products behind them were. As they finish up their conversations, the camera pulls back to show the new Ram 3500 pickup.
If you're interested in test-driving a Jeep, Dodge or RAM before the Super Bowl this weekend, make sure to check them out at the Cape Coral Chrysler, Dodge, Jeep, RAM dealership.
Photo Credit: motor1.com
Video Credit:  youtube.com