2018 Ram Limited Tungsten Edition: Uncommon Luxury In a Pickup Truck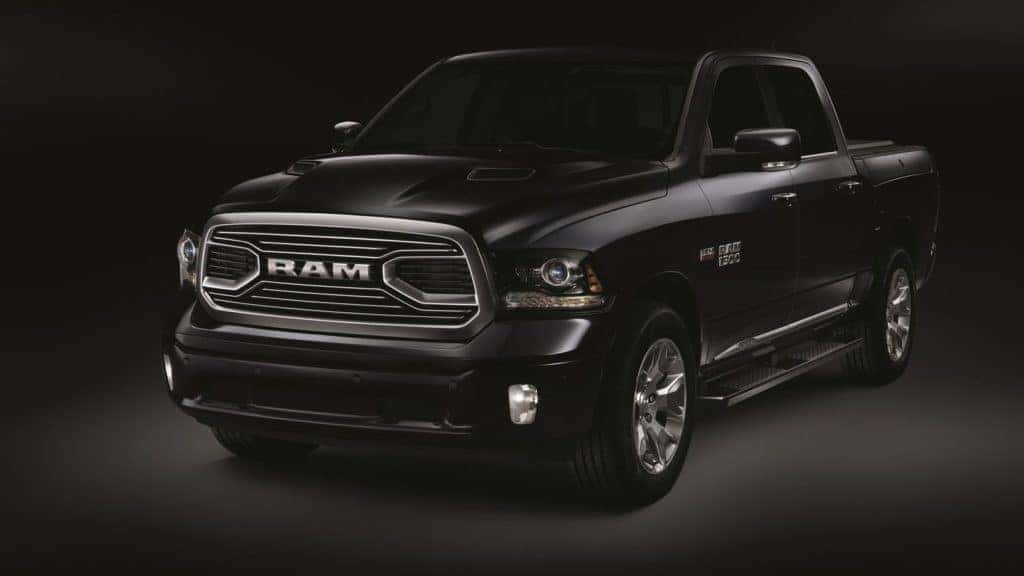 The Ram truck brand is taking truck luxury to another level when debuting the all-new 2018 Ram Limited Tungsten Edition. The enhanced interior and exterior trim package coincides with the Ram brand taking initiative in combining luxury and design into a not-so-average pickup truck.The 2018 Ram Limited Tungsten Edition is packed with all necessary features (and then some) when including an exceptional interior cabin design with top-of-the-line convenience and style.
"The Limited Tungsten Edition is the highest trim level Ram has made available," said Mike Manley, Head of Ram Brand, FCA – Global. "The new Tungsten Edition is an example of how Ram directly responds to customer input by offering the industry's most luxurious pickup. Premium truck buyers will recognize the attention to detail, surrounded by quality materials."
So, what's in a name? Or should we say, what's in a Tungsten? Considered to be a rare metal and known as one the strongest metals found in nature, Tungsten produces unique properties along with an eye-catching shiny silver appearance. Tungsten not only has the highest melting point, but it's also tougher in comparison to most steels. What's interesting about this type of metal is that it's also used in high energy industries, including the aerospace and automotive industries. Although, tungsten found on trucks like the Ram isn't completely pure, once the metal is combined with other metals, strength is increased and the final look is beautiful.
Now for the fun part – the interior cabin. According to FCA media, the 2018 Ram Limited Tungsten Edition interior cabin features a segment-first, Light Greystone suede headliner and ultra-premium "Natura Plus" front and indigo-colored premium leather throughout the interior cabin; that include the seats, instrument panel, steering wheel, center armrest and doors. Furthermore, matching indigo-colored carpet with rubber floor mats and carpeted inserts are also included. The infotainment system is probably one of the most state-of-the-art enhancements offered on the 2018 Ram Limited Tungsten Edition. While, providing drivers with the ultimate listening experience, this infotainment system comes equipped with an 8.4-inch Uconnect 4C touchscreen display system that includes smartphone integration and SiriusXM Guardian.
While, building on a higher level of sophistication and detail, the 2018 Ram Limited Tungsten Edition includes some notable exterior features like a shiny tungsten chrome grille with large R-A-M lettering, a sport hood (offered on the 1500 only) to the body-colored matched bumpers, mirrors, door handles, and running boards. Additionally, the headlamps will offer a black surround frame, which was borrowed from the Sport model. The tailgate will feature a body-color "R-A-M" letter across the back and chrome accents and badging with one-of-a-kind satin-painted Limited wheels complete this premium trim level package.   
The 2018 Ram Limited Tungsten Edition package is expected to arrive by late winter of 2018. Stay tuned…
Photo Credit/Copyright: cnet.com