Custom Trucks and SUVs
Cape Coral Chrysler Dodge Jeep Ram is committed to offering our clientele the highest levels of professionalism and customer service as a state-of-the-art Fiat Chrysler Automobiles dealer on Florida's Gulf Coast. Our team consists of a knowledgeable, experienced, and professional staff of performance technicians and experts. Regardless of the make, model, or year of the vehicle, Cape Coral Chrysler Dodge Jeep Ram has got your back. Thanks to specializing in countless types of customizations ranging from simple lift kits to high-performance modifications, there isn't a job the experts at Cape Coral Chrysler Dodge Jeep Ram can't handle.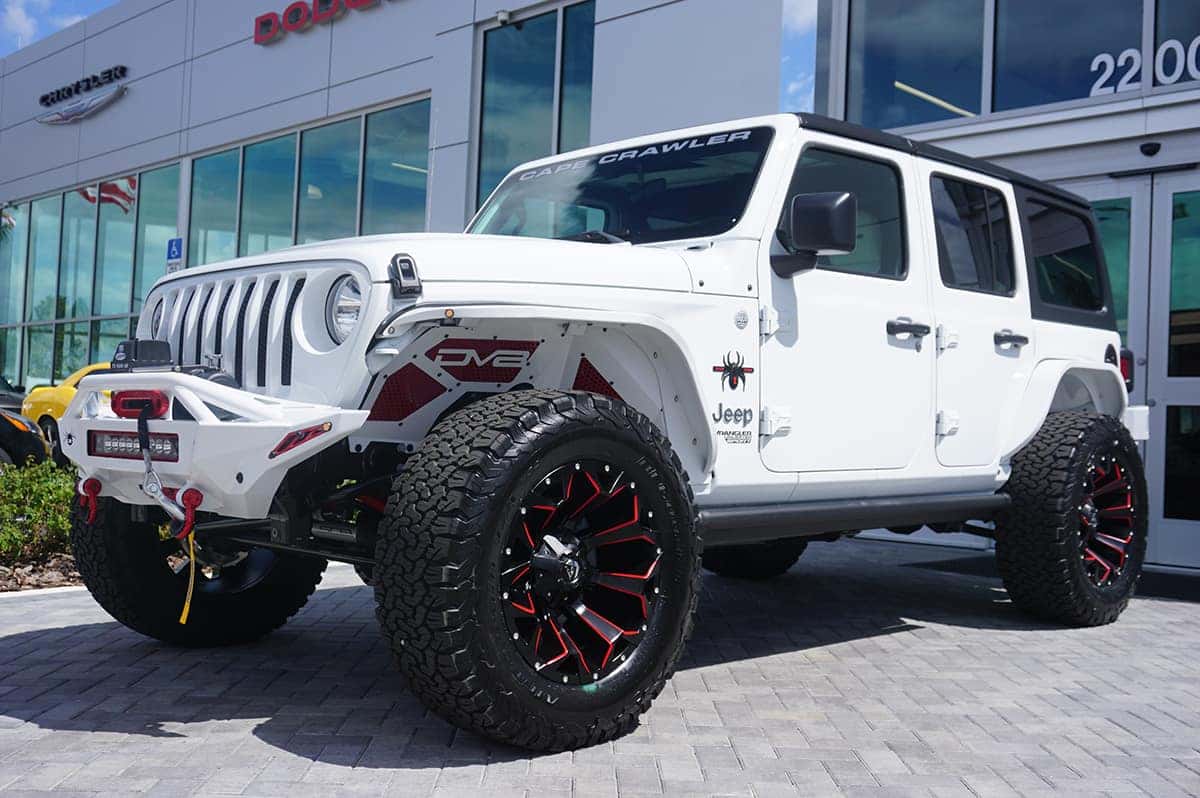 Lift Kits
Whether consumers are interested in a basic primary lift or something a bit more powerful for those looking to conquer the most extreme off-road terrain, we have ordered and installed many lift kits on just about everything ranging from light-duty and heavy-duty pickups, and Jeep vehicles too. Lift Kits are an easy way for consumers to increase their vehicle's ground clearance and numerous off-road approach angles as well. Not to mention that your pickup or SUV will have some serious curb appeal thanks to Cape Coral Chrysler Dodge Jeep Ram. Lift Kits are offered as follows: 1.2" Kits - fits up to 33" tires 3.4" Kits - fits up to 35" tires 5-7" Kits - fits up to 35" - 37" tires.
Upfits
Commercial customers will be happy to learn that Cape Coral Chrysler Dodge Jeep Ram is happy to help configure any heavy-duty truck or full-sized cargo vans for any job. In vans like the Ram ProMaster or Ram ProMaster City, an upfit can make the world of a difference by transforming the bed of a truck or cargo area of a van into an efficient and orderly space. Some peculiar configurations include an ambulance setup and a Dump upfit. Said dump upfit is equipped with an underbody electric or hydraulic hoists and drop-sides that make the loading/unloading of soil, mulch, sand, or any other materials a lot quicker and make this specific upfit a perfect choice for construction, landscaping, farming, and many other uses. There's also another popular upfit configuration called the Wrecker Upfit. Perfect for any demanding job, the Wrecker upfit is here to help with increased electrical loads, additional storage space, and powerful hauling strength. The Wrecker Upfit is suitable for auto repair, highway maintenance, and emergency vehicles. Additional upfits include:
Mechanic Upfits
Landscaper Upfits
Refrigeration Upfits
Box Van Upfits
Service Upfits
Platform Upfits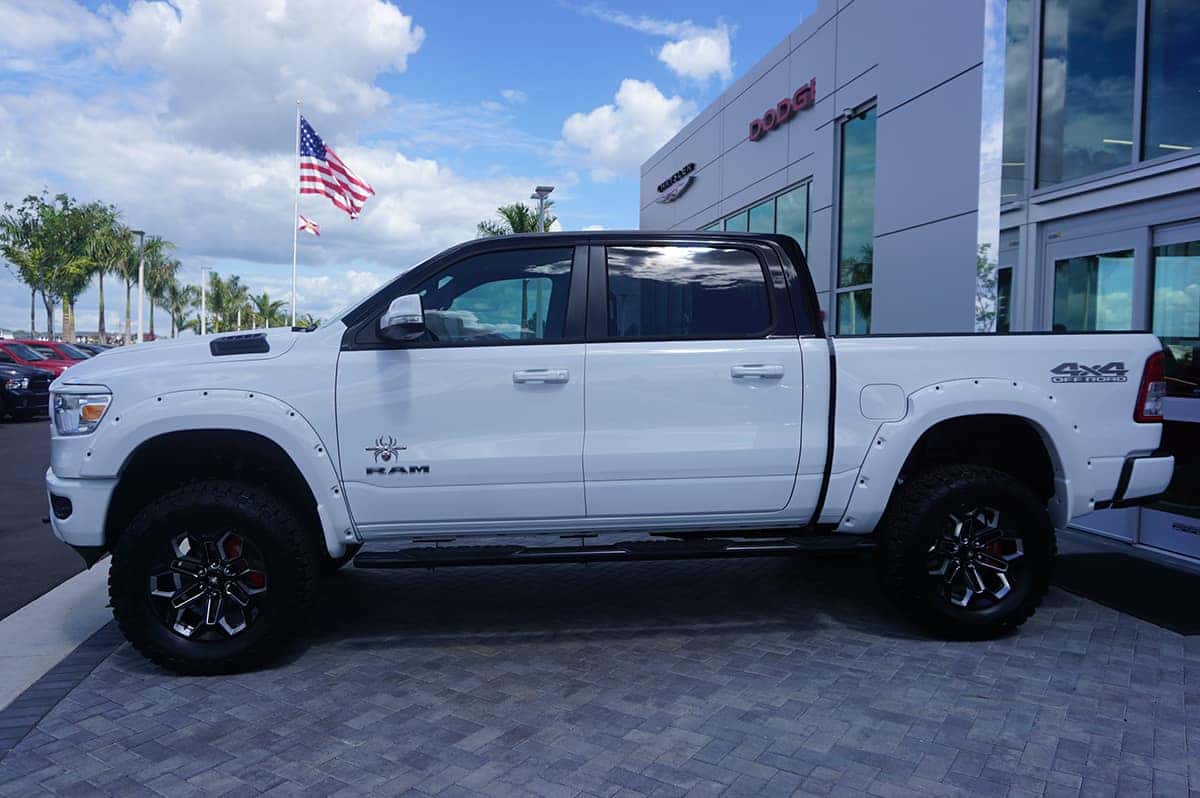 Modifications for Increased Power and Performance
Cape Coral Chrysler Dodge Jeep Ram offers several options for consumers interested in boosting horsepower and torque in any pickup truck or high-performance vehicle. Services such as changing out an exhaust manifold, adding cold air intakes, new performance headers, and upgrading exhaust systems are some of the most common performance-oriented mods that are performed at Cape Coral Chrysler Dodge Jeep Ram. One simple modification - the addition of a cold air intake system - plays an important role in boosting torque and horsepower. As cooler air travels through the directional cone filter and is funneled directly into the intake manifold, the additional oxygen in the combustion chamber improves horsepower, acceleration, and fuel efficiency. Additional power and performance mods include:
Ignition and Electronics
Performance Packages
Valves and Valve Train Hardware
Camshafts
Suspension Upgrades and Components
Filters
Hoods and Hood Components
Contact Us!
No matter the project, Cape Coral Chrysler Dodge Jeep Ram has a service and parts department that has the expertise and professional drive to complete any type of custom job. You can reach our parts department at (239) 785-2401 and our service department at (239) 500-0000.