The 2020 Jeep Gladiator Pickup Truck at LA Auto Show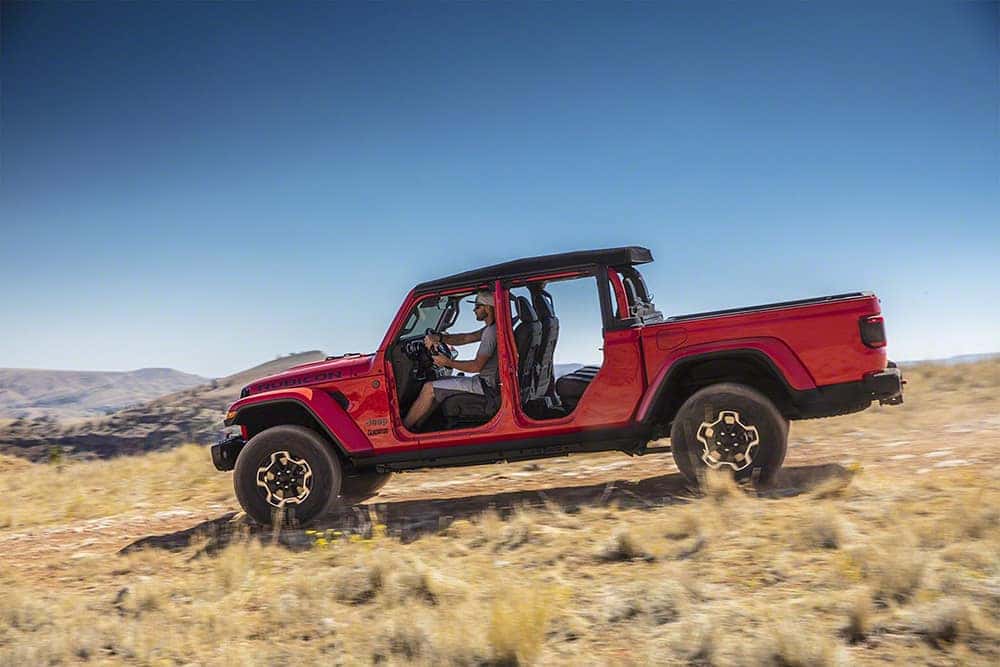 The 2020 Jeep® Gladiator Pickup Truck has finally had its big debut. Just before the 2018 Los Angeles Auto Show, from November 30 to December 9, 2018, Jeep surprised us all by revealing the pickup truck they've been working on for nearly ten years. What was once a concept is now a reality, and this isn't just some Jeep Wrangler JL with a truck bed thrown in. Nope. Although the concept was once known as a "Wrangler-based" pickup truck, it was also once called "The Scrambler". Things changed for the better.
First Time for Everything
Although this isn't the first pickup truck to come from Jeep, it may just be the first midsize pickup truck produced by the automaker. With full-size pickup trucks dominating the truck market, midsize trucks have lost popularity, but may soon surge. Another Fiat Chrysler Automobiles (FCA) brand can attest to that – working on releasing their own midsize pickup truck is none other than Ram.
Jeep has surely designed this with the capabilities for a pickup truck. Under the hood is just a 285hp V6 engine that can generate 260 lb-ft of torque, paired to a six-speed manual or six-speed automatic transmission, but that engine also offers quite the payload. Actually the midsize pickup truck has been rated with a 7,650-pound maximum towing capacity and 1,600-pound maximum payload capacity. And that's all with a 5-foot box and a Class 4 receiver and 4- and 7-pin harness plugs or a adding regular ball hitch to the bumper.
More than a Truck
Jeep is known for their SUVs and off-road capability. What kind of truck could they call their own without adding those same qualities? The 2020 Jeep Gladiator pickup truck comes with a total ground clearance of 11.1 inches, an approach angle of 43.6 degrees, breakover angle of 20.3 degrees, and a departure angle of 26 degrees. With four trims to choose from – Sport, Sport S, Overland, and Rubicon – consumers can get the most out of their off-road adventure by choosing the Rubicon, able to cross 30 inches of water.
The pickup truck variant that resembles the Jeep Wrangler is 31 inches longer than its sibling and has a 137-inch wheelbase. It's also 400 pounds heavier due to upgraded axles, brakes, wheels, and suspension. We're sure the truck bed also helps with that, designed lower than the rest of the body for easy loading and retrieval. Plus, with 17-inch rims (18-inch on the Overland) and the choice of 33-inch mud or all-terrain tires, 400 pounds is a worthy sacrifice to make.
A midsize pickup truck by Jeep also wouldn't be a Jeep without the same customization and configuration options offered by the rest of the lineup. Able to come with a removable hardtop, soft top, or both, consumers can find many ways to enjoy the open air. Like all Jeep models, the 2020 Jeep Gladiator can also get rid of the doors and windshield for a truly iconic experience.
Excited about the new 2020 Jeep Gladiator? We are too. Follow us on Cape Coral Chrysler Dodge Jeep Ram and join the discussion. Check out why the Jeep Wrangler is so popular with a test drive on us.
Photo Source/Copyright: Truck Trend