Camp Jeep Comes Back to the 2022 New York International Auto Show!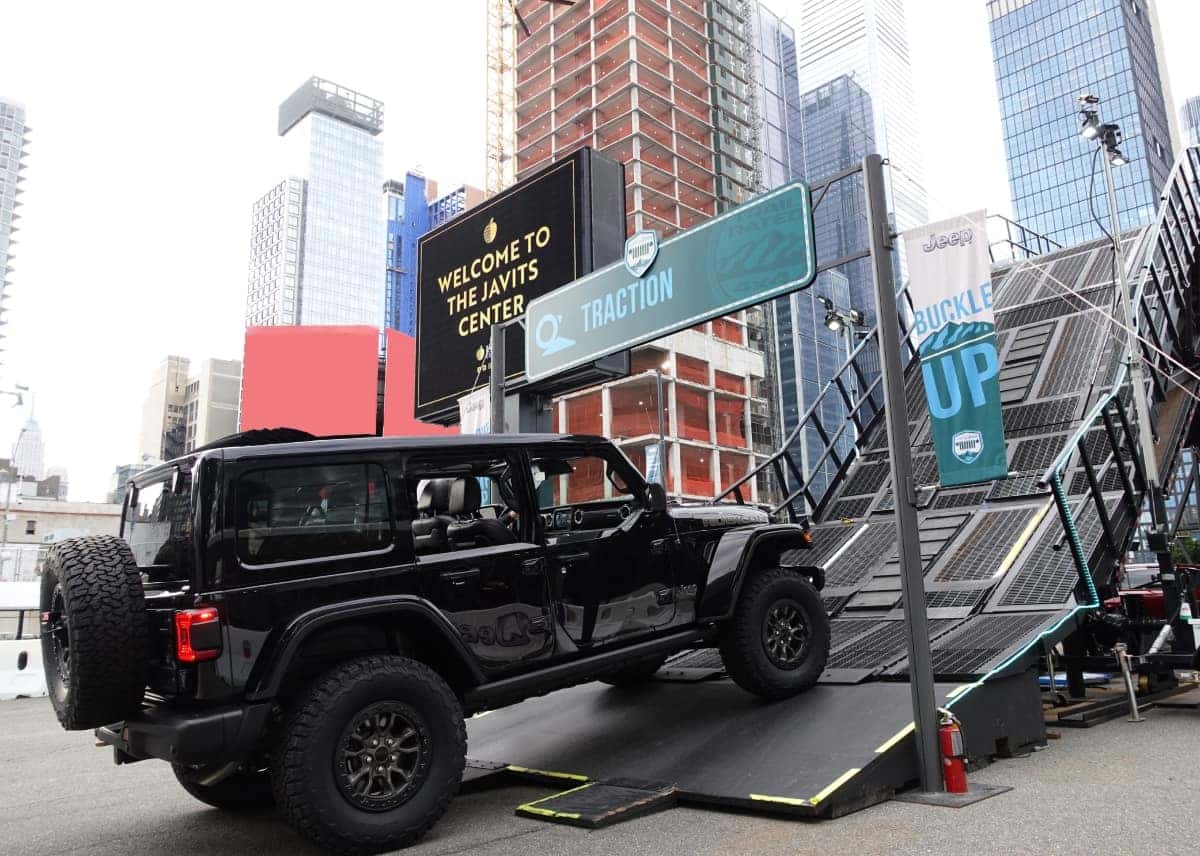 Photo Source: Stellantis
Camp Jeep makes a return to New York, making its 16th appearance at the New York International Auto Show! Over 425,000 people have attended and experienced this amazing off-road driving course for years since 2004. This event gives enthusiasts the chance to experience Jeep's phenomenal off-road capabilities through obstacles that were designed to put Jeep's vehicles to the test before they make it out to the market! 
Camp Jeep 2022
Jim Morrison, senior vice president and head of Jeep brand North America had this to say about the event, "New York is the biggest SUV market in the world, as well as the Jeep brand's biggest market, so the New York International Auto Show is the perfect place to go even bigger with Camp Jeep. The mountain is 10 feet higher this year. This year, our Jeep customers can see what it's like to travel 28 feet up a mountain, at 45 degrees, in complete silence, thanks to our new Wrangler 4xe and Grand Cherokee 4xe electrified Jeep SUVs."
Obstacle Courses of the Event
Attendees were able to experience the Jeep Mountain and even enjoy a ground clearance stair climb, which demonstrated just how capable the vehicles were at ground clearance and traction as they climbed over a 5-foot staircase. They also included the Trail Rated Pass, which offered attendees of the event the chance to watch the extreme three-wheeling of Jeep vehicles as they traverse over a 50-foot long, 8-foot tall obstacle as it articulates side to side. Attendees of the event will get the once-in-a-lifetime chance to experience being at the edge of their seats and the excitement that comes with viewing the Extreme Breakover obstacle. Jeep vehicles will navigate through a 25-degree uneven plane until one of the wheels loses contact with the surface. It's a thrill unlike any other as viewers watch the vehicles climb until they hit their apex. There are many obstacles designed to test the Jeep vehicles and their off-roading capabilities, each giving viewers a sense of excitement as they watch. This event really highlights the adventurous nature of the Jeep brand and its vehicles. 
Step Into Your Next Adventure
Are you excited about the future of new cars and even more about the future events our brands will hold? We are too, here at Cape Coral Chrysler, Dodge, Jeep, Ram; where the selection is always wide and the excitement to help our customers is never-ending! Whether you're looking to take a peek at our new vehicle inventory, or our quality used vehicles are more your speed; we've got you covered! In need of a refresh on your vehicle to bring it back to life? Our amazing service team can handle that with ease, by scheduling an online service appointment with our service center! Sit back and relax as our team of professional techs take care of your vehicle.
Whether it's financial help, general questions, any vehicle needs, or suggestions on easier payments for your vehicle; we're always here to help at any moment! Stop by today and see what we can do for you right now!