Car and Driver Names FCA Vehicles to its "10Best Cars and Trucks" List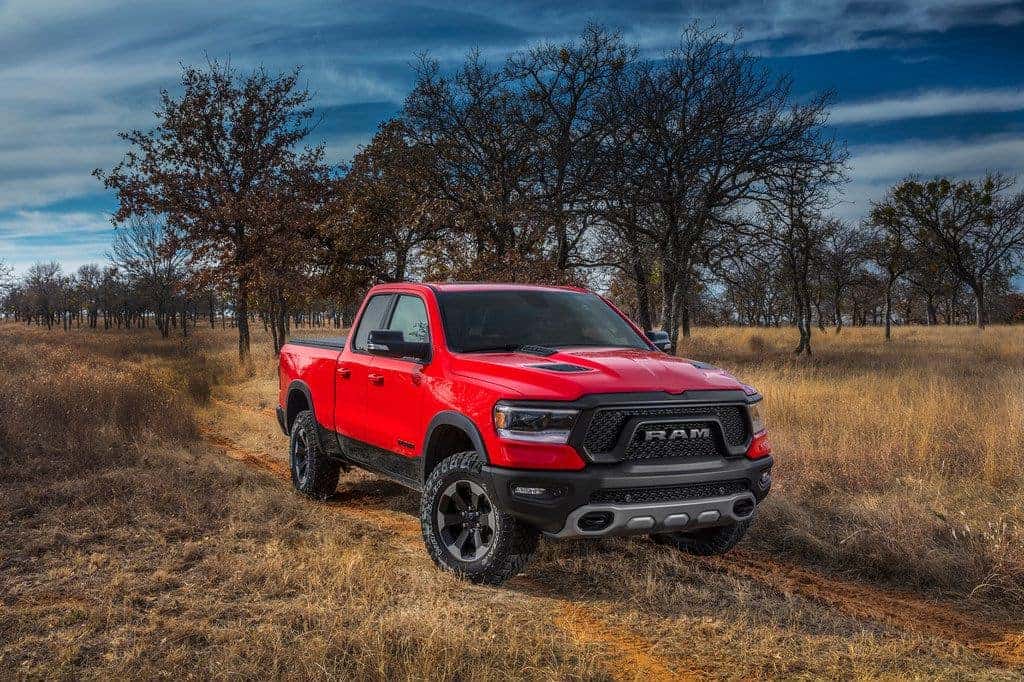 Car and Driver is back with its annual "10Best Cars and Trucks" rankings and both the 2020 Jeep Gladiator and 2020 Ram 1500 EcoDiesel made the cut. The Fiat Chrysler Automobiles (FCA) models made the list as the winners of the Full-size and Mid-size Pickup truck category, respectively. 
Car and Driver's criteria for choosing winners depends on an extensive 100-point scale in which each contender is evaluated while compared against its peers. Scores on the 100-point scale are based on how well the vehicles meet their intended purpose, along with how compelling the vehicle is to operate and how good a value it is. 2020 marks the second year in a row where the Ram 1500 — coincidentally the most awarded light-duty pickup truck in America — is named to Car and Driver's 10Best list. 
"The Ram isn't just the best truck out there; it's one of the best vehicles. Its supple ride, rich interior and fluid power delivery elevate it to a place we never thought possible for a pickup," said the publication. 
The 2020 Jeep Gladiator's feat was even more impressive, the mid-size pickup — touted as the most capable mid-size truck ever by Jeep — earned a spot on Car and Driver's 10Best rankings in its first attempt. This marks the first time Car and Driver combined its traditional 10Best Cars and 10Best Trucks and SUVs into a single ranking. The 10Best list appears in Car and Driver's 2020 January issue. 
Vehicles named to Car and Driver's 10Best list represents an array of the smartest, most innovative and entertaining vehicles on the market today. Winners are chosen after an extensive evaluation, but in order to qualify the models have to be brand new or significantly refreshed. Car and Driver editors measured, tested, drove, and scrutinized a total of 93 cars, SUVs, trucks and vans. Contenders for the 10Best list are as diverse as the automotive industry, but to stand out the chosen vehicles must fulfill their individual mission better than its competitors. Vehicles with an MSRP exceeding $90,000 are automatically excluded, as Car and Driver editors expect excellence from vehicles with an oversized price. 
Ram 1500
The 2020 Ram 1500 is largely considered an industry standard as a no-compromise benchmark for technology, efficiency, convenience, and durability with innovative features that had never before been offered in a pickup. Its massive 12-inch touchscreen is a first in the segment, featuring split-screen capability, 360-degree camera views, and exclusive content from SiriusXM. The 2020 Ram also offers buyers twice the interior cargo capacity versus the competition. 
2020 Jeep Gladiator 
Building on Jeep's heritage design, the 2020 Gladiator is now referred to as the most off-road capable midsize truck ever. Its combination of rugged utility, combined with Jeep's open-air freedom, functionality, versatility, and authentic Jeep design make it the best in its segment. All Gladiator trims are Trail Rated and feature a badge on the exterior indicating it so. To be trail Rated, a Jeep vehicle must perform through a variety of challenging off-road conditions while testing its ground clearance, maneuverability, articulation, water fording, and traction. 
 Visit Cape Coral Chrysler Dodge Jeep Ram and check out what FCA vehicles have to offer. Explore the 2020 Gladiator inventory, or if you're looking for a full-size pickup, check out the 2020 Ram 1500, and schedule your test drive today!
Photo Source/Copyright: Ram