Should Chrysler Make a Crossover?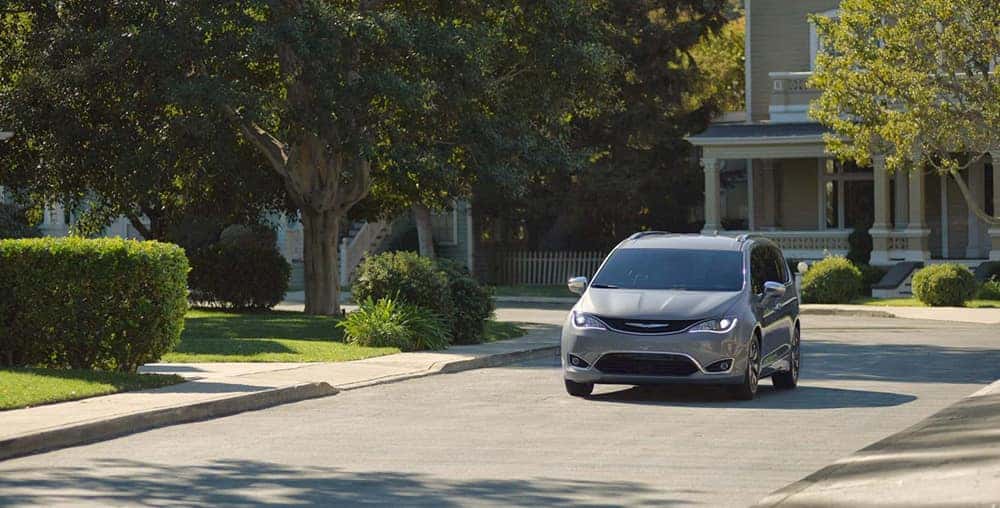 Chrysler has been a part of great and acknowledged achievements throughout its time as a company. One of its most notable achievements is being the auto manufacturer that created what we now call the minivan. The brand's recent greatest break in the automobile industry is related to this achievement as they better that claim by creating the Chrysler Pacifica Hybrid, the world's first hybrid minivan. It's now time for the next big thing, and Chrysler is already on the move. There is a huge demand in today's world for crossovers and any advice we could give to Chrysler would be to definitely go forth with their already awesome idea of actually creating a new Chrysler crossover.
The late CEO of Fiat Chrysler Automobiles, Sergio Marchionne spoke about a crossover by Chrysler at the 2018 Detroit Auto Show. With the auto markets big shift in the direction of SUVs, there has been an even bigger desire for crossovers. For those who don't understand what the hype is for crossovers just imagine a vehicle with great fuel economy, an efficient use of space inside the car and also great handling – nothing needs to be picked over anything else because you can have it all.
Speaking of the automobile industry delving into crossover car production – China has hold of some exclusively released advanced Jeep vehicles. Only in China is Jeep releasing a new crossover – The crossover is called Jeep Commander, King of Crossovers. No word on it shipping overseas, but hopefully American drivers will also be able to drive in this all-new King of Crossovers too.
Now, the Chrysler Pacifica minivan is a great example to show just how Chrysler is setting an example for other car manufacturers, but think how well this could translate into a crossover. The Chrysler Pacifica Hybrid is America's first version of a hybrid that is also a minivan. To elaborate further on just how impactful this new breed of minivan operates, the battery pack for this new hybrid is big enough and strong enough to completely power an entire vehicle all on its own and it takes barely any time to charge up – a total of only two hours. This huge battery means that the vehicle can be driven using only the electric driving power for up to 33 miles. The combination of battery power and fuel fill up for this hybrid brings the vehicle to a total of 566 miles of driving range. That can definitely save a Chrysler Pacifica Hybrid owner a few annoying stops as well as cash if they ever were to embark on a road trip.
Chrysler isn't the only FCA brand utilizing the amazing capability of hybrid technology. The new Maserati Levante will actually be borrowing this very technology from Chrysler, and Chrysler is doing more and more to improve on their already genius fuel efficient technology. The next step for them while on their mission to utilize their own advanced fuel-saving technology lies within making more hybrid and plug-in hybrid vehicles for different vehicle classes.
In terms of FCA competitors, Kia Motors has already touched on the trend of hybrid vehicles. The automaker has made both hybrids and plug-in hybrids, providing many options for anyone looking for an alternative fuel vehicle. Although Chrysler does plan on investing in alternative fuel in the future it is going to take some time to fully indulge in the crossover lifestyle for the brand. Marchionne once stated that yes the platform for the FCA to move forward with this investment is possible, but there are still going to be some adjustments to the overall idea of what they have in store for the company.
What do you think of the Chrysler Pacifica or Pacifica Hybrid? Would a crossover variant of the minivan be a good idea? Let us know your thoughts on Cape Coral CJDR social media.
Photo Source/Copyright: Chrysler.com