Consumer Views on Self-Driving Vehicles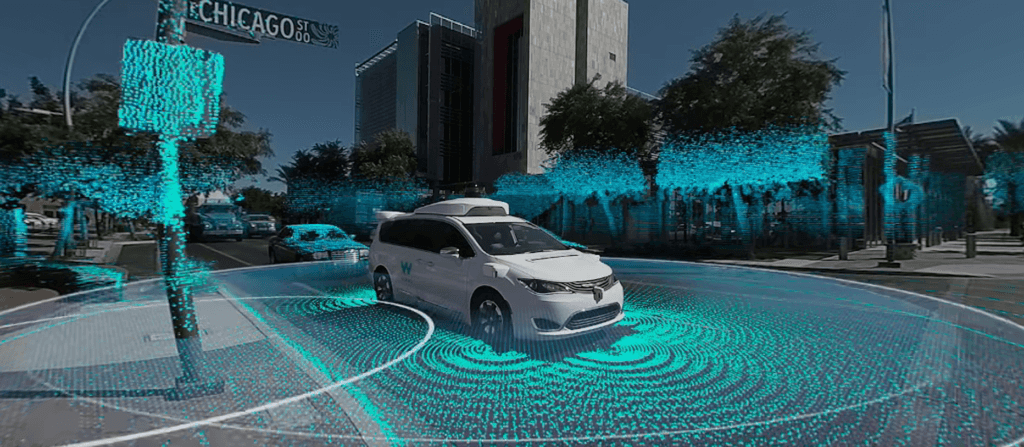 With the auto market opening up to self-driving and autonomous vehicles over the next five years, many are wondering how the consumer market is feeling about this certain change. The American Automobile Association recently surveyed 1,014 adults to learn about the common public's attitude towards autonomous self-driving vehicles, and the results were surprising. One would think consumers have become a little more progressive, what with going green with alternative fuel vehicles, but going green and giving up control are two different things. 73-percent of American drivers are afraid of riding in an autonomous vehicle, with two-thirds reporting that they would feel less safe on the road knowing they were sharing it with a self-driving vehicle.
"Despite their potential to make our roads safer, in the long run, consumers have high expectations for safety … Our results show that any incident involving an autonomous vehicle is likely to shake consumer trust, which is a critical component to the widespread acceptance of autonomous vehicles." – Greg Brannon, director of Automotive Engineering and Industry Relations at AAA.
That's probably the main problem the self-driving wave is having trouble making any headway in. Literally any bit of news that has to deal with accidents caused by self-driving vehicles are the bits that make the headlines. In Arizona in March 2018, a self-driving Uber hit and killed a woman while a test driver was in the driver's seat. Tesla also suffered two incidents, including a non-fatal crash involving a Tesla Model S some time ago in Utah, and a crash involving a Tesla Model X in California. It's sensible that consumers would have negative views of autonomous self-driving technology with that kind of data making the news.
Now, if you've heard about the Google Chrysler Waymo self-driving autonomous car program, raise your hand. Keep it raised if you heard that, after its successful trial in Phoenix, Arizona, the Google Waymo project was certified as a self-driving, autonomous ride hailing transportation network in Phoenix. That means, like Uber and Lyft, with an upcoming app, consumers can hail a self-driving Chrysler Pacifica Hybrid to pick them up within the Phoenix Metro area. Reports from Autocar say that the FCA Group confirmed that 62,000 more Chrysler Pacifica will be used by Waymo to increase their self-driving fleet. It's only a matter of time before the network spreads.
Phoenix Arizona isn't the only place the Google Waymo made headway. The Waymo Chrysler Pacifica Hybrid earned its approval due to the constant successful testing of the Waymo Project in Kirkland, Washington; many locations in California; Austin, Texas; Atlanta, Georgia; Detroit, Michigan; and yes, the Metro Phoenix area of Arizona. Google Waymo also had a trial run with a successful early riders program that started up in November 2017, where real-life people could ride along in a self-driving Chrysler Pacifica Hybrid with an on-board safety driver. The Waymo vehicles have logged over 600,000 miles on public roads with only 124 human-driver interactions, and the number of safety-related disengages dropped to 0.2 per thousand mile prior to the Phoenix, Arizona testing.
Now how about the consumers?
"I feel like I am ready to give up the control in certain circumstances, but not all and because of that, I need to see a lot more testing and data before I could completely give up control." – Peer Opinion
There are about 50 companies currently testing autonomous cars on California roads today, with big names like General Motors, Chevrolet, Mitsubishi, and even Apple are trying to challenge Google with their own autonomous self-driving technology. Most, if not all of them, will first be offering, to the public, semi-autonomous vehicles in the coming years. What that means, is, self-driving vehicles that require driver interaction; we currently have vehicles at Level 3 autonomy with features like adaptive cruise control, and level 4 semi-autonomy would be a step above where the computer is mainly in control of most things.
There's also safety to think about, but look at the Google Waymo self-driving autonomous fleet. The entire thing is made up of Chrysler Pacifica Hybrid units, made with the same great safety features of the Chrysler Pacifica and upgraded autonomous driving tech. Consumers would get standard ParkSense rear park assist, a Parallel and Perpendicular Park Assist system, available safety features like the Blind Spot Monitoring system, 360-degree surround view camera, LaneSense Lane Departure Warnings with Lane Keep Assist, and  Adaptive Cruise Control with Stop and Go technology. The Waymo modded Pacifica comes with the latest generation of custom-built radar, LiDAR, and vision systems, and an all-new AI compute platform for safer driving.
Sounds pretty safe to us.
Photo Source/Copyright: Waymo.com