Details for the 2019 Dodge Challenger R/T Scat Pack 1320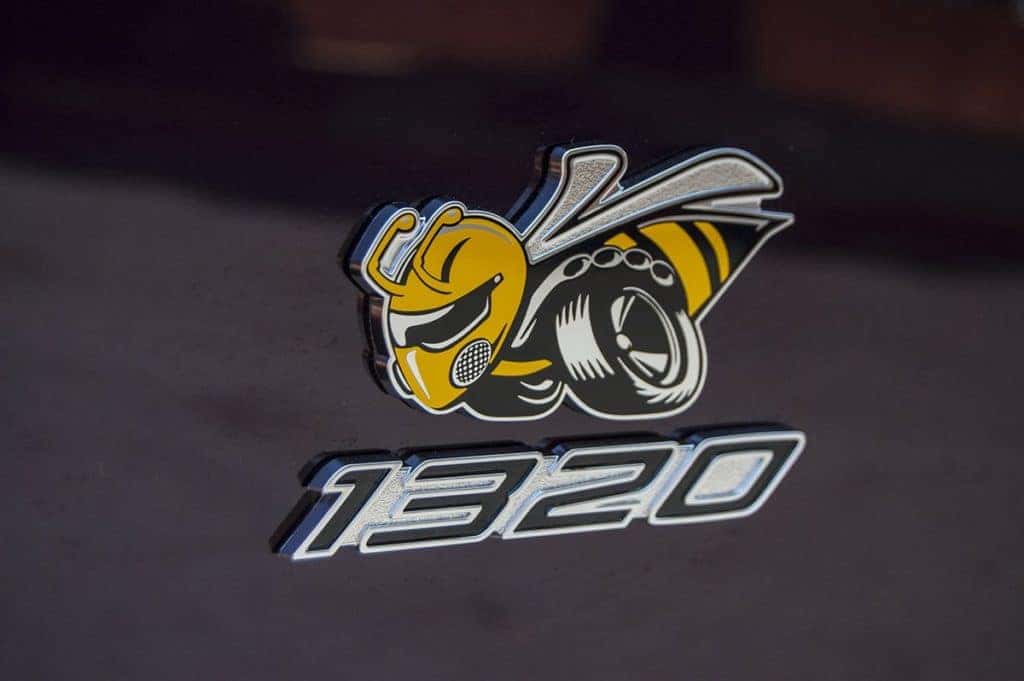 Back in October, the 2019 Dodge Challenger SRT Hellcat Redeye finished production and delivery trucks started making their way around the nation to Dodge dealerships. Cape Coral Chrysler Dodge Jeep Ram, being one of the main dealerships in the area, is already quick to get 2019 Dodge Challenger vehicles in stock. We talked a little about the changes Dodge made to the 2019 lineup, and one of the trims that got the most changes was the R/T Scat Pack, infused with Dodge Challenger SRT Demon parts, technology, and performance. To commemorate this, Dodge added a new package especially for the R/T Scat Pack, known as the 1320 Package.
For 2019, the Dodge Challenger R/T Scat Pack is already getting a boost in performance. With a 6.4-liter 392-cubic-inch HEMI V8 engine under the hood, this trim can generate up to 485 horsepower and 475 lb-ft of torque. Weighing 200 pounds less than the Dodge Challenger SRT Hellcat, it's actually a little faster than the 2018 Dodge Challenger SRT Demon and comes with SRT Demon performance capabilities, such as launch control, launch assist, line lock, and SRT drive modes. It's a lot to get for under $45,000.
The 2019 Dodge Challenger R/T Scat Pack can also opt-in for the Widebody package that adds on flared fenders, 20-by-11-inch Devil's Rim forged aluminum wheels, all-season performance tires, an upgraded suspension, a blacked-out rear lip spoiler, and a scalloped hood for $6000, but today we're talking about the 1320 Angry Bee. Some may be wondering why "1320". It's how long a quarter-mile is in feet, and being that the quarter-mile is the second-best test for the true power of a muscle car, Dodge chose this moniker for the R/T Scat Pack performance package.
So, looking for SRT Demon performance on a budget? The R/T Scat Pack 1320 Package comes complete with the following features: TransBrake, a Torque Reserve System, Line Lock, Launch Assist (with track-friendly traction control), Launch Control, an SRT three-mode adaptive suspension system (with Drag Mode), and a 3.09 limited slip differential, 41-spline rear axle shafts, a Brembo front braking system with 4-piston calipers. Consumers that just want to focus on speed will be glad to know this package automatically deletes the passenger and rear seats to reduce the weight further, but they're still available for purchase prior to submitting an order for $1 each. To complete the package, the R/T Scat Pack 1320 rides on low-gloss black 20×9.5-inch aluminum wheels with knurled bead seats to prevent tire slip, wrapped in Nexen SUR4G Drag Spec 275/40R20 street-legal drag radials that are designed specifically for the 2019 Dodge Challenger R/T Scat Pack 1320.
The only catch for the 1320 Package is drivers have to equip the vehicle with the 8-speed TorqueFlite transmission, probably due to the performance capabilities mentioned above working in tandem with automatic transmission. Steering wheel-mounted paddle shifters come with the TorqueFlite transmission though, so no need to worry if the ability to manually shift gears is a deal maker or breaker. Contact our sales team at Cape Coral Chrysler Dodge Jeep Ram and ask about the 2019 Dodge Challenger R/T Scat Pack 1320 package today.
Photo Source/Copyright: Twitter.com/Dodge