Digital Trends Names the Best Family Cars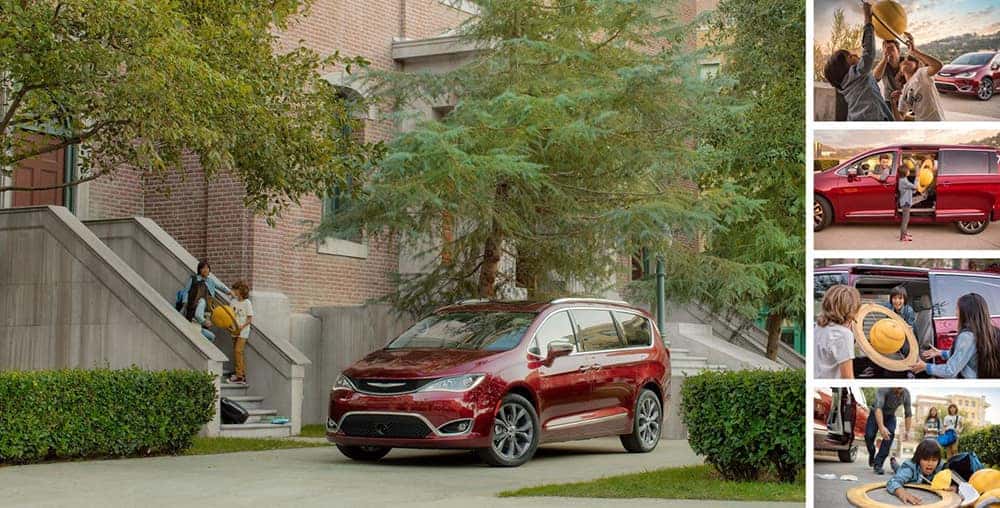 When shopping for a family passenger vehicle, it can be a pretty intimidating experience. The auto industry is quickly becoming saturated with SUVs and crossovers, and the choices seem endless. Unless going for a minivan, consumers have a lot of vehicles to look through, and families usually have all sorts of demands to meet. Passenger space, cargo space, back seat entertainment, and of course, safety and comfort. Out of the entire auto market, what are two good choices? According to Digital Trends, those would be the Dodge Durango SUV and Chrysler Pacifica minivan.
Digital Trends
For those looking for credibility, Digital Trends is an organization that focuses on bringing information about all things tech to the reader in an understandable way, and has been doing so since 2006. Digital Trends finds technology that is fun, easy to use, and designed well, and then reports on it on the web. Sometimes their research can cover topics like consumer home products, such as high-tech virtual reality, to the more mainstream, like automobiles and what features they offer today. Most recently, Digital Trends compiled a list of the "Top Family Cars", and named the Dodge Durango SRT and Chrysler Pacifica.
Dodge Durango SRT
We're honestly a little surprised. Maybe the writer at Digital Trends knows a mother with a vengeance, because the Dodge Durango SRT is an SUV known for its high performance, horsepower, and speed. Powered by a 6.4-liter HEMI V8 engine that can generate 475 horsepower and accelerate from 0-60 mph in 4.4 seconds, there's no way the kids will ever be late for soccer practice again.
With various seating configurations and cargo storage choices, the Dodge Durango SRT also offers plenty of goodies known to Fiat Chrysler Automobiles.This includes the next generation Uconnect 4C with navigation on an 8.4-inch touchscreen display, HD Radio, and Apple CarPlay and Google Android Auto capabilities. What's even better, Uconnect 4C mirrors the home screen of the smartphone plugged in, making smartphone connectivity even easier and more intuitive to use. Consumers can also opt-in for a rear DVD entertainment system or rear seat video system.
Chrysler Pacifica
Like the Chrysler Pacifica minivan wouldn't pop up on a family vehicles list. Winning awards since its release, the Pacifica offers the best in family entertainment in the auto industry. The standard for most of the lineup is Uconnect 4 on a 7-inch display, but Uconnect 4C on an 8.4-inch touchscreen with navigation on the Pacifica Touring Plus and Limited trims. If looking to keep kids entertained and mentally stimulated on long trips, Uconnect Theatre offers plenty of other multimedia options and games to keep passengers occupied. With nearly 250 seating combinations, consumers can find all sorts of ways to make use of up to 140.5 cubic-feet behind the first row with the Stow 'n Go seats stowed away, or make use of the storage bins in the floor if the seats are in-use. If needing to sit multiple people but also need some cargo space, consumers can expect up to 87.5 cubic-feet behind the second row and 32.3 cubic-feet behind the third row.
Looking for one of the best family vehicles? We're gearing up to serve you and the Cape Coral community in mid-September.
Photo Source/Copyright: Chrysler.com