Dodge Charger and Dodge Challenger Are Not Easy to Tune and Here's Why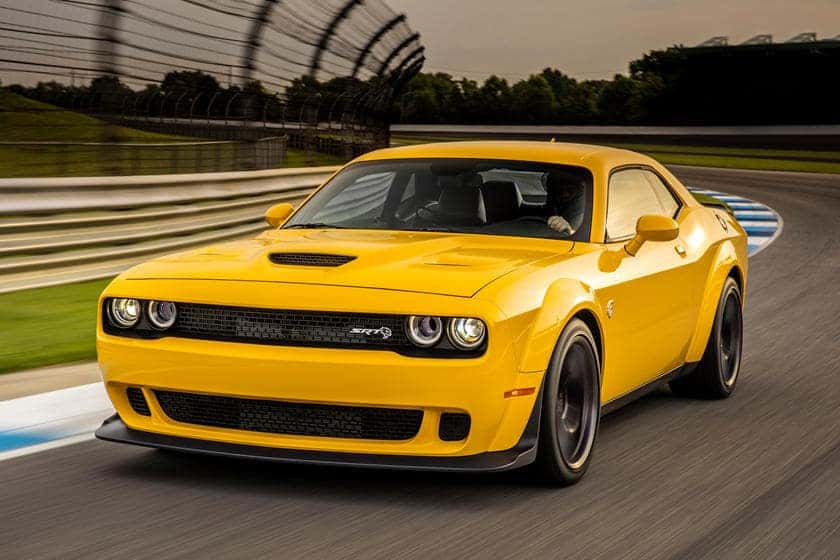 People who buy powerful muscle cars sometimes like to modify them along the line. The tuning industry has a worth which estimates to be $318 billion. For some people, there's no such thing as too much horsepower, even for muscle cars like the Dodge Charger and Dodge Challenger, both of which are available with a 6.2-liter supercharged Hellcat V8 with at least 707 hp and 650 lb-ft of torque.
There's more available with the basic tuning kits, but Dodge deliberately doesn't make this process easy. How come? All in the name of cybersecurity.
Tim Kuniskis, head of FCA passenger cars, has acknowledged he's aware of the cybersecurity control units for both of the models. The code of these vital systems has improved over the years, but it comes at a price: aftermarket tuners have a difficult time with these vehicles. Still, FCA will continue with its plan.
"We're actually kind of notorious for being the hardest ones to crack. It makes people mad that our computers are harder to tune than some of the other manufacturers." FCA has realized that the appeal to modify both vehicles to that degree is most likely illegal in many states, and it must look out from being held responsible. These cars attract customers who want more performance.
"It's difficult because as a manufacturer, you can't be involved in enabling any of that because then you're enabling someone to break the law; violate emissions and things like that. It's a very slippery slope," said Kuniskis. Chevrolet is taking the same cybersecurity measures as the new C8 Corvette, which is a perfect example of how it will run. It was essential to build hacker-proof cars for a multitude of reasons, but the responsible tuning companies will encounter difficulties, and it's a double-edged sword.
Drivers can select from an assortment of modes to tune steering, transmission behavior, and throttle response, among other vehicle attributes, which is handled by using the 8.4-inch Uconnect touchscreen display. Dodge claims its latest muscle car can hit 60 in just 3.6 seconds and tops out at 196 mph. It can also make a complete stop from 60 mph in only 104 feet, and that's in part thanks to the standard 15.4-inch Brembo two-piece front brake rotors with six-piston front calipers and four-piston rear calipers that it has.
Along with the Charger Hellcat Widebody, Dodge revealed a Scat Pack Widebody version of the sedan. It features the same, wider body flares as the Hellcat, but is powered by a 392 cubic-inch Hemi V-8 making 485 hp, the automaker says. "It features its own upgraded specially tuned suspension," Dodge said in a news release, "with Bilstein three-mode adaptive damping, standard EPS with selectable steering tuning, and wider wheels and tires to reach unprecedented levels of lateral grip, acceleration and braking, delivering its best on-road and on-track performance levels ever." The Charger Scat Pack Widebody edition will hit 60 in 4.3 seconds and turn a quarter-mile in 12.4 seconds. Dodge claims it can cut lap times on a 2.1-mile road course by 1.3 seconds.
Driving the 2019 Dodge Charger:
The most basic 2019 Dodge Charger comes with a standard 3.6-liter V6 which produces 292 horsepower ( and it gives 300 horsepower in the GT and SXT AWD). All-wheel drive comes optional, but only on the V6-powered vehicles. Stepping up to the higher trims and the R/T trims, it brings the Hemi V8 power which ranges from 370 to an impressive 707 in the Charger SRT Hellcat.
All Chargers use an 8-speed automatic transmission. All of the Chargers available deliver impressive cornering, responsive steering, and reliable brakes, and while the Hellcat is every gearhead's dream, a more realistic goal would be the R/T Scat Pack with its 485-horsepower 6.4-liter Hemi V8. This model delivers blisteringly fast acceleration, with a reported 0-60-mph time of 4.4 seconds and a top speed of 175 mph.
Driving the 2019 Dodge Challenger:
Given the full range of Challenger models and equipment, the driving experience is very different for each other. The SXT's 305-horsepower V6 has plenty of energy that can appeal to the drivers, and it provides the option of all-wheel drive as well. The same can be found in the GT as well, but it offers more features and suspension upgrades as well.
The R/T offers the legendary 5.7-liter Hemi V8 engine with 372 horsepower, while the R/T Scat Pack's 392 V8 delivers an impressive 485 horses. The SRT Hellcat's 717-horsepower 6.2-liter supercharged Hemi V8 is trumped only by the new-for-2019 Hellcat Redeye that delivers up to an astounding 797 horsepower for a zero-to-60-mph run of just 3.4 seconds, a 10.8-second quarter-mile time and a top speed of 203 mph. The Widebody models come with wider wheels and tires for better grip, and Dodge offers a dizzying array of colors, add-ons, and features to make the 2019 Challenger one of the most customizable performance cars money can buy.
If you're interested in test-driving the Dodge Charger and Challenger model near Fort Myers, make sure to check them out at Cape Coral Chrysler Dodge Jeep RAM dealership.
Photo Credit: carbuzz.com