How the Dodge Charger Stands Out in the Sedan Segment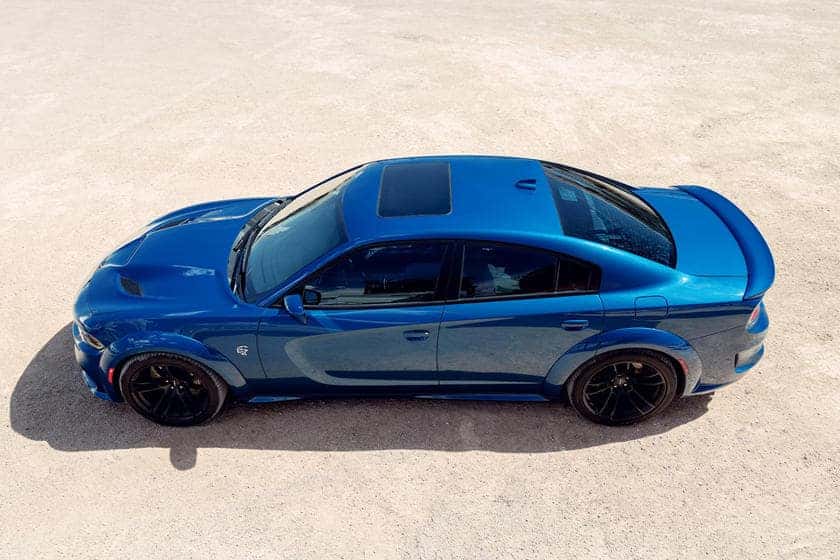 The basic three-box configuration of passenger cars — meaning those with a low engine compartment, followed by a raised cabin, and a low trunk in the rear — has endured as the standard shape for automobiles since their creation at the turn of the century. Nowadays, what was once a symbol of the American open road, quickly fades in the rearview mirror as millions of drivers embrace much larger sport-utility vehicles. In what's come to be an industry-altering shift, the likes of Ford and GM have had to rethink their approach to sedans, often forced to make big decisions about the segment's future. Judging by their consumer data, both Ford and GM are better off without sedans, but is this really true of the sedan segment as a whole? 
If anyone asked Dodge for its opinion, they'd likely say that neither brand is offering the type of sedan people want to buy. Unlike the entire sedan segment that's been dwindling, the 2019 Dodge Charger's sales figures reflected a substantive increase during the first six months of 2019 when compared to the prior years. Dodge brand manager Kevin Hellman recently chatted with Automotive News, and although he was not keen on giving away the brand's secret, he did say this: "The Charger is unique. It's a sedan, but it's also a muscle car. It does so many things well. It can reach so many different people. And it has personality."
When referring specifically to personality, Hellman also said that other sedans "don't have personality — they're easily replaced. They're easily switched out for a utility vehicle. There's nothing else like a Charger. How many other purple sedans do you see out there that look really good?" 
Another reason for the Charger's continued success? Dodge goes out of its way to give its lineup much-needed attention with special trims and editions. The latest lineup expansion for Dodge came in the form of the 2020 Charger Widebody, the first time Dodge will offer this highly-anticipated trim for the Charger model. "The biggest thing is getting more rubber to our customers because of the higher horsepower and more traction. That's goal No. 1, other than the additional performance that we've added in terms of getting the grip to the ground, the car looks beautiful, too. It's a nice little refresh for the car and some much-needed love for the Charger Hellcat," Hellman added. Although there's no need to fret, even non-Hellcat Charger vehicles look great, meaning no one really needs to break the bank to drive something that looks pretty menacing. 
The entry-level base model Charger has a starting MSRP of $29,470 (plus destination fee) and is powered by standard 3.6-liter Pentastar V6 engine. It wouldn't take a massive budget upgrade to get behind the wheel of a HEMI-powered R/T trim either, starting MSRP is an affordable $36,245 (plus destination fee). Even the Nissan Maxima, once referred to as the "four-door sport sedan," can hold a candle to the Charger's personality. Plus, as an added bonus, the Charger's rear-wheel-drive — a rarity in today's sedans — allows for better traction while on the road. This adds a measure of safety to a vehicle that's arguably designed to drive fast. We can't say for sure, but maybe muscle is the key to reviving America's sedans. 
Visit Cape Coral Chrysler Dodge Jeep Ram and get behind the wheel of a 2019 Dodge Charger. Experience the difference in power and craftsmanship that makes the Dodge Charger a standout in an increasingly-disinterested automotive segment. Follow Cape Coral Chrysler Dodge Jeep Ram on social media for al the latest Dodge news. 
Photo Source/Copyright: AutoBuzz