Dodge is Dropping Hints on the Next-Gen Dodge Challenger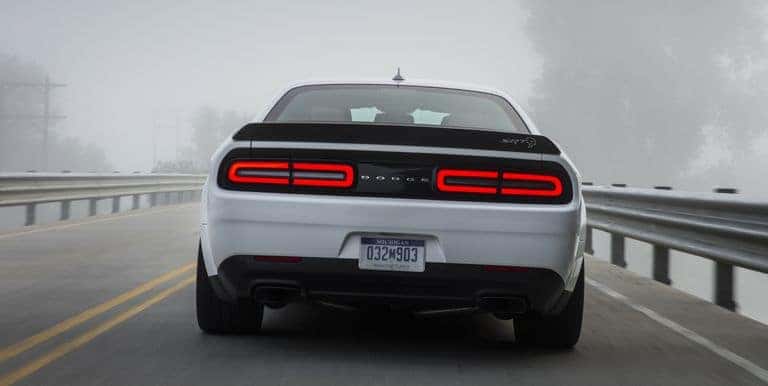 Twenty-twenty is still a few months away, but Dodge has released a teaser for a 2023 release date for the next-generation Challenger. But is it something we can depend on? Not since a Dodge spokesperson has denied that it's meant to be any kind of hint of the future Challenger. Dodge has officially confirmed that the release date has been pushed back. So could it could be that the next-generation Challenger is coming in 2023?    
There's also been speculation that Fiat Chrysler might be working on an ACR track-focused variant of the Challenger. The ACR track-focused variant of the Challenger will compete with other vehicles such as the Chevy Camaro ZL1 1LE and the Ford Mustang Shelby GT500. But this news should be taken with a grain of salt for the moment.
From January to September 2019, Dodge has sold 46,699 Challengers which are substantial numbers in comparison to recent years. The model's popularity is also expected to increase if those numbers are accurate. As for the moment, it seems we'll have to wait and see what's to come.  
DODGE CHALLENGER HISTORY:
1970
Dodge made its debut in the fall of 1969 as a 1970 model with its Dodge Challenger. The Challenger shares Chrysler's "E-body" short-deck, a long-hood platform with the third-generation Plymouth Barracuda, Dodge Challenger's wheelbase was two-inches longer which created more interior space. 
Dodge Challenger was initially offered as a two-door hardtop or a convertible on the base, the SE (Special Edition). R/T (Road/Track) and the T/A (Trans-Am) trim. But what was the truly remarkable choice? It was the range of powertrains choices that it offered.   
The largest selection of engines for any particular Dodge car happened in 1970. To name a few powertrains, there was the 225-cubic-inch l-6, which had 145 horsepower. The 318-cubic-inch V-8 had 230 horsepower and the 340-cubic-inch V-8, which had 275 horsepower. 
1974
Inside the 1974 model, there were lap and shoulder belts that were equipped with an inertia reel. There was also a mandated seatbelt-ignition interlock. The seatbelt-ignition prevented the car from starting if the driver or passenger didn't have their seatbelts on.     
For 1974, the Dodge Challenger had a different engine option\ offered. It had 318-cubic-inch V-8 (which is still standard today), a 360-cubic-inch V-8, which produced 245 horsepower, which was replaced by the 340-cubic-inch V-8 as the only option. In April of 1974; the Challenger sold approximately 188,600 vehicles.   
1978-1984
When the U.S. Corporate Average Fuel Economy (CAFE) standard took effect, at the beginning of 1978, Dodge offered a new Challenger with a two-door coupe. It had a standard 1.6-liter, 77-horsepower l-4 engine with an option of a 2.6-liter, 105-horsepower four-cylinder. In 1984, the Challenger was replaced by Chrysler Corporation's K-platform compacts, an automotive design platform by Chrysler Corporation, which featured a transverse engine, front-wheel drive, independent front, and semi-independent rear suspension configuration. 
2008
For the 2008 model year, the Dodge Challenger returned to the streets with an all-new 2008 Dodge Challenger SRT which debuted at the Chicago Auto Show (2008). The Dodge Challenger SRT8 offered ground shaking performance, unmistakable design cues, which is reminiscent of the original Challenger with its handling characteristics and benchmark braking. The introduction of the new 2009 Dodge Challenger at the New York International Auto Show brought a full-lineup of Dodge Challengers to the market.    
If you're interested in test-driving a Dodge Challenger model near Fort Myers, make sure to check them out at Cape Coral Chrysler Dodge Jeep RAM. 
Photo Credit: caranddriver.com