2020 Dodge Charger Widebody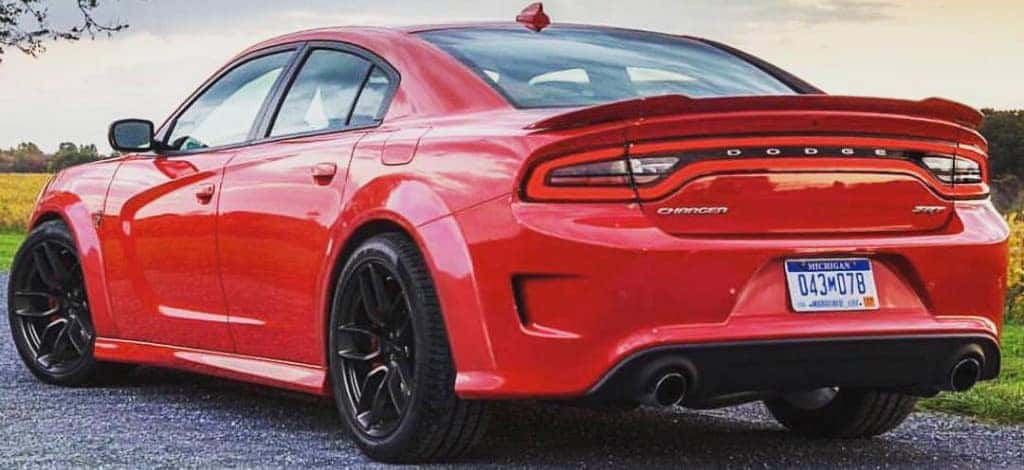 Enthusiasts everywhere are rejoicing about the news that Dodge is possibly coming out with not one but two wide-body models in 2020. It's the R/T Scat Pack and SRT Hellcat. However, this is just a rumor.  
The four-door sedan will have a unique dual-snorkel grille that features intakes in its upper section. It will also have wider fender flares and the current Charger SRT Hellcat hood. Both models will receive what is termed "radically redesigned" fascias and side sills to incorporate the new wide-body bits, as well as feature retuned suspensions.
There have been talks of a widebody Charger for the past three years. Early shots of Challenger widebody prototypes from 2016 featured the same setup that they are thinking of going with for the Charger, which was a normal version with protruding tires. According to Mopar Insider, the engines and outputs won't change on the Charger widebody versions.
As FCA's five-year plan states, Dodge will continue to market itself as a performance brand over the next few years. There was supposed to be newer versions of the Dodge Charger and Challenger but as of right now the plan is to continue selling the Charger and Challenger current versions. However, introducing new variants on a regular basis may help keep the Charger feeling fresh despite its age.
EXTERIOR:
New exterior colors were shown at the Chicago Auto Show this year. Dodge will be offering the Challenger and Charger with a new Sublime green color to join the other equally bright colors like the Go Mango and Plum Crazy. The option will be available with the 2019 Charger Scat Pack, Charger Hellcat, Challenger T/A, and Challenger Widebody models.     
INTERIOR:
Which engines will the widebody models use or not use? Well, the scoop is that the supercharged 6.2-liter Hemi V8 of the Challenger SRT Hellcat Redeye won't be used, as well as the rumored 7.0-liter Hemi V8. What will be utilized, however, is the tried and tested 485-horsepower 6.4-liter Hemi V8.
MOTORS:
Mopar Insider's sources also added that the Charger Widebody models will have 20-inch x 11-inch aluminum wheels with dual five-spoke design and will wear 305/35ZR20 Pirelli tires just like the Challenger widebody. The Scat Pack would use its non-widened sibling's 6.4-liter Hemi V-8 engine with 485 hp and 475 lb-ft of torque, while the wide Hellcat will get power from the familiar 6.2-liter supercharged V-8 with 707 hp and 650 lb-ft. It's possible the Charger Hellcat will get the same 10-hp bump to 717 horses as the 2019 Challenger Hellcat, and the site also states there are whispers the Charger could get a 797-hp Redeye version at a later date.
SO WHEN DOES IT COME OUT?:
Again, there hasn't been an official date set yet. Dodge refuses to comment on whether or not the Charger Widebody models are even happening. In 2018 Dodge sold 80,226 Chargers in 2018, however, that's a downgrade of 9.2 percent from the previous year. Maybe a widebody variant could be the thing that gets old and new drivers on the driver's seat.
If you're interested in test-driving a Dodge vehicle, until further news is out on the Charge widebody, make sure to check them out at the Cape Coral Chrysler Dodge Jeep RAM dealership.
Photo Credit: dodge.com