Drive North and Watch the Leaves Change in Comfort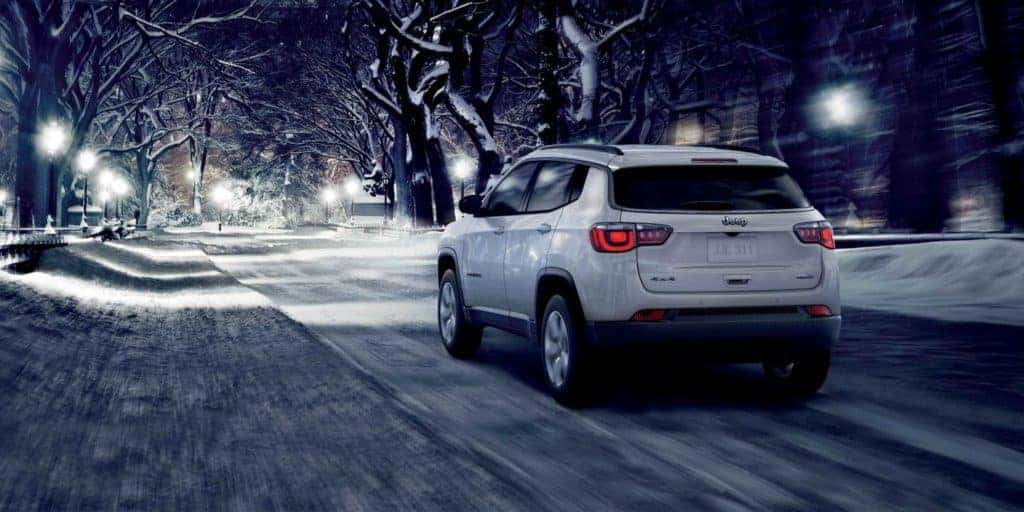 Here in South Florida, we really don't get to see the leaves change. If anything, we have flush trees all year 'round due to humidity and rainy seasons. For those that want to experience this interesting occurrence, where leaves turn from green to orange to brown, or even see some snow, then driving north is the objective. As with all road trips, they can be a little arduous for everyone involved. This year, instead of going with the usual minivan or SUV, why not try a Jeep® or a pickup truck? Sure, the latter may sound crazy, but it's pretty doable.
Jeep Compass
Since this is a road trip and not an off-road adventure, a new Jeep Compass would be a perfect investment for those always on the road. Because the Jeep Compass comes standard with the Jeep Selec-Terrain System*, consumers can drive on various types of terrain. Perfect for the different road conditions one will run into when going up north. The Selec-Terrain System comes with four modes – Automatic, Snow, Sand, and Mud.
How else does the Jeep Compass help with the different types of weather? Three things: Windshield Wiper De-Icer, Rain-Sensing Windshield Wipers, and Heated Exterior Mirrors. The first two help with the weather, with the De-Icer heating up the bottom of the windshield to keep the wipers clear of slush and ice, and the rain-sensing wipers that operate automatically in the presence of water and speed up the frequency depending on how heavy the rainfall is. Heated exterior mirrors are just nice to have to keep visibility up at all times, and available turn signal indicators can help even more.
MSRP for 2019 Jeep Compass starts at $21,295 (plus destination fee).
2019 Ram 1500
This one must catch people off-guard. Well, they must not know about the GAAMA Family Car Challenge. Held every year by the Greater Atlanta Automotive Media Association (GAAMA), vehicles by various automakers are evaluated by journalists on several family-oriented categories and drive the vehicles through suburban routes in Georgia to get a good feel for all of the features. Believe it or not, the all-new 2019 Ram 1500 was honored with overall "Best Family Car" and "Best Family Pickup Truck" awards.
Yeah, as it turns out, the new 2019 Ram 1500 pickup truck is actually viewed as a great family vehicle. What with segment-leading fuel efficiency, impressive ride quality, clever storage solutions and a comprehensive infotainment system, it's hard to deny. And if skeptical, this isn't the first time. The Ram 1500 has won the "Best Family Pickup Truck" award for the past two years, making 2018 its third consecutive year for the win.
Both of these vehicles are great options for a road trip to watch the leaves change, and you can find either at Cape Coral Chrysler Dodge Jeep Ram. Check our vehicle inventory for a Jeep Compass, and 2019 Ram 1500, or any other vehicle you may wish to drive up north. Just be sure to stay warm!
*Jeep claims the Compass comes with 4×4 systems Active Drive and Active Drive Low, but don't list them on the specs sheet. A fifth mode for Selec-Terrain, Rock, comes with the Trailhawk trim for rock crawling.
Photo Source/Copyright: Jeep.com