FCA Brings Fun to the Texas State Fair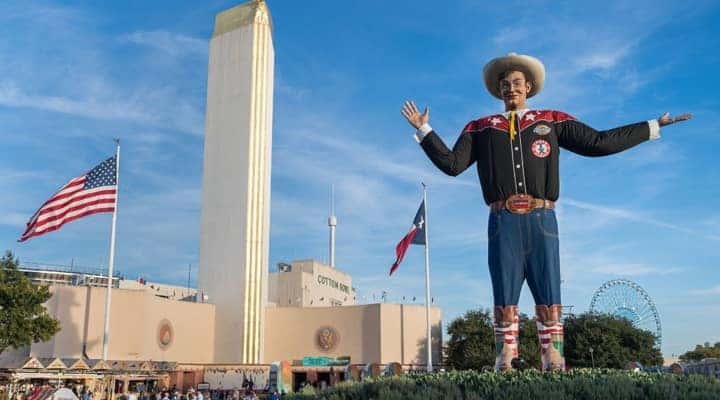 Fiat Chrysler Automobiles (FCA) will be making an appearance at the Texas Auto Show via the 2019 Texas State Fair event. A variety of displays and interactive experiences from the automaker will include brands such as Chrysler, FIAT, Jeep, Ram, Alfa Romeo, and Dodge//SRT.  
"We are bringing our best lineup yet to the State Fair of Texas, Texas Auto Show. Every year, we work to build on our past success at the fair and this year attendees will thoroughly enjoy our displays and interactives," stated Steve Yandura, Director of the Southwest Business Center — FCA. "We are especially proud to bring the newest trucks to the FCA Family, the all-new Jeep Gladiator and the all-new Ram Heavy Duty," Yandura added. 
Chrysler
The Chrysler Pacifica was named the "Family Car of Texas"  for four consecutive years. It's a standard out in the minivan segment with the Pacifica Hybrid being the only electrified minivan currently available. Bold styling, versatility, functionality, capability, and technology make the Pacifica one-of-a-kind, whether it be powered by a class-leading gasoline engine or a hybrid powertrain instead. 
Dodge//SRT
Dodge offers the most capable muscle cars available on the market today, with its 2019 Dodge Challenger reigning as the "Car of Texas" and "Performance Car of Texas." The quickest and fastest muscle car of them all, the 797-horsepower SRT Hellcat Redeye Widebody, will be on full display at the 2019 Texas State Fair. Additionally, Dodge will also showcase the 2019 Durango, recently crowned the "Full-size SUV of Texas." 
Jeep
Jeep is using the Texas State Fair occasion as the perfect place to unveil its brand-new 2020 Wrangler EcoDiesel alongside a few other award-winning SUVs from its lineup. The all-new Gladiator will take center stage to showcase its rich heritage of rugged off-roading capabilities coupled with clever functionality and iconic design. Additionally, the brand will display the 2020 Jeep Wrangler Willys edition. 
Ram
Ram Trucks will be right at home as its new-and-improved Heavy Duty lineup takes center stage with the most powerful and most capable pickups in the segment. The Ram 3500, when powered by the 6.7-liter Cummins High Output Turbo Diesel engine, has a towing capacity of 35,100 pounds and a payload capacity of 7,680 pounds. Attendees can also enjoy the reigning "Truck of Texas," the 2019 Ram 1500 and many other Ram pickups with award designations from TAWA's Texas Truck Rodeo event. 
Activities
Photo Op – Visitors can enjoy a green screen opportunity with a choice of FCA vehicles and other state fair scenes. 
Social Vending Machine – A timed puzzle game requires participants to assemble an FCA vehicle, developed in collaboration with Ally Activation. 
Shadow Family Decals – Once again with the use of green screen visitors and their friends and family can pose holding a brand logo and retrieve a white vinyl silhouette decal.
Mopar Charge Stations – Attendees can rely on Mopar's battery box to charge their mobile devices at this station. 
Luster Display Wall – Since Jeep is involved with the Red River Showdown — upcoming Texas vs. Oklahoma rivalry game, visitors and fans from both teams will place their pictures on an interactive wall to create a photomosaic of a Jeep image. 
Experience all that FCA has to offer at Cape Coral Chrysler Dodge Jeep Ram. If you're looking for a capable and reliable vehicle, you'll have plenty to choose from at Cape Coral Chrysler Dodge Jeep Ram. Follow us on social media to stay up to date with the latest news and events regarding FCA brands.
Photo Source/Copyright: Texas Farm Bureau