The FCA Five Year Road Map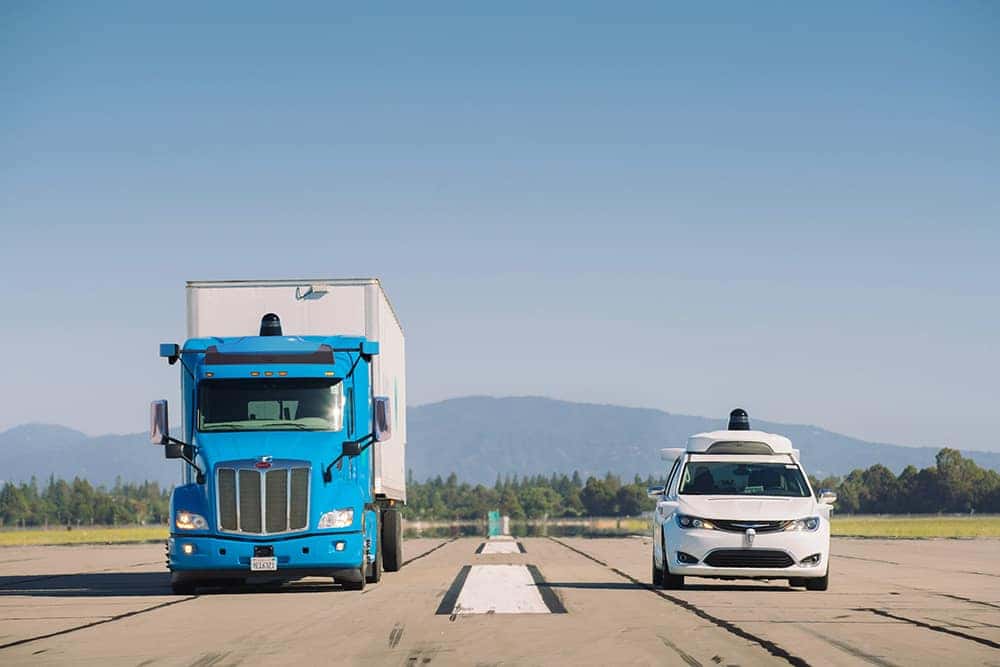 Sergio Marchionne recently stepped down as the CEO of Fiat Chrysler Automobiles, but before a new head honcho takes over, Marchionne made sure to leave his mark on the company. First – take the Dodge Viper off the map for good. Second – electrification and automation. FCA took a step in the right direction when it started to work with Google on their Waymo self-driving autonomous project by donating units of the Chrysler Pacifica Hybrid to make up the Waymo self-driving fleet. But the FCA can surely do more in terms of alternative fuel and autonomous technology can't it?
Electrification
First of all, electrification will, or should be, the easiest for the FCA to accomplish over the next five years. Most notably, Jeep® and Ram have a sure-fire Five Year Road Map outlined for them to take a harder look at the new shape of the automarket. Aside from SUVs, crossovers, and trucks, consumers are also starting to go green, and the auto industry is seeing a higher demand and some growth with hybrids, plug-in hybrid electric vehicles (PHEVs), and all electric vehicles. The FCA Group will have to step it up to keep in the game.
The FCA Group says it will be adding several new EVs by 2022, including a new version of the 500e, new SUVs from Jeep, an updated Maserati Quattroporte sedan, and the new Maserati Alfieri coupe. There is also a lot of talk of making hybrid or electric variants of the Jeep's more popular models, like the Kia did with the Kia Optima and Kia Niro, by turning the mighty Jeep Wrangler into an all-electric off-road vehicle for that extra boost of torque. Speaking of which, Jeep and Ram are already making use of a 48-volt mild-hybrid system made by the FCA Group known as eTorque that is known to increase an engine's torque output and offer hybrid technologies, such as auto stop/start, electric power assist, extended fuel shut-off, transmission shift management, intelligent battery charging, and regenerative braking.
"If FCA uses the same plug-in hybrid system we experienced in our Pacifica PHEV, that's a good thing … A Jeep Grand Cherokee PHEV seems like a no-brainer, utilizing that technology in a more popular model." – Gabe Shenhar, Auto engineer, tester, driving enthusiast, journalist & consumer advocate.
Jeep
Jeep has definite plans for the next five years, and not just with electrification, although that and automation are only just now in the works. Off-road capability is still the focal point of Jeep, that's not going anywhere, but while moving forward, the off-road automaker is looking at other venues of sales for different and new kinds of models. Jeep eventually wants to create what they call the perfect everyday car, offering all weather and off-road capability, high fuel efficiency, and stress free mobility.
There's also an expansion of the "hawk" suffix taking place. First it was the Trailhawk, then the Trackhawk, now it's the Deserthawk. Designed for high-speed sand capability, the new Deserthawk trims will need to meet "eight desert-specific engineering standards" before being certified as "Desert Rated", much like the Trailhawk "Trail Rated" badge. There's only a little bit of information on this for now, but the Deserthawk is expected to pop up on multiple Jeep models. In the same vein, the Trackhawk may also expand across the Jeep lineup – we won't see many more supercharged off-road vehicles, but another SRT engine could be a large possibility for the 2020 Jeep Cherokee.
Automation
Then there's autonomous self-driving vehicle technology. The FCA Group has mostly steered clear of automation, going so far as level 3 autonomy, but don't get too excited. Level 3 is about as smart as adaptive cruise control – nothing amazing, though practical. Where does the FCA really rely on their "in" for the autonomous self-driving race? Chrysler.
According to a report from Autocar, the FCA Group confirms that 62,000 more Chrysler Pacifica will be used by Waymo to further strengthen the partnership between Google and FCA when it comes to mobile solutions. This new fleet of Chrysler Pacifica units will also be playing a large part in the launch of the Waymo's ride-hailing app, said to be launched by the end of the year. Move over, Uber!
Photo Source/Copyright: Waymo