FCA Gears up for Electrification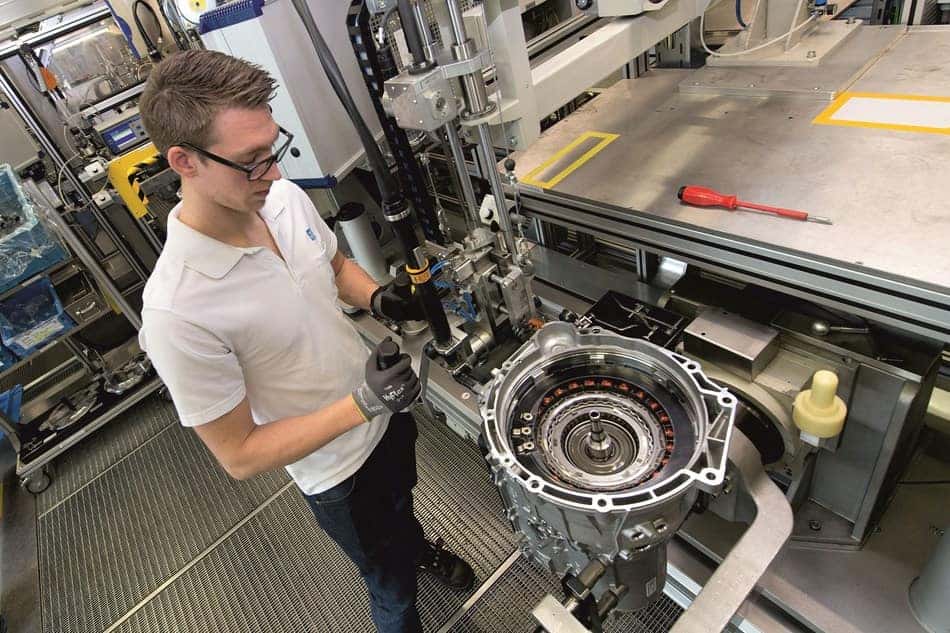 Congratulations are in order for Fiat Chrysler Automobiles (FCA) as the automaker inked a massive deal with ZF, a German transmissions manufacturer. The transaction between FCA and ZF is one of the biggest orders of automatic transmissions in the German business' history. Normally such a deal wouldn't need a congratulatory announcement but in the case of FCA this deal could provide insights about what the automaker intends to produce in the upcoming year. It appears that FCA is certainly planning electric variants of the beloved Dodge Challenger and Charger muscle cars. 
What did FCA specifically order? The automaker ordered a fourth-generation version of ZF's eight-speed automatic transmission. This transmission is designed for rear- and all-wheel-drive applications and is especially compatible with electric powertrains. Versions of this transmission can be found throughout a diverse range of cars, including the current Challenger and Charger models as well as Bentley and Rolls-Royce vehicles. Vehicles that are slated to have plug-in hybrid capability are likely to be fitted with the fourth-generation version of the transmission in question because of its option to seamlessly integrate an electric motor-generator. 
"We are pleased being nominated as global transmission supplied by FCA. This is our second major order for the new 8HP and it confirms our strategy to focus on plug-in hybrids as an everyday solution and to develop attractive products in these areas," stated ZF CEO Wolf-Henning Schneider. 
Judging by FCA CEO Mike Manley's past interviews, electrification will come to the automaker's muscle cars going forward. Instead of supercharged V8 engines powering future versions of the Challenger and Charger models, the vehicles will likely get a performance boost from an electric motor integrated with the transmission. Other vehicles in the FCA lineup likely to follow with this transmission and electric capabilities include the next-generation Alfa Romeo models, Maserati models, Ram pickup trucks, and Jeep models. Production of the fourth-generation 8HP transmission isn't scheduled to begin until 2022 so it's safe to say we are a few years out from seeing its inclusion in any vehicle. 
In other electrification news for the automaker, FCA announced that it will invest $788 million to build a brand new production line for the electric Fiat 500 model. The first production robot for vehicle assembly was just installed in the historic Mirafiori plant in Turin, Italy. The facility is expected to produce 80,000 vehicle units a year with production scheduled to begin in the second quarter of 2020 as divulged by Pietro Gorlier, FCA's CEO for the European, Middle Eastern and African market. The investment is a part of the automaker's ongoing $5.6 billion investment plan announced for Italy that's to be completed by 2021. This is the automaker's first foray into fully-electric vehicles, but it's a testament that production capacity will expand further across the globe and to other FCA brands.
Electrification is likely to revolutionize performance vehicles with the surplus torque an electric powertrain provides. Vehicles like the Dodge Charger or Dodge Challenger are the perfect candidates for FCA to follow up with. Want the latest FCA news? Follow Cape Coral Chrysler Dodge Jeep Ram on social media to stay up to date with the latest FCA news.
Photo Source/Copyright: PR Newswire