FCA Introduces its Uconnect 5 Infotainment System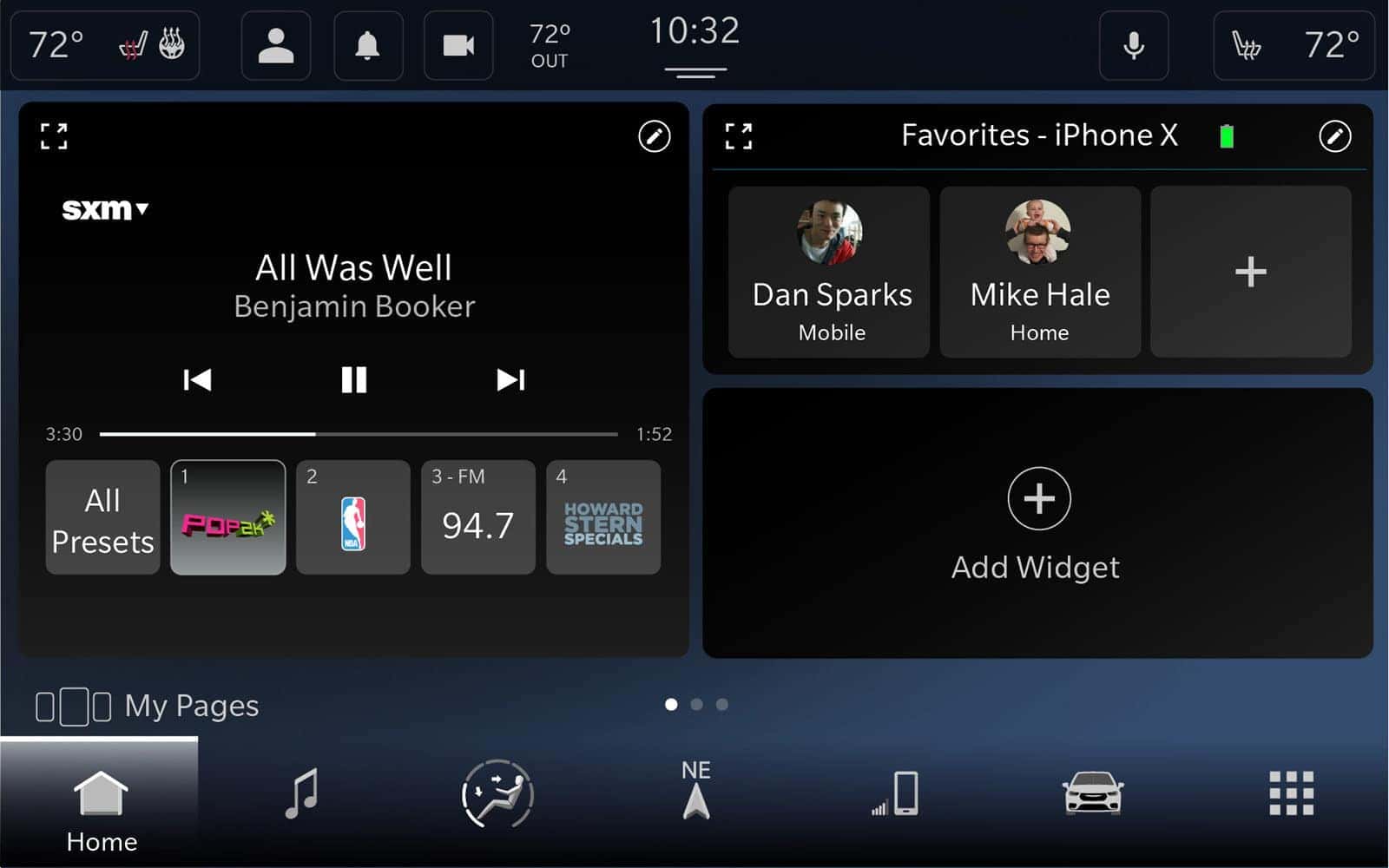 Fiat Chrysler Automobiles (FCA) has always been known for having one of the most responsive and effective infotainment systems in the automotive world. Now that the carmaker joined forces with Android, it has introduced its latest Uconnect 5 infotainment system that'll help its brands keep up with the latest tech. Uconnect 5 allows buyers to personalize profiles for up to five drivers and offers an interface that takes better advantage of screen space with "cards" that allow for fast access to media or phone contacts. Drivers and passengers can even order food or pre-authorize fuel with the latest infotainment system as well. However, the biggest upgrades to the latest infotainment system lie beneath the surface, proof of the rapid evolution of car tech. 
For starters, FCA vehicle owners can expect over-the-air firmware updates so that the system is continuously improving. Just like other rival brands, FCA owners won't have to struggle to keep their cars updated. Additionally, FCA announced that Uconnect 5 is five times faster than before, and can handle screens up to 12.3 inches at up to 15 megapixels — better than 4K. Those who rely on the Bluetooth voice command technology will be happy to learn that Uconnect 5 responds to natural voice commands with a "hey Chrysler" keyword, similar to Apple's "Hey Siri" response. 
Not only does Uconnect 5 react to natural voice commands, but it also brings built-in Alexa support, along with support for pairing two phones at once and better compatibility with wireless variants of Apple CarPlay and Android Auto capabilities. Navigation comes from TomTom and will supply live traffic data, while EV charger features and other services in the upgraded infotainment system such as over-the-air map updates, last-mile walking directions, and easier search parameters. 
Uconnect 5 is slated to be integrated into vehicles later in 2020, although FCA hasn't announced what vehicles will be first. Regardless of what vehicles get first dibs, the system will be a crucial improvement. With this latest move, not only is FCA acknowledging that cars will be increasingly connected in the near future, but it's also showing buyers that it's ready to transition to electric and hybrid vehicles, where a modern interface will be absolutely vital. 
Even though Uconnect 5 is unavailable on FCA's current lineup, that doesn't mean that the existing technology is not up to par. FCA has often been lauded for its Uconnect infotainment system and its efforts to improve connectivity. Visit us at Cape Coral Chrysler Dodge Jeep Ram and check out the 2020 models that FCA has to offer. Follow us on Cape Coral Chrysler Dodge Jeep Ram social media to stay up to date with the latest news. 
Photo Source/Copyright: engadget.com