FCA is Streamlining its Development Process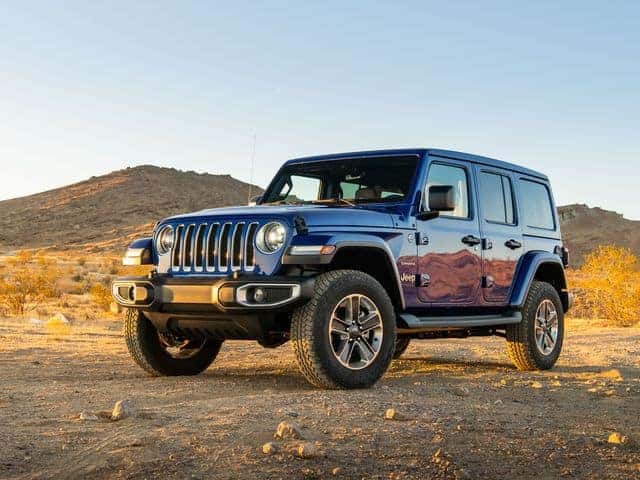 Jeep tends to wait 10 years between Jeep Wrangler generations, but if the next revamped Wrangler arrives in showrooms a bit more quickly, it'll likely have its parent company, Fiat Chrysler Automobiles(FCA), to thank for it. Rumor has it that FCA is streamlining its development process, with hopes of yielding a faster vehicle output time. The company has been open about a recent reorganization and its intentions to get new or updated vehicles to market faster. Harald Wester, Chief Technical Officer and executive chairman of Maserati, has been designated to lead the company's streamlined product development organization project. CEO Mike Manley stated that the new plan is so that FCA and its brands can adapt to the rapidly changing technology landscape. 
"The industry has never experienced technological change at the pace we are now seeing, so we're unleashing the creative energy of our engineers and technical experts for the benefit of our customers and stakeholders worldwide," Manley stated. 
The evolving tech in the automotive industry is just one of the aspects experiencing the most change, along with vehicle launches. An annual automotive industry report claims that the average of 40 new model launches a year (data from 2000-2019) is expected to rise to 62 new model launches during 2020-2023. "Technology is changing so fast, and new vehicles are being launched in numbers we've not seen before that it's critical that it's fast for automakers, fast to market," said an executive analyst for Autotrader Michelle Krebs. 
Krebs added that it's key to move quickly when developing a new vehicle can take many years. The newer vehicles are, the easier it is for automakers to gain sales, but the desire to capture said sales puts even more pressure on automakers at the same time. "That freshness does not last very long anymore" when every other automaker is also quickly refreshing its vehicles, Krebs said. Carla Bailo, president and CEO of the Center for Automotive Research agrees with this sentiment. 
"In today's world, the old product development process isn't so appropriate. Technology is moving so fast, the customer demand and requirements for new product is …. not like it used to be. People aren't going to wait three to five years for a minor change or a full model change. They want their product to be up to date almost immediately," Bailo said. The one thing that seems to be pushing this craze? The race to develop electric vehicles, technologies, and self-driving automation have all heightened the urgency. The key to making all of these processes happen while taking less time is to reduce the layers of approval and put decision-making at the lowest possible levels, ideas which have been commonplace in the tech world for a long time, according to Bailo. 
Experience all that FCA has to offer here at Cape Coral Chrysler Dodge Jeep Ram. Whether you're searching for the latest off-roader like the Jeep Wrangler, or need something to haul the kids such as the Chrysler Pacifica — or even something more exciting along the lines of the all-new Ram 1500 model or a performance-oriented Dodge Charger, Cape Coral Chrysler Dodge Jeep Ram has got your back. Schedule your test drive today and follow Cape Coral Chrysler Dodge Jeep Ram on social media to stay up to date with the latest FCA news. 
Photo Source/Copyright: FCA