Is the Chrysler Pacifica Add an All-Wheel-Drive Option?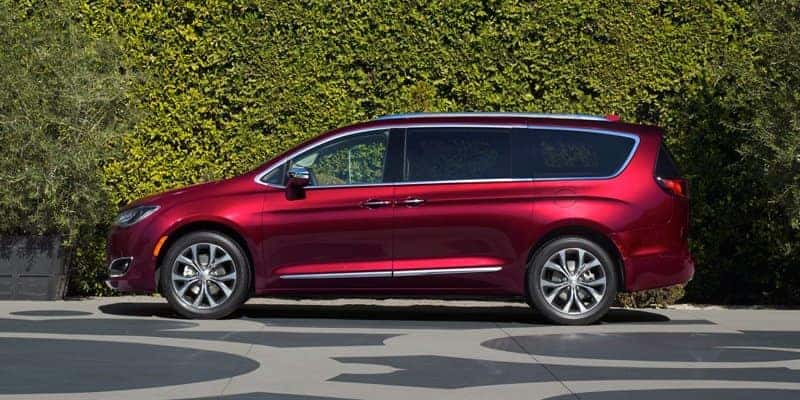 Chrysler Pacifica is thinking about getting in on the all-wheel-drive bandwagon, again, but there hasn't been a lot of news about it. Chrysler is reportedly working on bringing the AWD back for it's Pacifica. An all-wheel-drive vehicle may be the vehicle of choice for those living in inclement weather where there are ice and snow. For those wanting all-wheel-drive and a minivan, the Pacifica could soon be the go-to vehicle.  
The motivation behind offering AWD is driven by the high demand option coming from Canada, where minivans enjoy strong sales. Offering AWD could help Chrysler gain sales in colder regions of the United States, too. The mission of a minivan is to take people around, more so than the popular SUVs that is accounting for more than 30 percent of new-vehicle sales. There's inventory to be checked out near Fort Myers, if interested.   
PACIFICA AS A POSSIBLE CONTENDER:
An alternative in the Chrysler Pacifica might be a possible contender. Chrysler has suggested that the Pacifica "could support" the all-wheel-drive. Even though the Pacifica did not initially roll out an all-wheel-drive, there was a rumor of it being an option.  
But don't hold your breath. Other reports are suggesting that the all-wheel-drive Pacifica has been canceled. Earlier in 2019, Chrysler U.S. brand director Bruce Vasilek said they were open to the idea of an all-wheel-drive variant, but the plans have been shelved at the moment.
Vasilek said Chrysler would "continue to monitor AWD vans and will consider it in the future," in regards to the Pacifica. However, Fiat Chrysler Authority sources have said that the minivan will remain front-wheel-drive, for now. The Pacifica platform will most likely serve as the basis for the next-generation Chrysler 300.
When Chrysler introduced the Stow 'n Go seating option, they ditched the all-wheel-drive in its vans. The Stow n' Go allows for the second and third-row seats to fold flat into a storage compartment on the floor. If a driveshaft is added to the Pacifica, it most likely won't work with this arrangement in the Pacifica.  
BENEFITS OF ALL-WHEEL-DRIVE:
All-wheel-drive differs from a four-wheel drive. Four-wheel-drive will stay in rear-wheel drive mode until it's manually shifted to the four-wheel mode. Four-wheel-drive is typically found in trucks, and by comparison, the all-wheel-drive is more associated with car-based platforms, like crossovers and minivans.  
Chrysler also had previous plans to introduce a three-row crossover based on the Pacifica platform, but there hasn't been any other news. The long-rumored new model, which was to offer the all-wheel-drive, hasn't come to fruition after it was discussion years ago. Sergio Marchionne, FCA's late CEO, announced in the summer of 2018, that the company had not laid out a road map for the Chrysler brand's future product plans yet, even though there was a five-year outlook set in place.    
IS AN ALL-WHEEL-DRIVE MINIVAN NEEDED?:
According to Todd Breneiser, the product planning director for the Chrysler Group, said Chrysler's minivan owners aren't screaming for an all-wheel-drive. "There's a vocal minority that would really like to have the all-wheel-drive, and that's in the same parts of the country where we see the high take rates for other all-wheel-drive vehicles, but for the general population, I wouldn't say it's in high demand," Breneiser said in a telephone interview with cars.com.  
With front-wheel-drive, minivans are well equipped to handle large amounts of snow. Winter tires can improve traction, so an all-wheel drive isn't always a must. Chrysler has not confirmed the AWD on the Pacifica, but rumor has it that production will start in the second quarter of 2020 at Chrysler's plant in Windsor Ontario.
Make sure to check them out at the Cape Coral Chrysler Dodge Jeep RAM dealership for a Chrysler Pacifica.
Photo Credit: hutchchrysler.com