J.D. Power 2019 U.S. Initial Quality Study Includes FCA Brands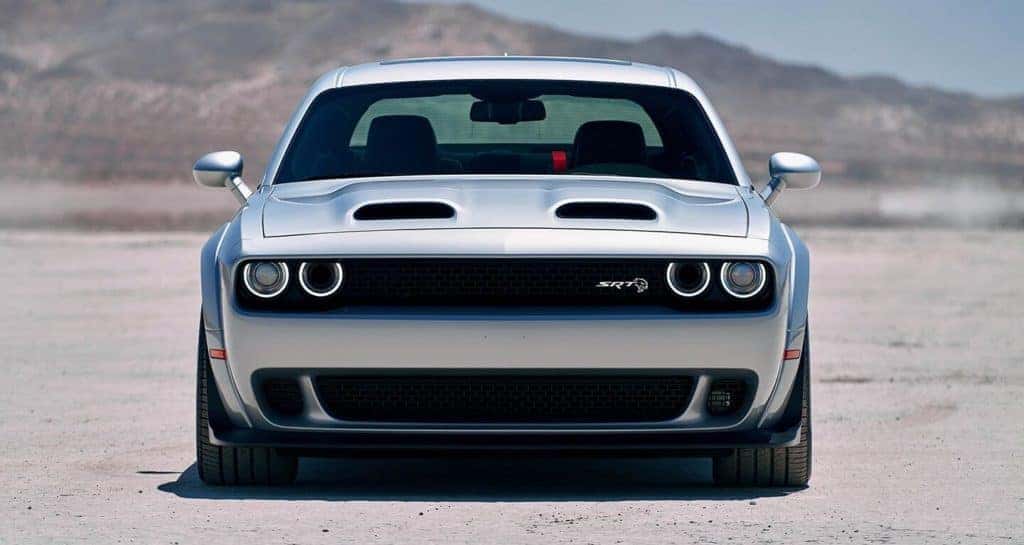 From last year's study, Dodge had an improvement of an 8 percent growth in the brand's initial quality score. Dodge was also placed in the industry's top 10 at No. 8 overall, which marks the brand's highest ranking ever. The Dodge Challenger for 2019 is one of the highest-ranking sports cars, it boasts a lineup of potent engines, it has an excellent predicted reliability rating its cabin is one of the best in the class. 
"Dodge continues its leadership position among Midsize Sporty Cars and Minivans by taking first and second place with the Challenger and Grand Caravan, respectively," said Mark Champine, Head of Quality – FCA North America.
The Dodge Challenger is a great car. Its standout specs start with its official lineup of five engines that feature horsepower ratings, and it can reach as high as 797. Look inside, and you'll see where the Challenger sets itself apart from other vehicles. 
Bumps in the pavement and noise on the road barely enter the cockpit, presenting a ride that's snugger than most other large coupes available. It has a roomy front seat as the rear seats are unusually spacious, and the trunk is enormous. It has one of the highest dependable reliability ratings in its class. 
Four of the FCA US LLC vehicles placed in the top three of their respective segments for initial quality are as followed. They are the Dodge Challenger which is No. 1 in the Midsize Sporty Car segment, the Dodge Grand Caravan is No. 2 in the Minivan segment and the Chrysler 300 is No. 3 in the Large Car segment. And the Jeep Grand Cherokee is No. 3 in the Midsize SUV segment. 
"We're especially proud of the Grand Cherokee's 20 percent year-over-year improvement in initial quality, which was strong enough to put it in the top three among Midsize SUVs," Champine added. "This type of quality improvement reinforces our commitment to Grand Cherokee – the most awarded SUV ever – and to our recently announced $900 million investment at the Jefferson North Assembly Plant in Detroit, the home of Grand Cherokee."
The 2019 Chrysler 300 is significant and a comfortable sedan with a powerful engine. It's sturdy, stylish, and spacious. It comes with a posh interior and an intuitive infotainment system, and it was also a finalist for our 2019 Best Large Car for the Money award because of its combination of quality and value. 
The 2019 Jeep Grand Cherokee is in the top half of the midsize SUV category rank. Whether looking for a comfortable daily cruiser, an off-road adventurer, or a high-performance monster, this Jeep has something for everyone. The Grand Cherokee is an excellent vehicle. 
The Grand Cherokee is a 2-row midsize SUV, and it has a lineup of reliable engines (including a thrifty diesel) and its appealing interior which features a mechanical infotainment system. The Jeep offers a smooth highway handling and a bevy of options for adventuring off the beaten path. It was named a finalist for the cars.usnews.com for 2019 Best 2-Row SUV for Families award as it has one of the best combinations of cargo and passenger space, safety and reliability ratings, positive reviews from automotive journalists, and available family-friendly features in its class. 
The 2019 U.S. Initial Quality Study is based on the 76,256 purchasers and lessees responses of new 2019 model-year vehicles that were surveyed after 90 days of ownership. The study is based on a 233-question battery organized into eight vehicle categories. The study was fielded from February through May 2019.
About FCA US LLC
FCA US LLC is a North American automaker which is based in Auburn Hills, Michigan. It manufactures, designs, and sells or distributes vehicles under the Chrysler, Dodge, Jeep, Ram, FIAT and Alfa Romeo brands, as well as the S.R.T. performance selection. The Company also distributes Alfa Romeo and Mopar accessories and parts. 
FCA US keeps adding upon the historic foundations of the Chrysler Corp., which was established in 1925 by industry visionary Walter P. Chrysler as well as Fabbrica Italiana Automobili Torino (F.I.A.T.), which was founded in Italy in 1899 by pioneering entrepreneurs. FCA US is a member of the Fiat Chrysler Automobiles N.V. (F.C.A.) family of companies.
If you're interested in test-driving FCA models, such as the Chrysler 300, the Grand Cherokee, Dodge Challenger, and Dodge Caravan near Fort Myers, make sure to check them out at Cape Coral Chrysler Dodge Jeep RAM dealership. 
Photo Credit: dodge.com