Jeep Gets New Leader for the North American Market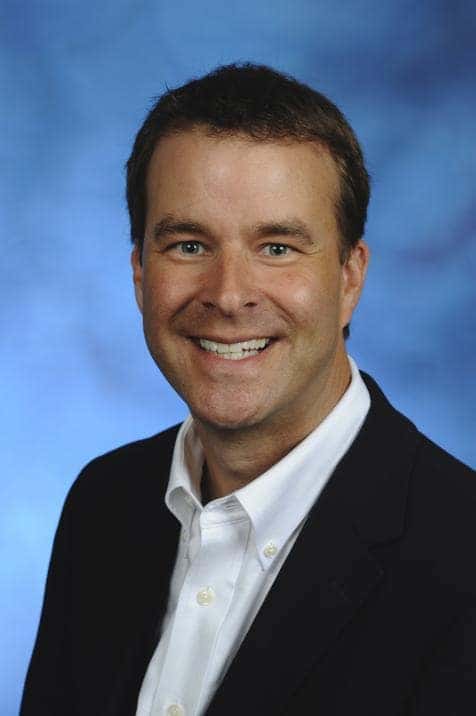 Jim Morrison, who led the Ram truck brand in North America, is now in charge of the Jeep brand in FCA's most critical market. Morrison takes over for Tim Kuniskis, who goes back to overseeing passenger car brands, such as Dodge and Chrysler in North America. Kuniskis will be maintaining his oversight of Alfa Romeo globally.
Kuniskis, who previously oversaw the passenger cars, was involved since the beginning of the horsepower-heavy Dodge Demon. He'd been in charge of Jeep in North America since October. Kuniskis returns after the retirement of Steve Beahm, which happened in May.
Morrison has some experience with Jeep as director of brand product marketing and global coordination and has also held a range of positions for the company throughout the U.S. and Canada for over 20-years in his career. Meanwhile, Mike Koval Jr. is the director of U.S. Ram brand product marketing. And Reid Bigland remains head of the Ram brand.
The changes, which was first reported by Automotive News, comes at an exciting time for FCA. Michelle Krebs, the executive analyst at Cox Automotive's Autotrader, has said that it's not clear that those moves have anything to do with the sales at Jeep, which had "a fabulous 2018."
"Compass and Renegade are purchased by more budget-conscious and sometimes subprime buyers so they may be getting squeezed as affordability becomes an increasing challenge. The Grand Cherokee is dated. The Jeep Gladiator is just getting rolling," Krebs said.
History:
FCA was established in 2014 by merging Fiat S.P.A. into a new company called Fiat Chrysler Automobiles N.V., which was incorporated in the Netherlands and headquartered in London for tax purposes. FCA is the successor to Fiat S.P.A. FCA Italy and FCA US, the two principal subsidiaries that help FCA carry out its mass-market automotive operations. Under the FCA umbrella, is the Italian-based brands which include Alfa Romeo, Abarth, Fiat, Fiat Professional, Lancia, and the engine manufacturing subsidiary VM Motori.
The FCA based on the US, and they include Dodge, Jeep, Chrysler and Ram Trucks. But FCA's crowning jewel is the luxury brand, Maserati. FCA also runs in the print media and advertising fields through its Italiana Editrice subsidiary, and it also has an interest in the RCS Media Group.
Operations:
The company is headed by the CEO and the executive management team. It includes twenty-two employees working between Auburn Hills, Michigan, and Turin, Italy. Their other operational activities like manufacturing, design, and engineering facilities are in Brazil, Poland, and China.
Trajectory:
The combination between Chrysler and Fiat took place in 2009; post-Chrysler filing for bankruptcy reorganization which happened on April 30th, 2009. On June 10th of 2009, Chrysler was cleared from the bankruptcy legal actions with the United Auto Workers annuity fund, Fiat, and the U.S. and Canadian governments as principal owners. The following years, Fiat went on to acquire the majority ownership of the company gradually, and on January 21st, 2014, Fiat fulfilled the purchasing of the unused 41.5% from the United Auto Workers.
This acquisition made Chrysler Group a wholly-owned subsidiary. The purchase cost Fiat US$4.9 billion, with an additional US$5.5 billion pension liability. Fiat S.P.A. merged into F.C.A. on October 12th, 2014 following the approval from the shareholders and board, which they got on June 15th, 2014 and August 1st, 2014.
The first 5-years of the plan was announced by Fiat Chrysler Automobiles on May 6th, 2014. The company expected sales to go up into the 7 million units. It is estimated that technical debt touched 11 billion euros in 2015, and is reduced to 0.5-1 billion by the end of 2018. The Group updated the business plan targets in January 2016 at the time it was announced in 2015.
Much of the growth will be focused around Jeep, due in part to its high visibility globally as well as the growing S.U.V. segment in evolving markets. Chrysler will be the company's primary brand in North America, going against giants like Ford, Toyota, Chevrolet, and Volkswagen. Dodge is to focusing on performance-based vehicles.
Alfa Romeo will become the company's premium brand. And it shall go against the likes of Mercedes-Benz, BMW, and Audi. The company's ultra-luxury brand will be Maserati, which is expected to compete with Bentley and Rolls-Royce.
If you're interested in test-driving Jeep models neat Fort Myers, make sure to check them out at Cape Coral Chrysler Dodge Jeep RAM dealership. 
Photo Credit: FCA-North America.com