Jeep Launches "Friends and Family" Initiative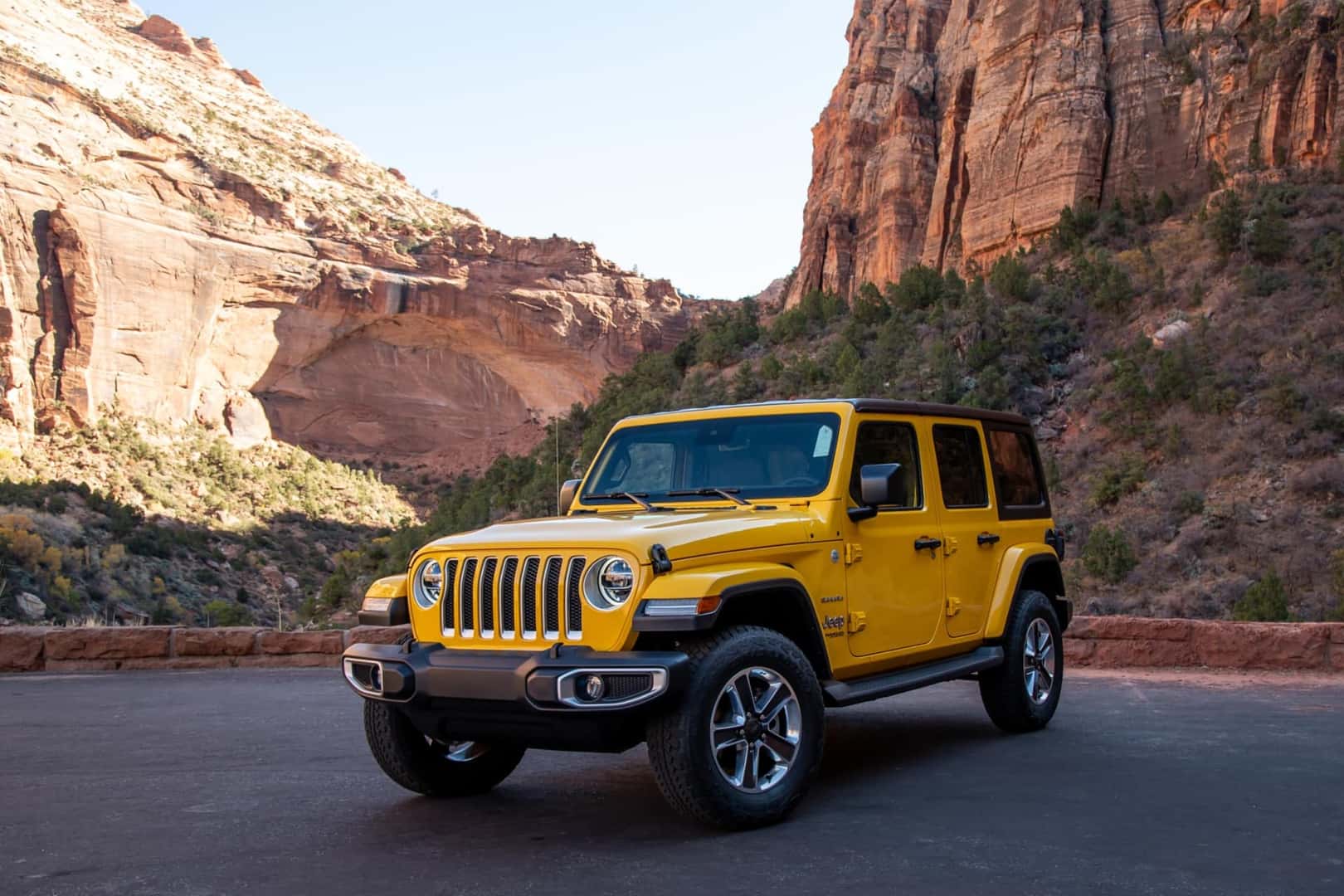 Jeepers don't usually need much motivation to celebrate the Jeep brand and its lineup. For the first time ever, Jeep is launching the Jeep Wrangler 'Friends & Family' initiative as part of its spring celebration. Consumers will be granted access to special pricing on select trims of the Jeep Wrangler along with the opportunity to join the Jeep family for the first time ever. The brand even launched a new TV and online advertising campaign featuring an exclusive song — titled "Young" that's sung by Old Dominion. "Young" was inspired by many of the brand's attributes, including adventure, freedom, and Americana. In fact, the song was specifically created for the Jeep brand not only for this campaign — it came as a result of last summer's (2020) partnership between the brand and the NBC hit series "Songland."
"The Jeep brand is the longest lasting 4×4 SUV brand with more than 11 million vehicles on the road today, including nearly three million Jeep Wrangler SUVs. Jeep Wrangler has countless loyal fans and, as part of our spring celebration, we're taking this opportunity to invite even more consumers into our Jeep family," said Jim Morrison, Head of Jeep Brand — FCA North America. 
Jeep is launching a social media campaign to celebrate past and present members of the #JeepFamily, giving enthusiasts an opportunity to share their stories and photos of off-road adventures in Jeep vehicles. The series is intended to help the brand emphasize how Jeep vehicles enhance lives. Participants will also be able to showcase why they love the Jeep brand, their vehicle, and what it means to be a part of the #JeepFamily. With over 80 years of memorable vehicles and experiences, both past and present, it's hard to not see why Jeep is often referred to as a cult brand. Jeep and its enthusiasts can only tell these stories.
Besides the #JeepFamily social media campaign, the brand is also offering one lucky enthusiast a chance to attend the Easter Jeep Safari in Moab, Utah, an event long considered to be the "ultimate Jeep family reunion." The winner will not only get to attend the Easter Jeep Safari in April (2020), they'll also receive an all-expenses paid trip and they can either drive his or her own Jeep vehicle or have a Wrangler provided to them so they can hit the trails. Jeep will be announcing more information, including when and where to enter, across the brand's social media channels as the campaign rolls out. 
Jeep also announced that to celebrate new members of the Jeep Wrangler family, the brand is launching the second phase of its Badge of Honor program. The Badge of Honor program is a mobile app and online community that rewards and celebrates people who opt for the off-road lifestyle behind the wheel of a Jeep vehicle. "Badge of Honor" rewards Jeepers with a badge upon completion of one of the listed trails. The industry-exclusive program cements Jeep's efforts and commitment to the off-road community it had a hand in creating. 
Visit us at Cape Coral Chrysler Dodge Jeep Ram and become part of the Jeep Family. Check out our latest Jeep inventory, including the 2020 Jeep Wrangler, and schedule your test drive today! Let us know on Cape Coral Chrysler Dodge Jeep Ram social media once you take the plunge and become part of the official #JeepFamily.
Photo Source/Copyright: Jeep