Jeep, Ram Trucks Help FCA Surprise the Automotive Market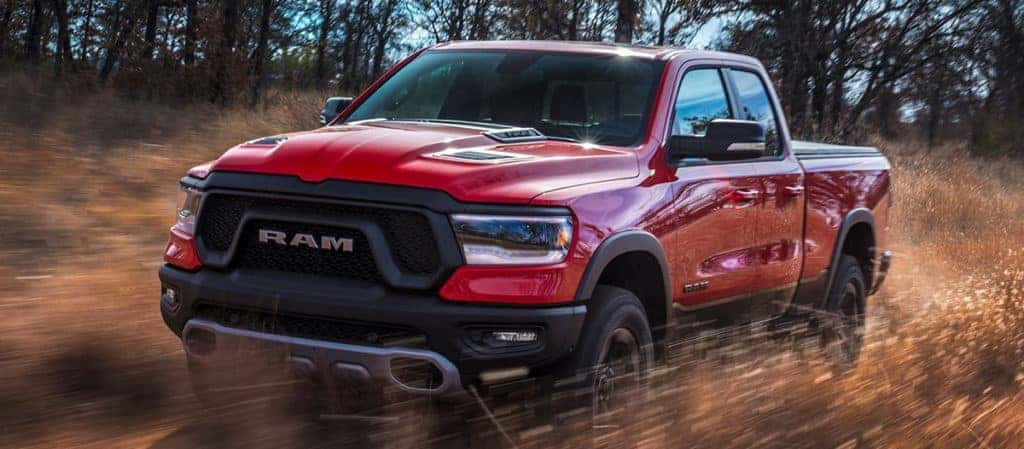 Fiat Chrysler Automobiles (FCA) surprised investors with its second quarter (2019) numbers reveal. The automaker confirmed its upbeat outlook for this particular model year, despite the recent slowdown of the automotive market. Questions remain about the automaker's future given the latest failed merger talks with French automaker Renault. After self-admittedly lagging behind rivals in areas such as electrification and autonomous driving technology, FCA is focused on finding partners that will help the automaker's long-term viability. 
Pickup sales are a large part of why FCA posted a 14% year-over-year profit increase and a best-ever second quarter in North America. Ram Heavy-Duty pickups, the Ram 1500 and ongoing sales of the Ram 1500 Classic have driven the automaker's U.S. large-pickup market share to about 28%. Sales of the all-new 2020 Jeep Gladiator also proved a surprise when it was revealed that the Jeep pickup earned a 7.7% share of the U.S. segment in June (2019) alone. 
"Robust demand for our new products, along with steps we've taken to exert discipline across all of our businesses, have generated the momentum to achieve our full-year 2019 guidance," stated FCA CEO Mike Manley in a statement. 
Manley has been at the helm of FCA for over a year now, after the unexpected death of former CEO Sergio Marchionne. As it stands, the automaker is still looking to gain a strong foothold in China, expand its European business and keep the sales flowing in North America so that it can make progress in electrification and autonomous-driving technology. 
As far as FCA brands go, Ram pickups were the only brand to post a big increase during the first half of the year – 28% – when compared to last year. Light-duty trucks, including the all-new Jeep Gladiator, accounted for almost 92% of total sales during the second quarter. Average transaction prices also saw an 8% uptick year over year, according to statistics compiled by Edmunds.com. As for Ram, the brand maintained its spot as the manufacturer with the No. 2 best-selling truck, dethroning the Chevy Silverado. 
The automaker is currently in the throes of a secured state and locally-supported expansion of its Mack Avenue Engine Complex on Detroit's east side. The Mack Avenue Engine Complex is designated to produce the next-generation Jeep Grand Cherokee and an upcoming three-row, full-size Jeep SUV. This is only $4.5 billion investment into five existing Michigan plants, including the Jefferson North Assembly Plant, which is currently responsible for assembling the Dodge Durango and Jeep Grand Cherokee. 
All of the plants are scheduled to be upgraded to accommodate hybrid and all-electric variants of existing and upcoming vehicles. Production is set to commence by late 2020 or early 2021. FCA has committed to introducing 17 hybrid or all-electric nameplates by 2022 according to its five-year electrification plans. As the year progresses, experts expect that the automaker will provide some sort of update to disclose how far along FCA is in terms of its electrification plans. Upcoming vehicle debuts will also help the public gauge how far along the automaker is as well. 
Follow Cape Coral Chrysler Dodge Jeep Ram on social media to stay up to date with the latest news. Get familiar with the FCA lineup at Cape Coral Chrysler Dodge Jeep Ram, schedule your test drive and get behind the wheel today!
Photo Source/Copyright: Ram