Jeep's Newest Campaign Embodies the Nature of a Free Spirit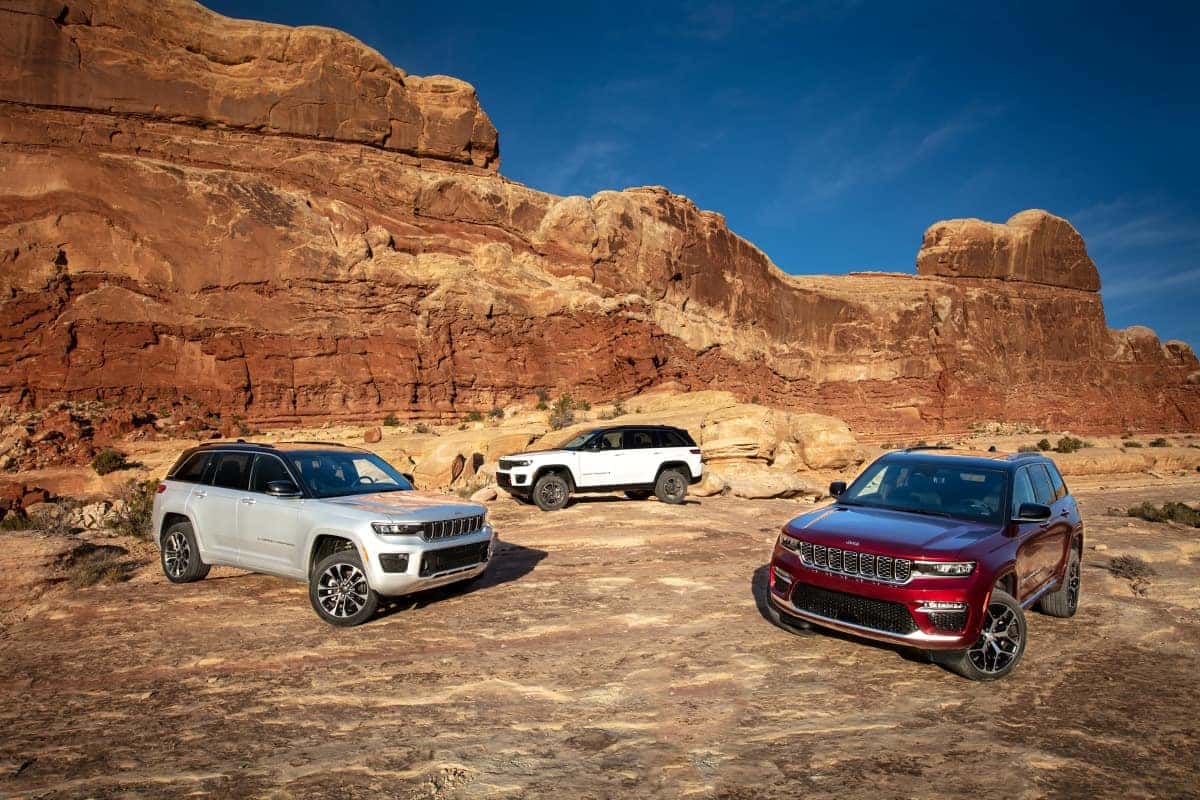 Photo Source: Jeep
The launch of the Jeep brand's latest campaign for the new Grand Cherokee, Grand Cherokee L, and Grand Cherokee 4xe is truly something to admire! It captures what Nature lovers, adrenaline junkies, fellow sunset or sunrise chasers, athletes, and so many more are all about and the type of vehicle that makes life for them so worthwhile. "The 'Made for What You're Made Of' campaign is rooted in the 'go anywhere, do anything' spirit of the Jeep brand and its vehicle owners, fans, and followers. As the Grand Cherokee has evolved over the years, so has our owners' ability to seek out more fulfilling experiences, and the Jeep brand's goal is to give them a vehicle that allows them to explore the world they live in and to enjoy life to its fullest." said Marissa Hunter, senior vice president of marketing, Stellantis – North America. 
Highlights of the 30-second campaign video
Watching people not only enjoy the vehicles but truly live life and all the unexpectedness it offers is something to truly get excited about. Jeep truly took note of what people who want to make the most of their lives in exciting new ways truly were looking for, and turned that into the beautiful vehicles they've released this Spring. The vehicles truly give the essence of what being a free spirit is all about. We can see that the brand truly values the incredibly diverse lifestyles their customers have, and always roll out vehicles that can suit every occasion. Check out the campaign video across Jeep's social media channels, including Youtube, Instagram, Twitter, Facebook, and even on television! It's an immersion of all the senses and gives customers a feel for the genuine Jeep Experience.
The Jeep 'Experience'
"With the recent launch of the new Grand Cherokee, the Grand Cherokee L, and the Grand Cherokee 4xe this spring, consumers will have more options than ever before when deciding which of these 4x4s best fits their outdoor pursuits. The Grand Cherokee was built to help provide our owners with one-of-a-kind experiences by taking them to faraway places to seek out their next adventure. There is no other automotive brand that enables that sense of freedom and adventure and that elicits such fierce loyalty and camaraderie among its owners and enthusiasts like Jeep does."  said Jim Morrison, senior vice president and head of Jeep Brand North America. This new campaign truly highlights that owning a Jeep is more than just owning another car. It's owning an experience, and it can be personalized to anyone's wants or needs. Jeep has a way of making their vehicles a part of your family, and your next big adventure!
Gear up for your next grand adventure
Are you excited about the new Jeep Grand Cherokee line? We are too, here at Cape Coral Chrysler, Dodge, Jeep, Ram; where the selection is always wide and the excitement to help our customers is never-ending! Whether you're looking to take a peek at our new vehicle inventory, or our quality used vehicles are more your speed; we've got you covered! In need of a refresh on your vehicle to bring it back to life? Our amazing service team can handle that with ease, by scheduling an online service appointment with our service center! Sit back and relax as our team of professional techs take care of your vehicle.
Whether it's financial help, general questions, any vehicle needs, or suggestions on easier payments for your vehicle; we're always here to help at any moment! Stop by today and see what we can do for you right now!