Merger Talks Between FCA and PSA Group Are Ongoing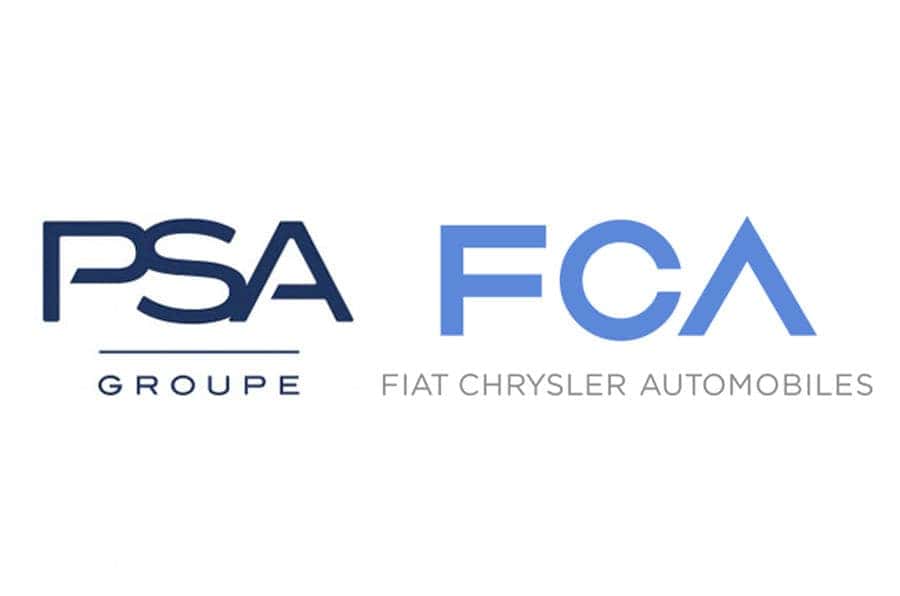 Fiat Chrysler Automobiles (FCA) recently announced its intentions to merge with French auto company PSA Group. This isn't the first time FCA attempts a merger with a French automaker, as the company proposed a merger with Renault earlier this year. That merger fell through, but news about a %50 billion merger with PSA Group have been slowly trickling out. According to reports from The Wall Street Journal, there are roughly 50 people currently working to finalize a 50/50 deal. 
Negotiations have been progressing and the two companies informed their respective employees that they aimed to sign a memorandum of understanding soon. Although GM filed a federal racketeering lawsuit against FCA in the midst of negotiations, PSA updated their employees and let them know that the plans to merge were still intact. Legal experts believe that GM's lawsuit has no merit and likely faces an uphill battle once it's handled in the courts, while financial analysts are on the fence if the accusations could slow down negotiations between the two automakers. For the record, FCA has denied the allegations and referred to them as meritless. 
Sources familiar with the matter claim that PSA has had lawyers and other specialists examine the situation and have opted to support FCA should they make a countermove. The proposed deal between the two automakers remains unaffected. As for the lawsuit, it comes at a peculiar time with the intention of surprising both car makers, but experts believe that it could just be an aggressive attempt by GM to stall the merger. FCA has longed to partner with other automakers for a while now in order to spread out the cost of developing new vehicles — especially electric vehicles — and sharing the burden of burgeoning automotive technology. The late Sergio Marchionne, FCA's former CEO, thought that a merger was an absolute necessity as global auto sales peaked and the market became increasingly saturated. 
The merger is expected to close by the end of 2020, making shareholders from FCA and PSA collectively own 50% of whatever new entity emerges from the merger. Should the merger be successful, the new company is slated to produce as many cars in Europe as Volkswagen, long-considered the continent's largest automobile manufacturer. On FCA's side, group treasurer and global head of business development, Doug Ostermann is overseeing the negotiation process. Olivier Bourges, PSA's executive vice president for program and strategy groups, is responsible for overseeing PSA's end of the deal. The two companies will remain competitors until the merger is complete. 
In the meantime, explore everything that the FCA lineup has to offer here at Cape Coral Chrysler Dodge Jeep Ram. Our knowledgeable staff is more than happy to help you out with any questions you may have, schedule your test drive today! Follow Cape Coral Chrysler Dodge Jeep Ram on social media to stay up to date with the latest merger news. 
Photo Source/Copyright: Freep