The Ram 1500 Classic Lives On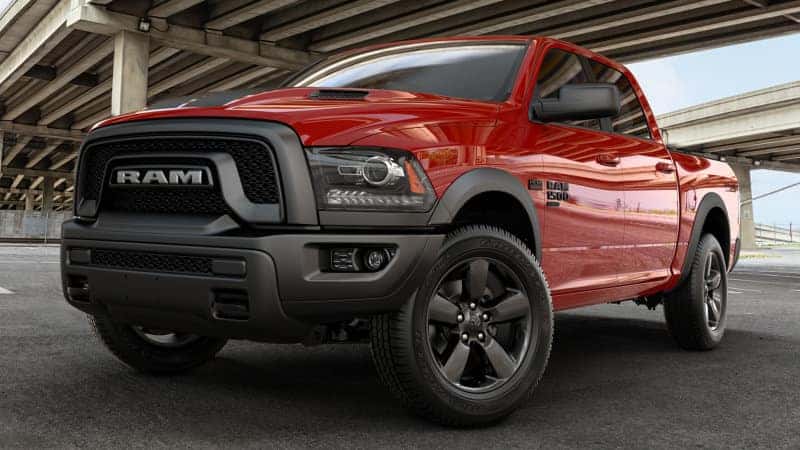 Ram 1500 Classic fans rejoice, there's officially no end in sight for the Ram 1500 Classic pickup. According to CEO Mike Manley, Fiat Chrysler Automobiles (FCA) will continue to sell the older-generation Ram alongside the newest-generation Ram. Additionally, the Ram 1500 Classic will also get an update as well. 
As the lower-priced option, the older-generation Ram 1500 Classic continues to cement steady sales while simultaneously improving the truck maker's market share. This is a fact that's driving the competition crazy, especially Chevrolet, who has been dethroned as the number two truck maker, and quickly replaced by Ram. Back in April of 2019, Chevy claimed that Ram was engaging in dirty tactics like extending the lifespan of the Ram 1500 Classic to pump up sales. Of course, this accusation is asinine — Ram is simply manufacturing pickups that the general public is interested in driving and buying. 
Manley stated during the second-quarter earnings call of 2019 with investors that the Ram 1500 Classic is performing so well in terms of sales that it might even be getting an update. No details are available just yet, but it should be enough to tide over the enthusiasts that were worried the Classic would be making a quick exit. The Classic's biggest advantage? It's starting price — below $30,000 (plus destination fee). Ram 1500 Classic is a fleet favorite thanks to its bare bones Tradesman trim with a bench seat, an eight-speed automatic transmission, and a 3.6-liter V6 under the hood. 
It should come as no surprise that the price point alone is attractive and is partly responsible for buyers scooping up full-size trucks at midsize prices. Ram values the 1500 Classic so much that it's even unveiled special edition trims of the pickup. Back in February of 2019, Ram unveiled the Ram 1500 Classic Warlock. The Warlock was clad in 1970s goodies to cater to the current nostalgic wave that's taking over the automotive market. 
The all-new 2019 Ram 1500 has a starting MSRP of $35,135 (plus destination fee) and it features a new design, better fuel economy, eTorque mild-hybrid technology, a massive Uconnect touchscreen, and greater towing capacity. If the Ram 1500 Classic is going to undergo any changes, Ram is going to have to act quickly so that the truck can be an even better value proposition than it is right now. At one point the revamped Ram 1500 will begin to feel as if it's worlds ahead of the 1500 Classic and this business venture will eventually come to its natural end. 
Get familiar with the Ram lineup at Cape Coral Chrysler Dodge Jeep Ram. If you're looking for an efficient workhorse then look no further than the 2019 Ram 1500 Classic. If you're in the market for a pickup with all of the latest bells and whistles, then the revamped 2019 Ram 1500 is the truck to beat. Pass by Cape Coral Chrysler Dodge Jeep Ram and schedule your test drive today! 
Photo Source/Copyright: Ram