Ram is "On to Bigger Things"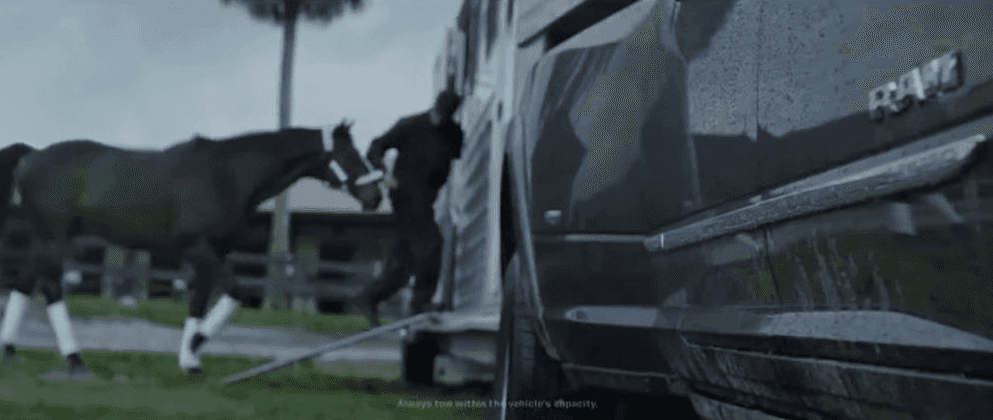 Ram Trucks is launching a brand new advertising campaign that plays up the advanced features the Ram lineup offers. Features that are clearly showcased as essentials for owners to tackle life's biggest jobs – the campaign is appropriately titled "On to Bigger Things" and its aim is to highlight how a Ram pickup can help owners accomplish their goals and move on to bigger (and likely better) things. There are four videos in total planned for the campaign that features both light-duty and heavy-duty trucks. The videos all use the classic Fleetwood Mac hit song "Go Your Own Way," which according to Fiat Chrysler Automobiles' (FCA) Chief Marketing Officer Olivier Francois is "a perfect anthem for those who are carving their own path to bigger things."
All four commercials were crafted by the Dallas-based Richards Group. Besides the focus on carving your own path to bigger things, these commercials really hone in on the idea that the brand is "Built to Serve" – it is its tagline after all. The series of ads will celebrate a few different experts at their craft, there's Kentucky Derby winner Todd Pletcher, a third-generation owner of the Texas-based Louie Mueller BBQ who has taken the art of BBQ across the globe, and there's professional saltwater fly fisher Alex Lovett-Woodsum who keeps breaking boundaries in the fishing world.
Two of the four videos, titled "Everything" and "Bigger," already debuted on television during the initial airing of the Kentucky Derby. The campaign is scheduled to run through the end of the year with a strategy that will include digital and Ram's social media channels as well as traditional television. On television, the campaign is programmed to run during priority lifestyle events such as live sports, NASCAR events, and specialty programming such as the Country Music Awards.
The first spot, "Everything," follows Pletcher, Mueller, and Lovett-Woodsum while they make the most out of their Ram trucks. "Bigger" is the spot that follows and it focuses on Pletcher, his life on his ranch and the Ram 3500's towing capability. As this spot airs during the Kentucky Derby it'll reinforce Ram Trucks' position as the "Official Truck of the Kentucky Derby." Individual spots that feature Mueller and Lovett-Woodsum will follow in the coming weeks.
Little by little the pickup segment is becoming a larger part of the automotive conversation as its role increases. Just last quarter Ram finally ousted Chevrolet for the No. 2 spot in the pickup segment. FCA has been deeply devoted to conquering that spot not only for the honor it entails but also because of the huge profits it produces. Michelle Krebs, an executive analyst for Autotrader, recently stated: "Ram is clearly shooting for leadership in the marketplace in terms of sales and in critical acclaim for the 1500, and its new campaign speaks to that eye on leadership."
Find the Ram pickup that best suits your needs at Cape Coral Chrysler Dodge Jeep Ram near Fort Myers. Browse the Ram inventory at Cape Coral Chrysler Dodge Jeep Ram and schedule your test drive today! Follow Cape Coral Chrysler Dodge Jeep Ram on social media to be the first to know when the all-new heavy-duty Ram trucks arrive at the dealership.
Photo Source/Copyright: Ram