Ram Celebrates 10 Years as a Stand-Alone Brand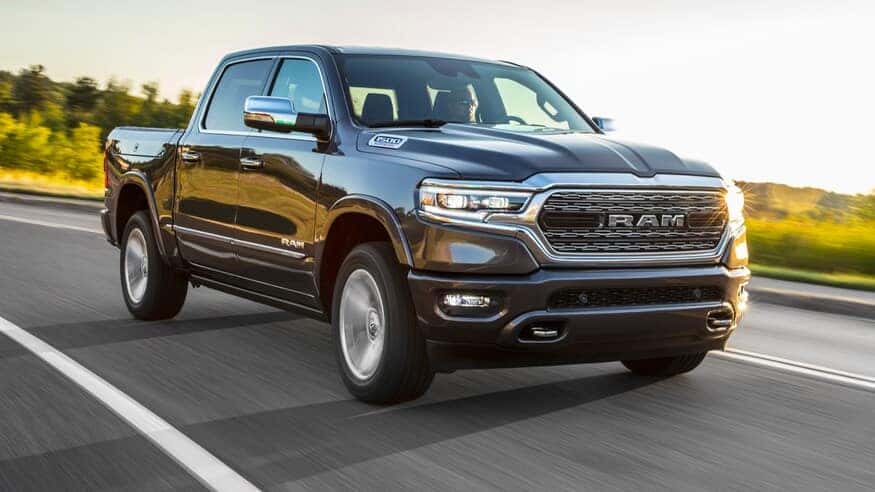 Ram Trucks is celebrating the 10-year anniversary of becoming a stand-alone brand separate from Dodge. Now that the truck maker is a decade strong, the brand has launched a multimedia campaign titled "Power of Innovation," that showcases the brand's evolution over the past decade and its ongoing commitment to building the industry's best pickups. The "Power of Innovation" campaign features three new videos, all available across the brand's digital and social media channels. 
"Power of Innovation marks the 10-year anniversary of Ram as a stand-alone truck brand, created with a distinct DNA and a commitment of building the best trucks for our customers. This campaign brings to life the innovations that Ram has made in those 10 short years and honors the brand values that we share with our fans. As we look to the future, hard work, integrity, innovation and dedication to service will continue to guide our decisions and sit at the core of our marketing efforts," said Marissa Hunter, Head of Marketing, FCA — North America. 
"Power of Innovation" made its official debut at the 2019 State Fair of Texas. The spot focuses on how Ram reinvented its identity as a stand-alone brand, with its dedication to pickup truck customers as the guiding force of its success. The brand also celebrated the recognition its gained from its peers, and how in just 10 years Ram has managed to redesign and rebuild fascinating trucks from the ground up. Ram continues to lead the way in innovation with its 2019 Ram 1500 model that breaks new ground when it comes to durability, technology, and efficiency. 
The 60-second spot already aired via broadcast, along with two other new 30-second spots, titled "Bed" and "HEMI." This isn't Ram's only celebratory content, within the next few weeks, once "Power of Innovation" has taken hold, Ram plans to roll out additional digital content to be viewed on its digital and social media channels. There's even a new series, called #RamDoesThat, which will be featured only on social media channels. #RamDoesThat focuses on highlighting real life Ram Truck owners, including a varied cast of everyday people such as outdoor enthusiasts, photographers, restaurateurs, and environmental activists. The social media campaign is intended to showcase how Ram trucks enable and enhance their everyday lives. 
Some of Ram's Achievements To Celebrate:
Most-awarded light-duty truck in America
Over the last 30 years, Ram has the highest percentage of pickups still on the road
Best ride and handling with exclusive link coil rear and auto-level air suspensions
Most capable full-size off-road pickup – Ram Power Wagon
Most powerful: 1,000 lb.-ft of torque with Cummins Turbo Diesel
Highest owner loyalty of any half-ton pickup
Heaviest payloads: 7,680 lbs. with Ram 3500
Highest towing capacity: 35,100 lbs. with Ram 3500
Visit Cape Coral Chrysler Dodge Jeep Ram and get to know the current Ram lineup. Whether you're looking for MotorTrend's Truck of the Year, the Ram 1500, or something that packs a bigger punch, like the Ram Heavy Duty lineup, Cape Coral Chrysler Dodge Jeep Ram has got you covered.
Photo Source/Copyright: Ram