Ram Customers Are Getting 'Personalized Stations Powered by Pandora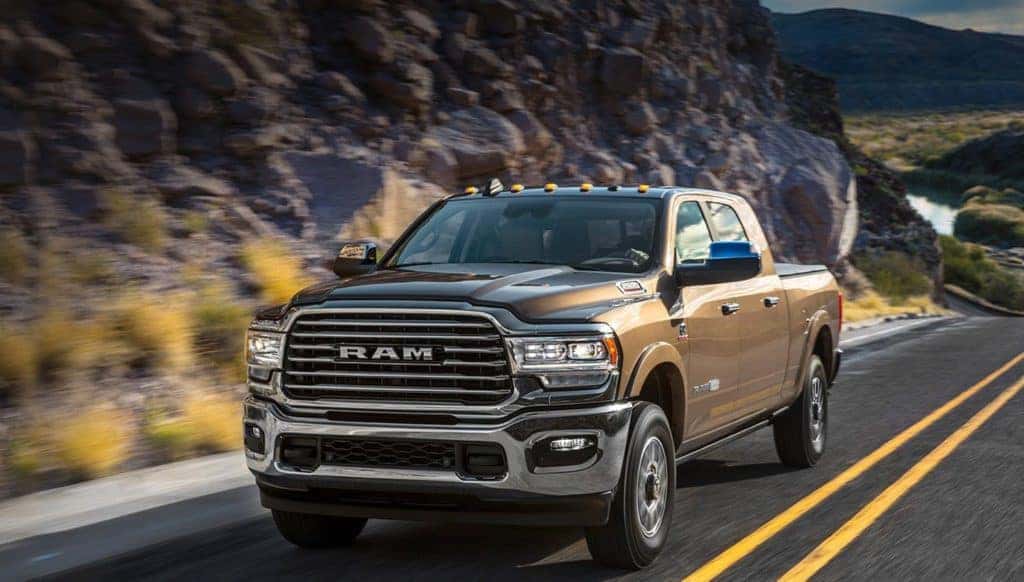 SiriusXM and Ram Trucks announced on September 24, 2019, another industry first. For Ram truck customers, the 2020 Ram 1500, 2500, 3500, and the Chassis Cab trucks will come equipped with Ram's class-leading Uconnect 12-inch touchscreens. It will offer SiriusXM's new "Personalized Stations Powered by Pandora," according to media.fcanorthamerica.   
The new offer will deliver rich music mixes and industry-leading personalization, which is not something that can be found in other audio entertainment services. Ram Truck owners with SiriusXM All Access subscription will be able to create their own ad-free stations according to the artist they are listening to. They'll be able to use SiriusXM with the 360L platform on the Uconnect 12-inch touchscreen.  
Subscribers will be able to give songs thumbs up down within the SiriusXM service, so it'll be more interactive. They'll also be able to skip songs, create personal channels that can play more of what they want to hear if they so choose too. Customization is up to them. 
Previous model-year Ram truck owners shouldn't feel left out since they have the over-the-air software update available, according to techtarget.com. What will this software do? The 2019 Ram trucks with Uconnect 12-inch screen will receive an update on the fourth quarter of the year, which will grant access to the new features. 
Another new feature will be the Sports Notifications. It enables the subscriber to select favorite teams and be able to get on-screen notifications when the unit is playing and quickly tune into that game, by simply touching a button. Talk about easy access. 
SiriusXM made its groundbreaking debut last year in the next-generation platform. It delivers more channels and more music varieties to the vehicle via satellite and streaming. More choices at your fingertips. 
There will be more to discover with SiriusXM On Demand programming. Ram customers will be able to manage their account and be able to renew their subscription. They'll even be able to contact SiriusXM through the touchscreen even when their vehicle is parked. 
RAM:
Formerly known as the Dodge Ram pickup is a full-size pickup truck that was manufactured by FCA US LLC. It was marketed under the Ram Trucks in 2011. The name Ram was used from 1932-1954 in Dodge Trucks, but the name returned on the redesigned 1981 Ram and Power Ram. 
About SiriusXM All Access
Ram trucks owners that have SiriusXM receive a one-year subscription to the all-access SiriusXM package. It provides customers with over 200 channels featuring Howard Stern, entertainment, and comedy. All-access subscribers get SiriusXM on smartphones and also on siriusxm.com. 
If you're interested in test-driving a Ram model near Fort Myers, make sure to check them out at Cape Coral Chrysler Dodge Jeep RAM. 
Photo Credit: ramturcks.com